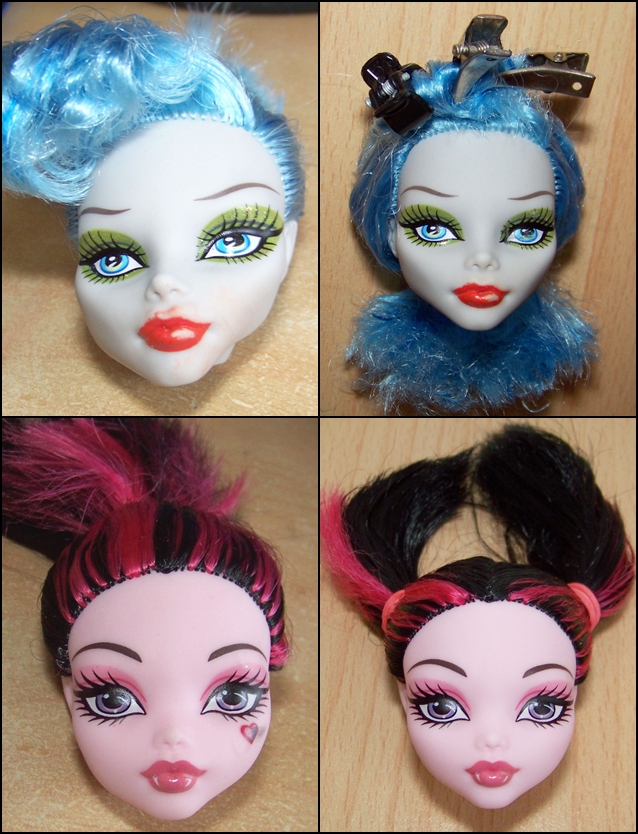 Dip it in a pan of boiling water for thirty seconds at a time – check to see if it looks unsquished, if not, do it again.
I made the mistake of putting Ghoulia in the pan and grabbing her out roughly with metal claws which damaged her eye makeup.
Draculaura was dunked in water by the pigtails and came out fine.
This also works for bratz dolls (takes longer) and making large rerooting holes in vinyl slightly smaller.