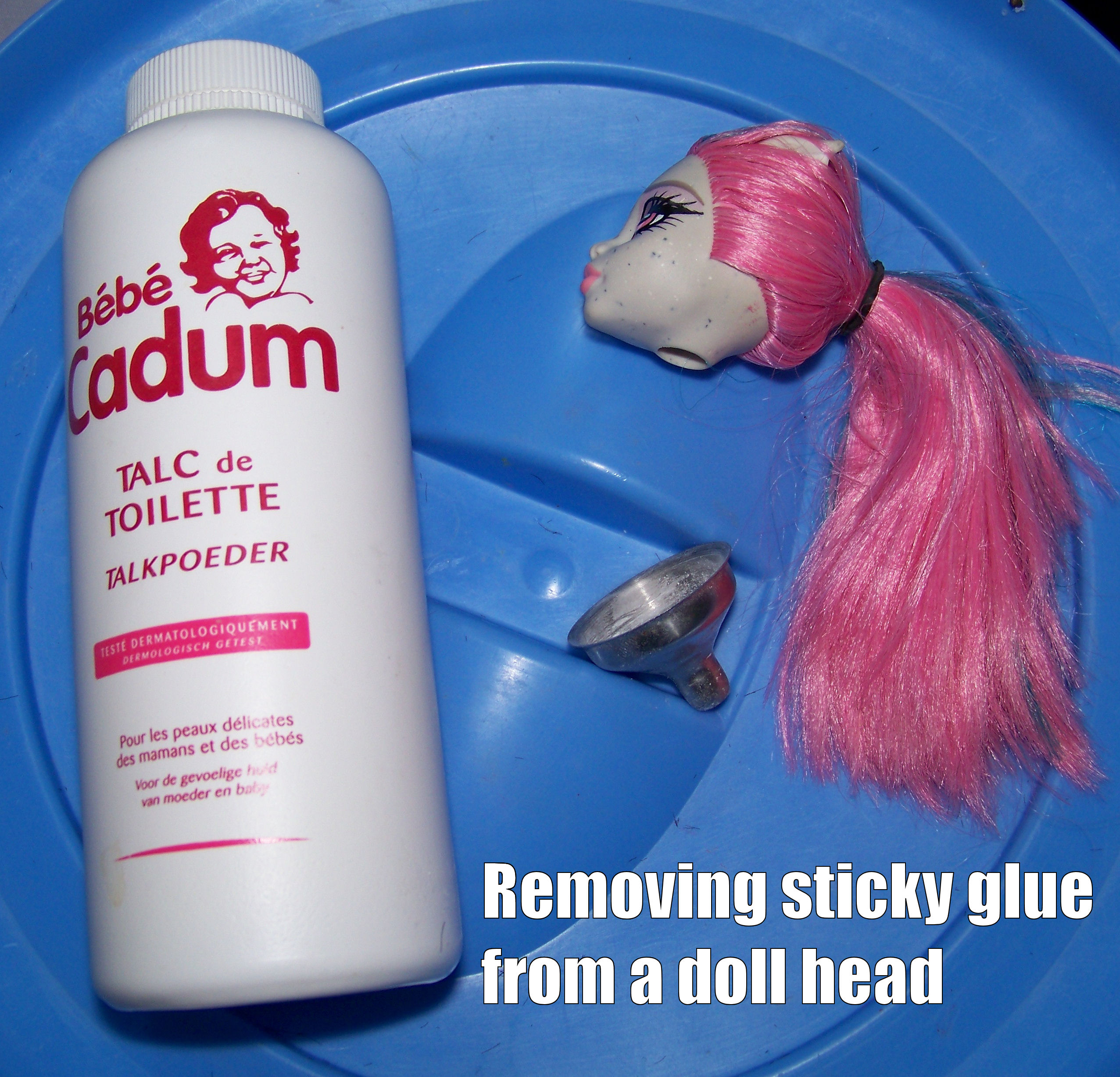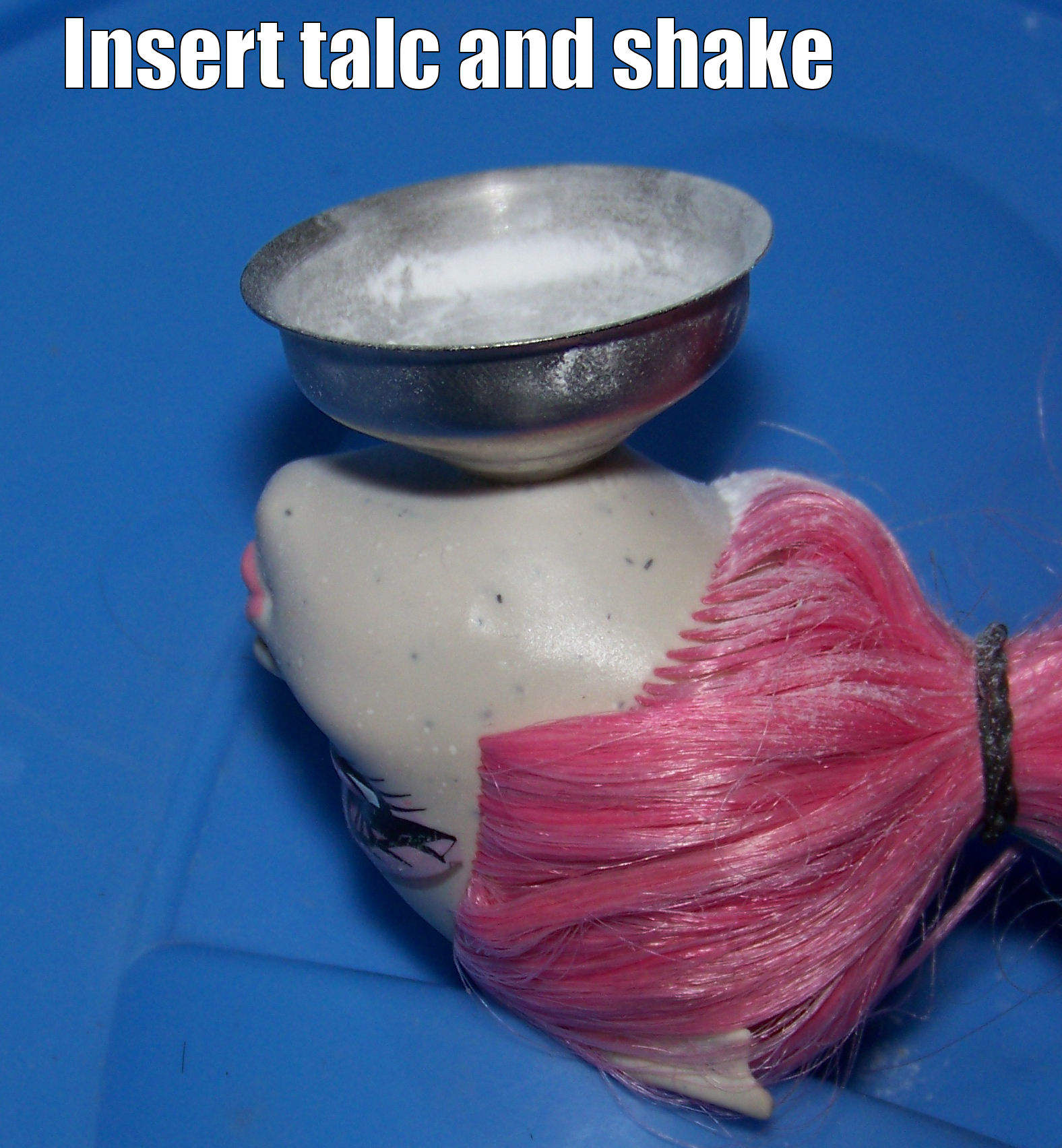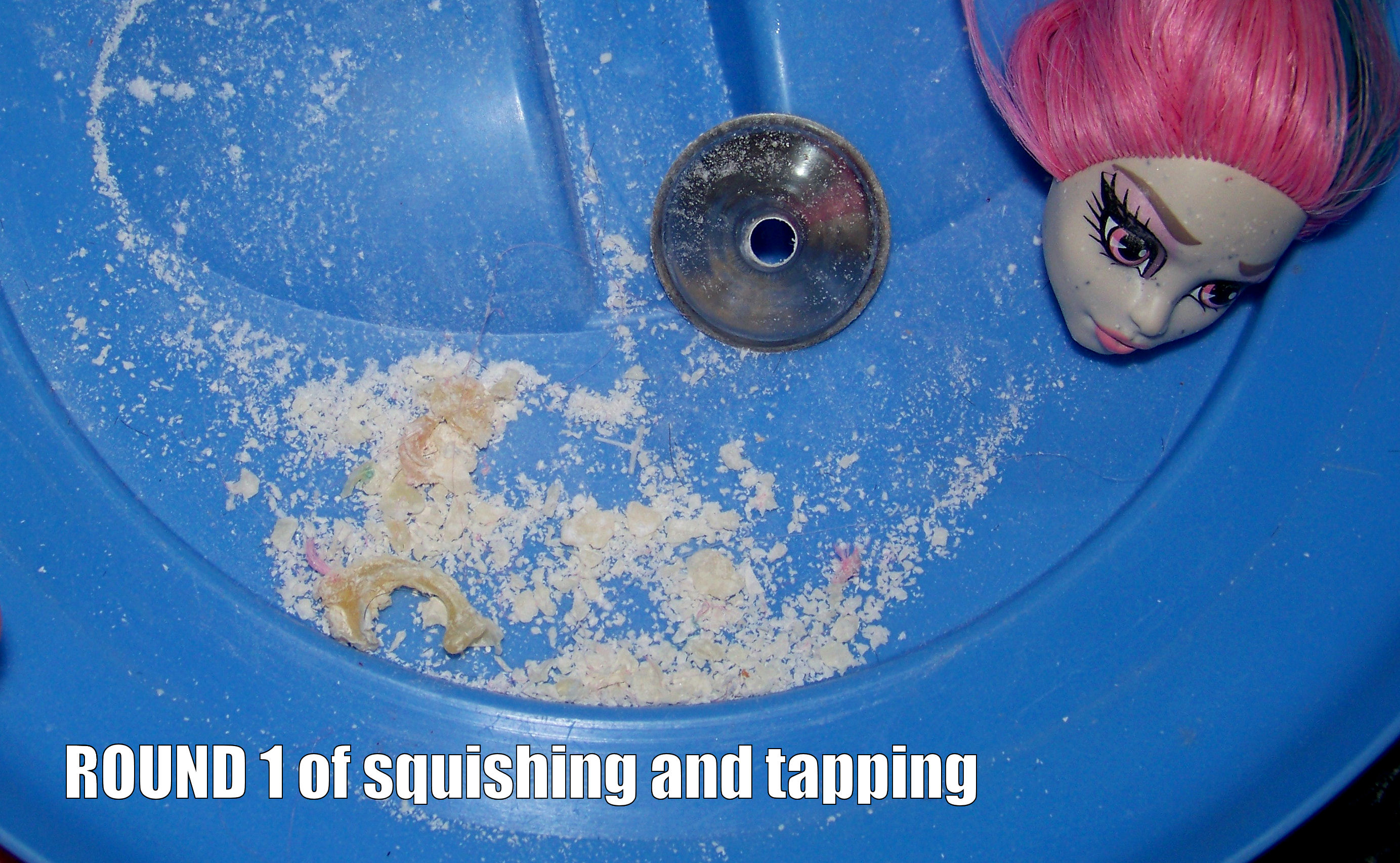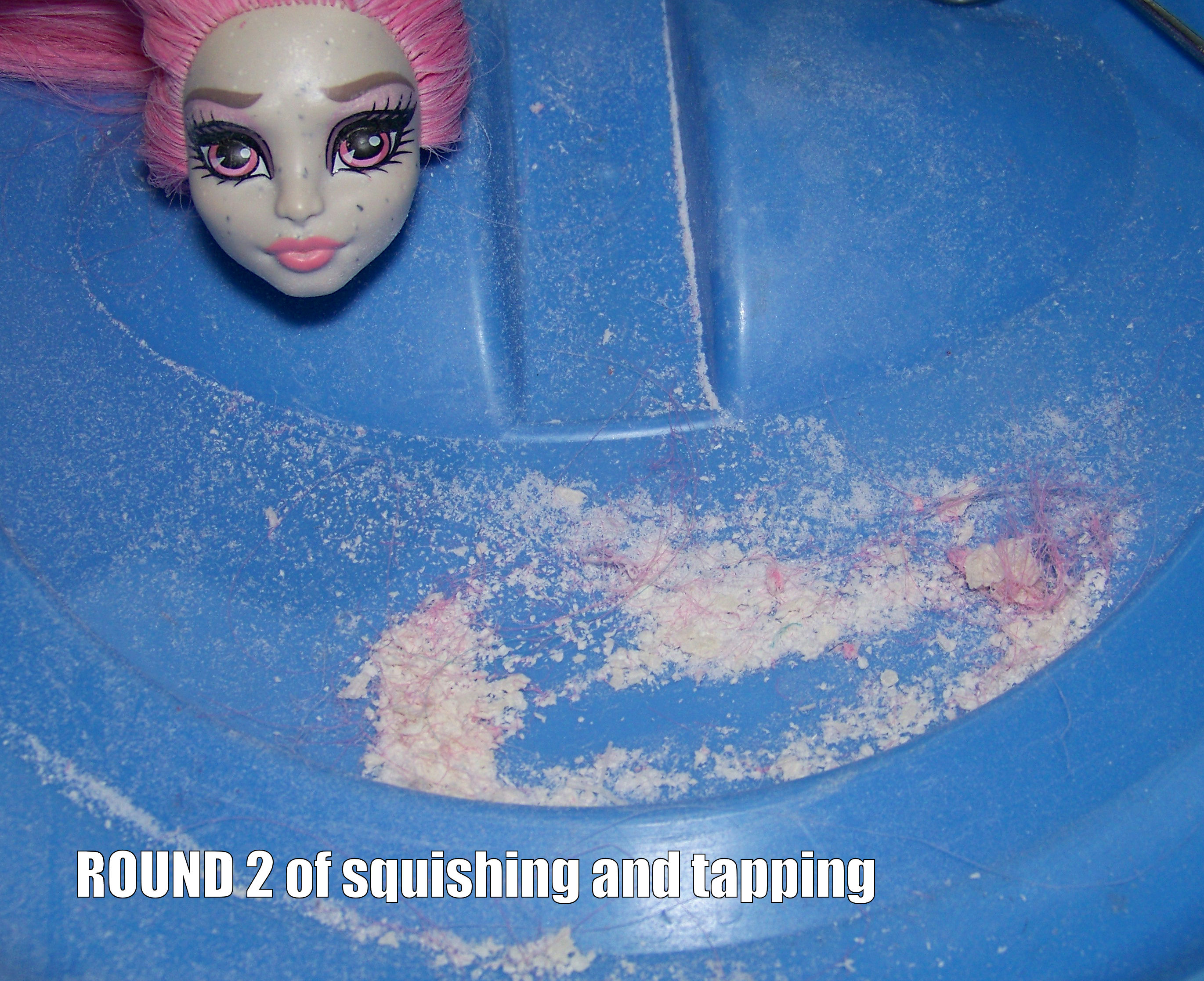 This works with both the white and yellow glues but it does have to be disintegrating and therefore sticky. This won't work if the talc can't stick to the glue.
Put on some clothes that you don't mind getting covered in talc and use a face mask if you have asthma.
Put your thumb over the neck hole while shaking the head or you'll get talc everywhere.
Squish the head to break up the glue and shake some more.
Tap the neck hole against your hand to get the lumps out. You may need tweezers for the bigger bits.
Repeat
You can use a screwdriver or long scissors or hemostats to gently scrape around the inside of the head to dislodge more glue but be careful to not pull hair into the head.
I used this method on my Honey Swamp (early june 2016, 4 months ago at the time of this post) and she's not seeped anymore glue. It's still early but now that so much glue is out, I'm hopeful that she won't seep more and require a reroot – I don't want to touch those gorgeous curls!