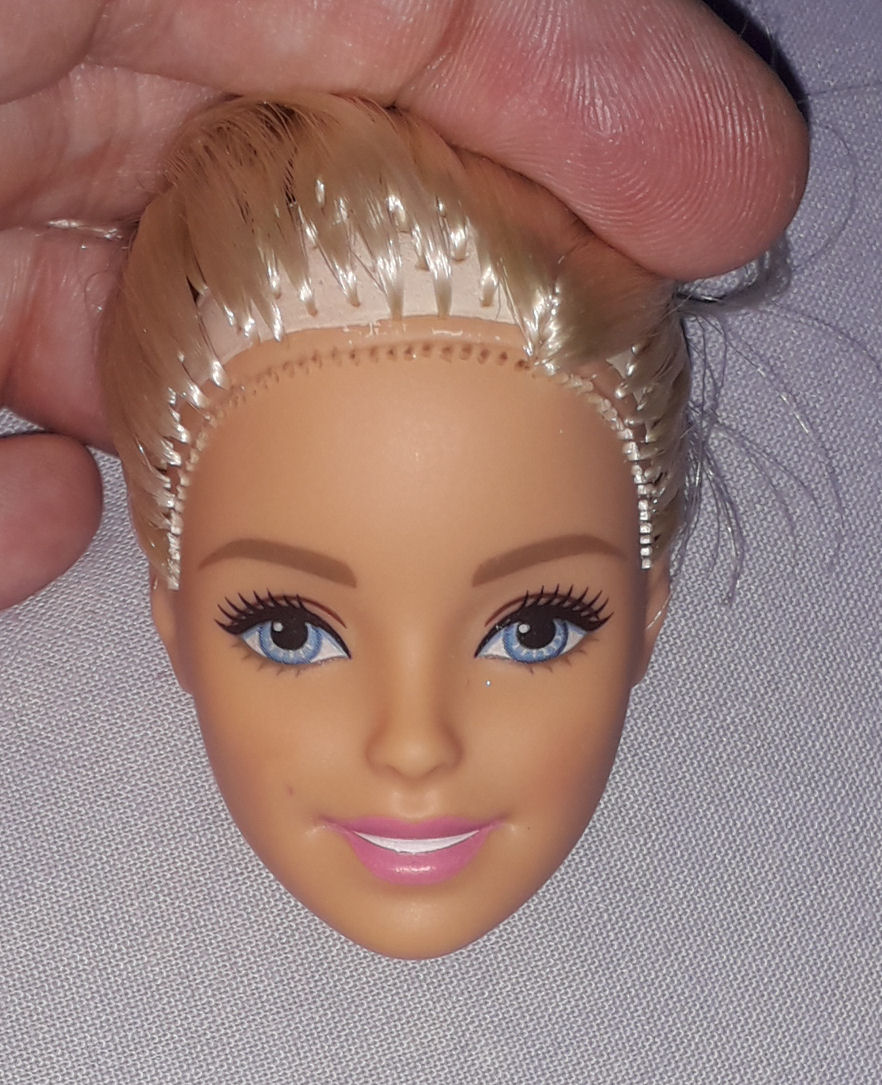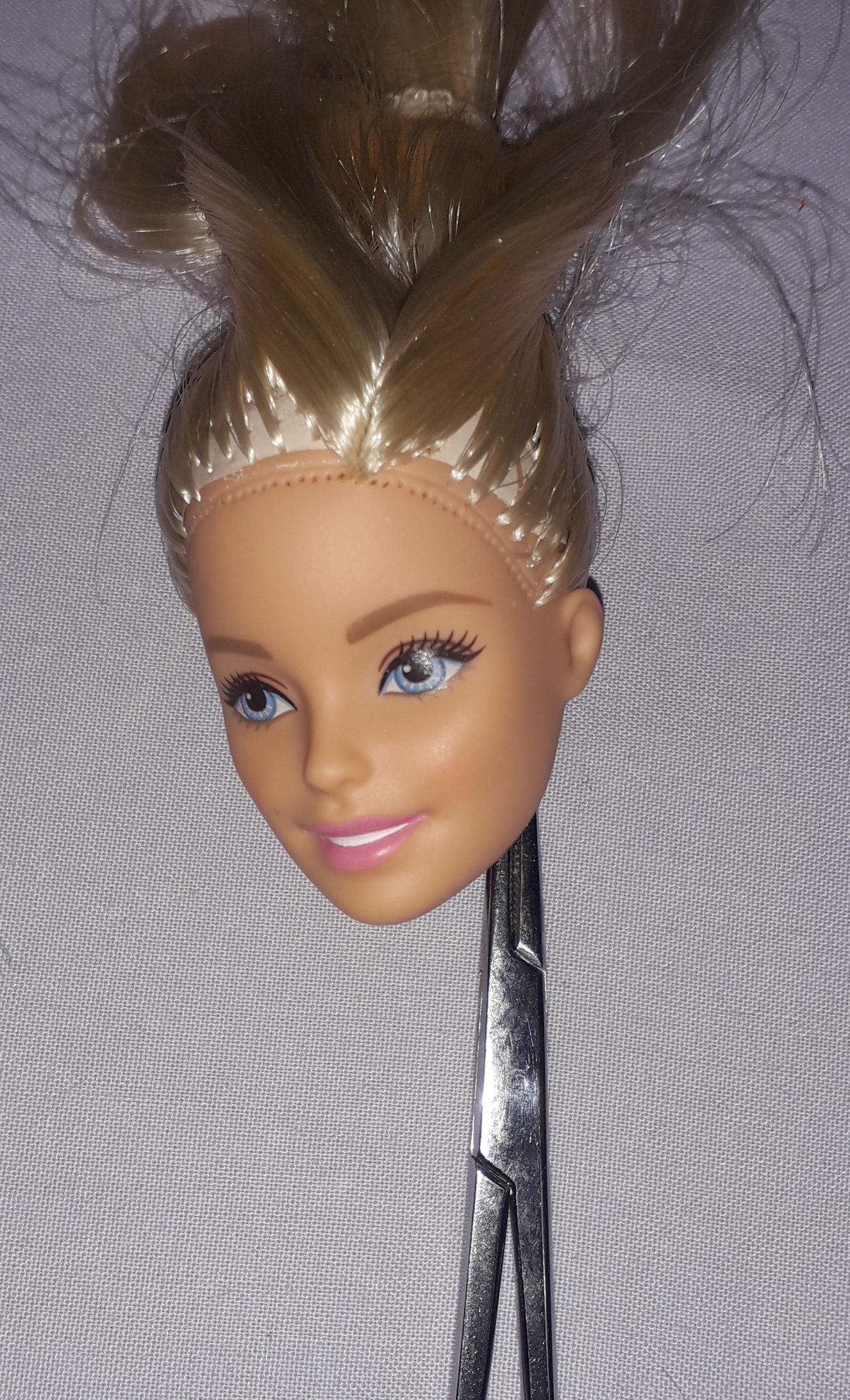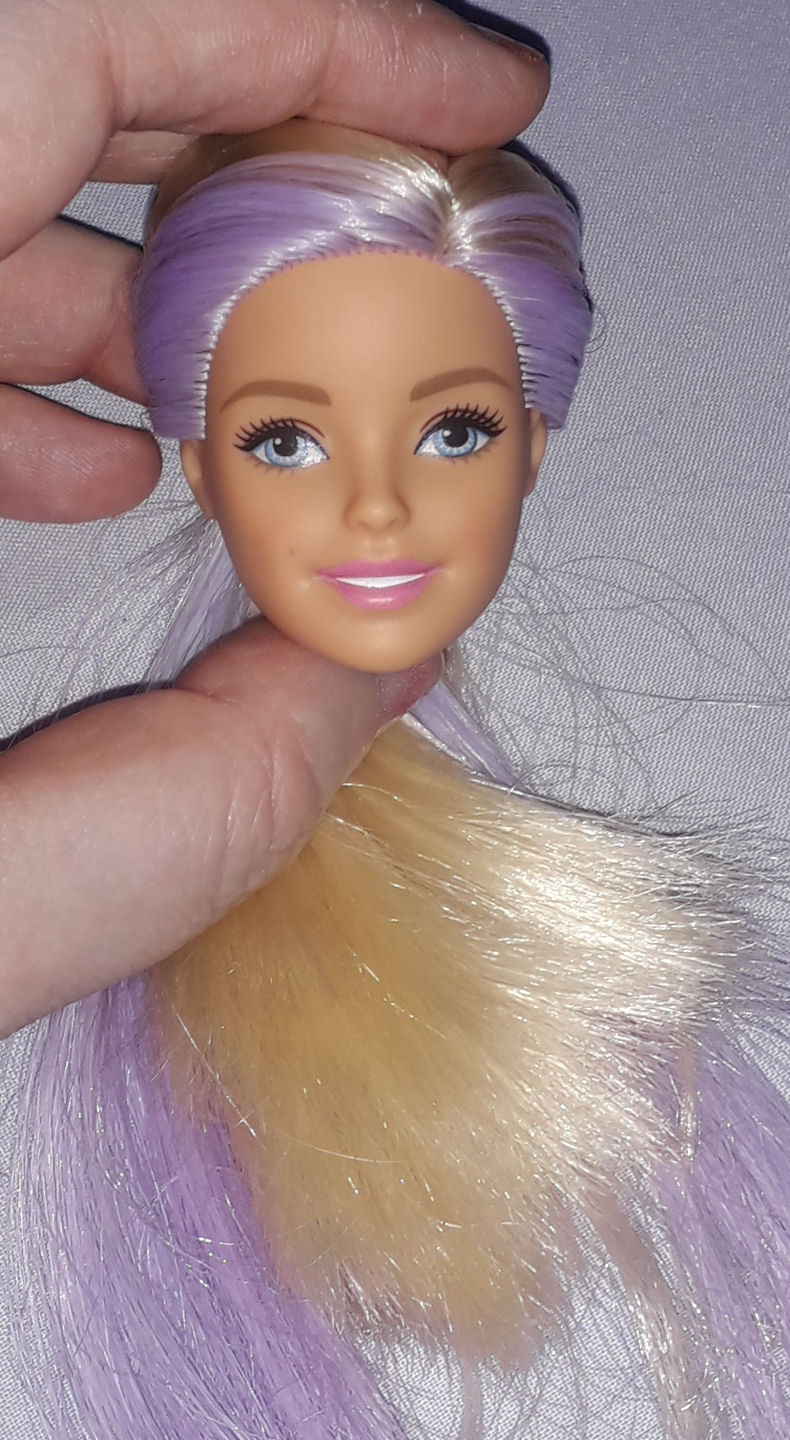 Especially useful around the holidays.

You'll need
hair (from a donor doll, from a hair extension, seperated sewing thread or about a ¼ of a hank of doll hair),
a reroot tool (a needle with the eye cut into a fork inserted into a pin vise or a piece of wood)
tiny scissors
a chopstick, a clean screwdriver, tweezers or hemostats to scrape the inside of the head.
90 minutes
glue (not white glue or super glue)
24h waiting time while the glue dries
First put the doll's hair into a loose ponytail then gently cut the first line of hair (you can brush it out later), put your chopstick or hemostats inside the neck and scrape to pull the hair out of the holes then root in the hair. Listen to a podcast or watch some tv to not get too bored as this is a bit tedious. I like to put an extra line of plugs behind the originals to make the hair look thick. Also add a few plugs to the front of the parting so the doll will look cool with her hair down as well as in a ponytail.
Optional: You can also change the doll's eye color with acrylic paint or with sharpie (sharpie only on the actual eye decal or it'll bleed into the vinyl) or add nail art decorations.
Final result: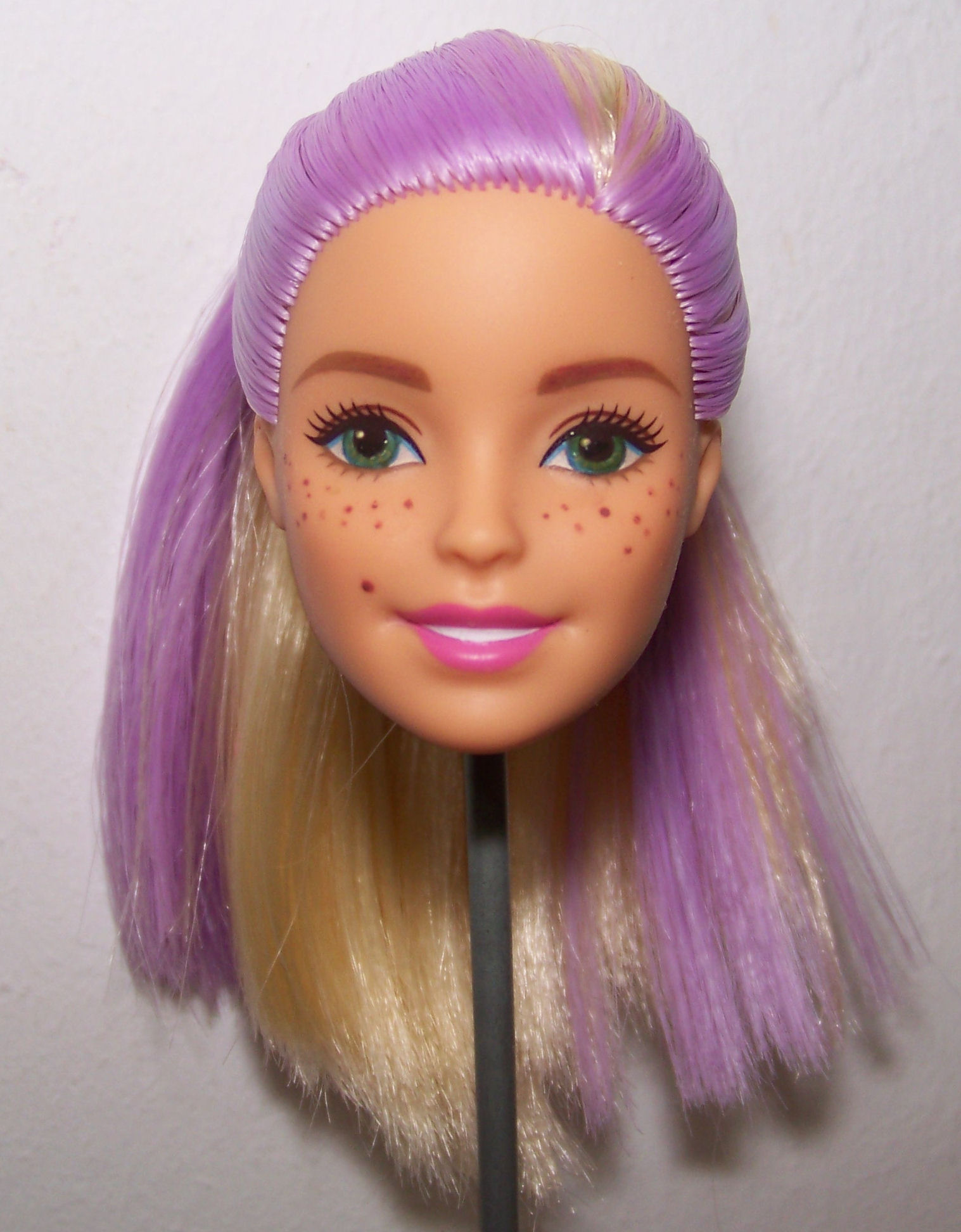 This is also the method I use for restoring dolls who have worn hair from overbrushing if they've still got enough hair to avoid a full reroot (or don't have glue heads!) except that you'll need to take up to 2-3 hours gently back brushing the hair with your hands and cutting out torn, shorter strands. The area that gets the most damaged is that first line of plugs and the parting so cutting them out and replacing them after pruning the rest of the hair is a way of getting a like new custom doll.
Examples of used dolls who benefitted from a partial reroot: