* boil the head to make the holes smaller
* glue the head split with superglue and avoid it during the reroot
* optional: add a thin layer of e6000 to the inside of the scalp for extra heft
* stuff the head with foam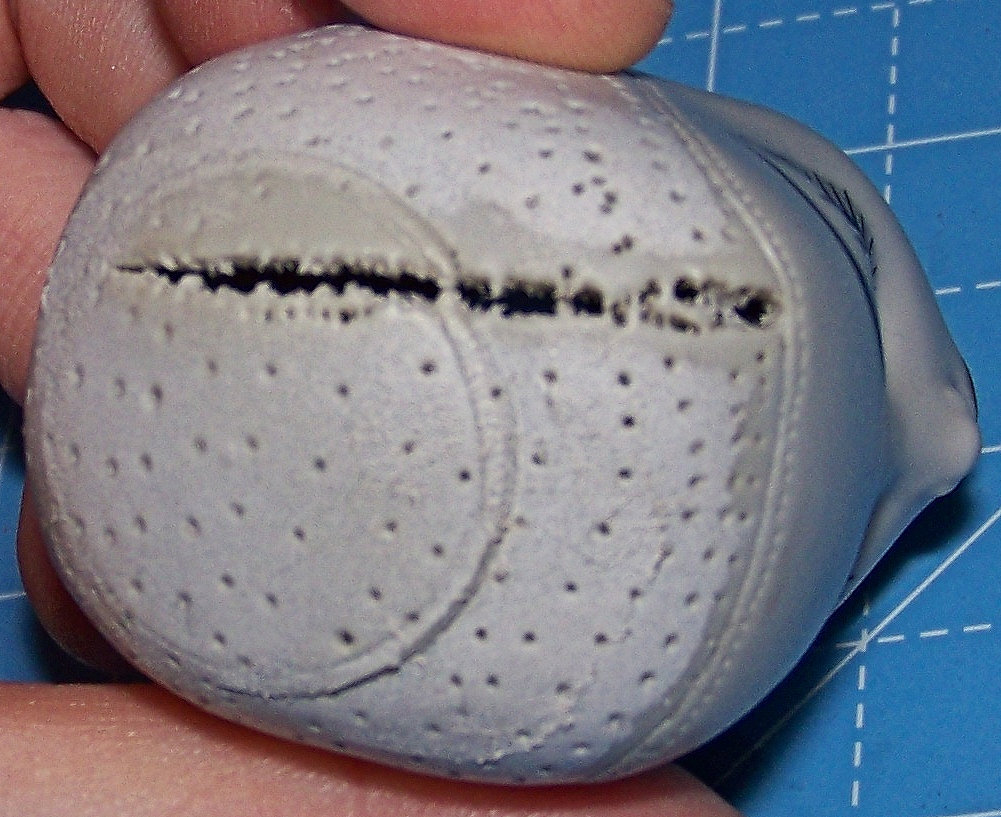 This foam was left over from a nail buffer block. I cut off thin slices, rolled them and stuffed them into the head carefully with hemostats until the head was completely full – it took all but 1cm of the foam!
The idea is to keep the head split from reopening by making sure that the head doesn't bend during a tension reroot.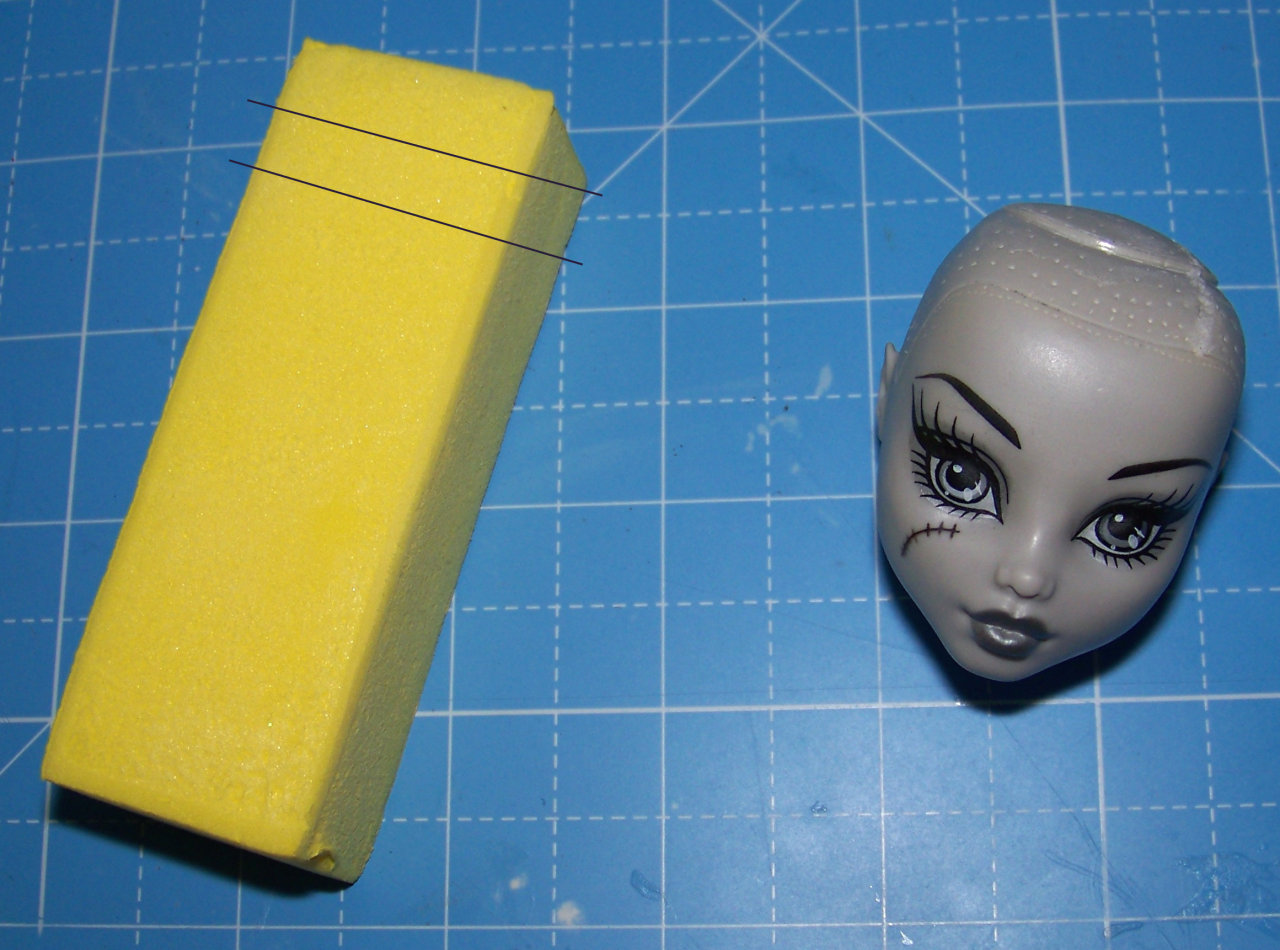 When the reroot is finished, I'll gently pull out the foam and put in more glue than usual so that the head doesn't split open when the hair is brushed or the head squished.
I've done this before with clone or vintage dolls with super thin vinyl that threatens to tear and will keep you posted on this greyscale lady.