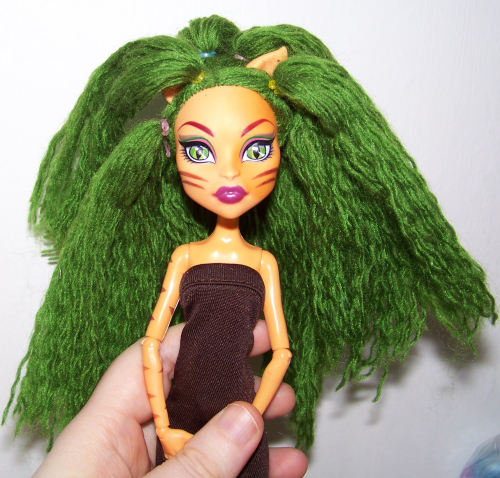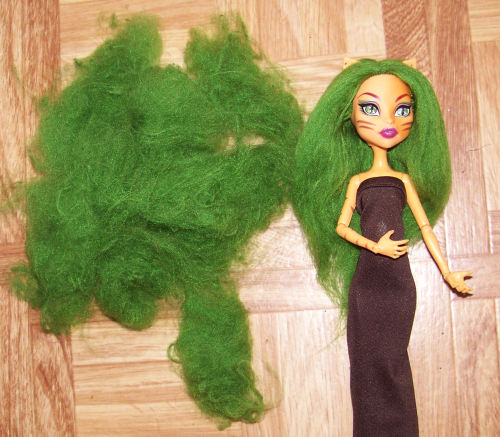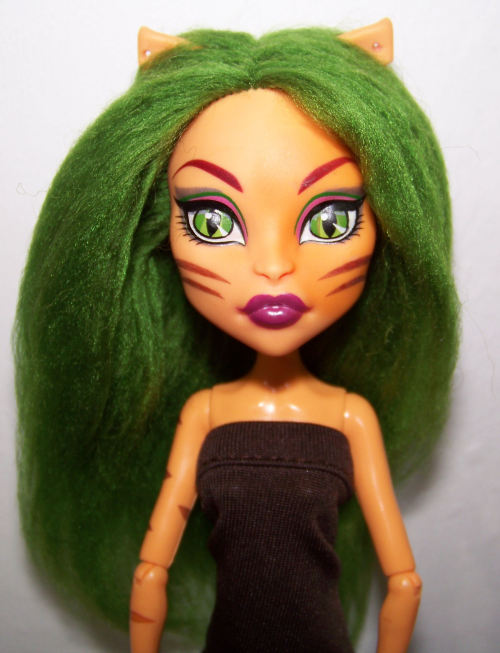 Sometimes a yarn reroot doesn't come out the way you'd like it to. Big Hair works on some dolls and others end up looking like an 80s USA glamour picture.
Do not take the shedding brush straight to the hair, it'll just rip out half the hair plugs even if it's well sealed in.
Grab a small bunch of plugs and hold the straightener (low temp) as close to the scalp as possible, hold ten seconds
Pinch that flattened area then use the straightener as you would normally, pulling at a slighly rolled angle
When you've done enough straightening, tie a very tight ponytail (you'll need to snip the elastic to avoid ripping) and take the shedding brush or comb to the hair. This will produce a lot of yarn roving.
Repeat the process across the head (this is fairly slow going)
Gently use the shedder brush on a superficial level on any remaining "stringy looking" areas.
You may still lose a few plugs, put them aside, brush them then root them in patchy places. You'll also notice that you lose colour vibrancy.