How to make a pastel rainbow Licca!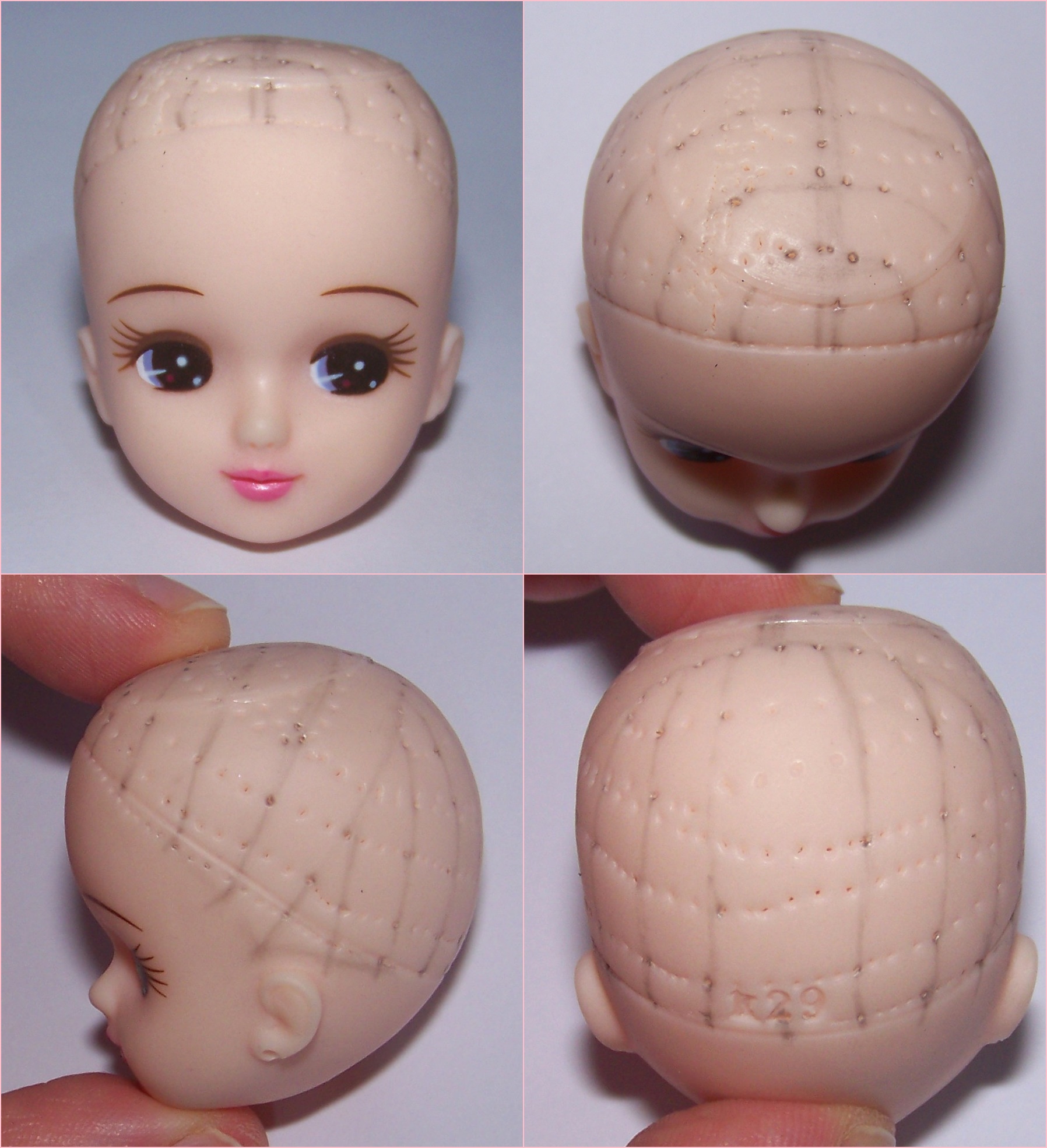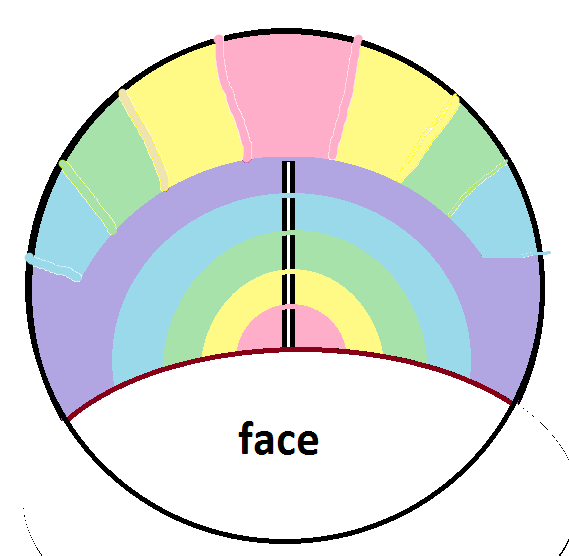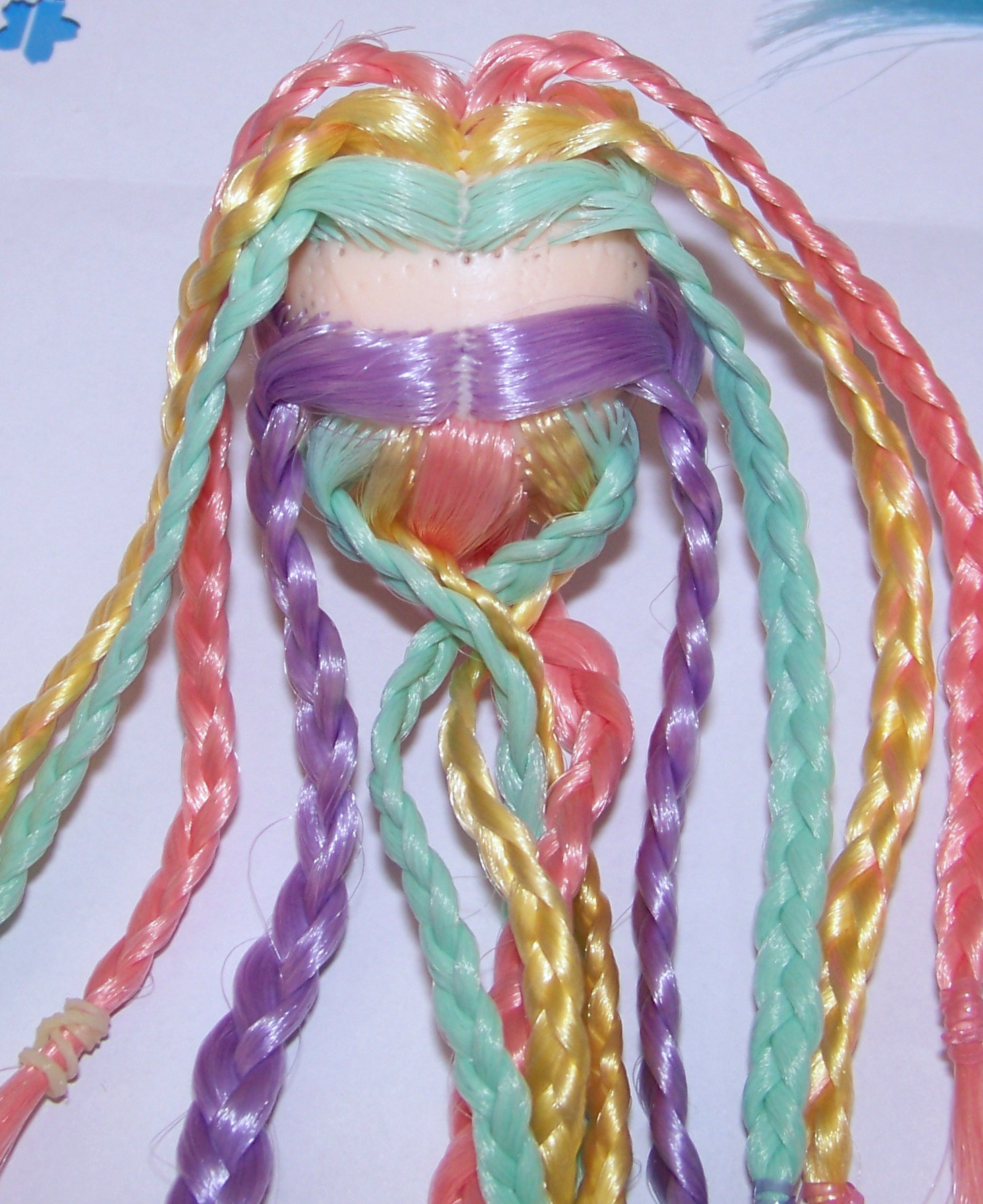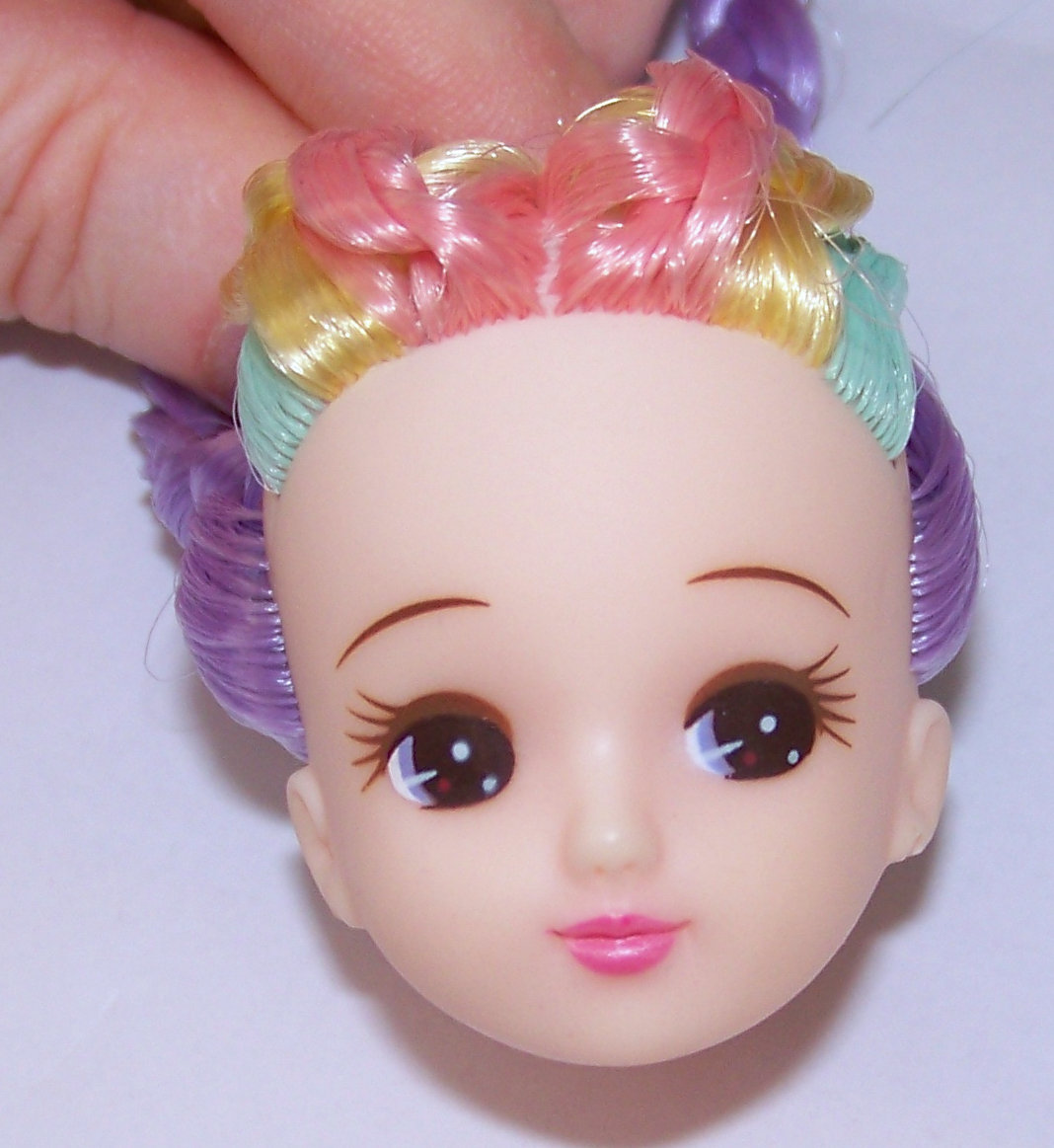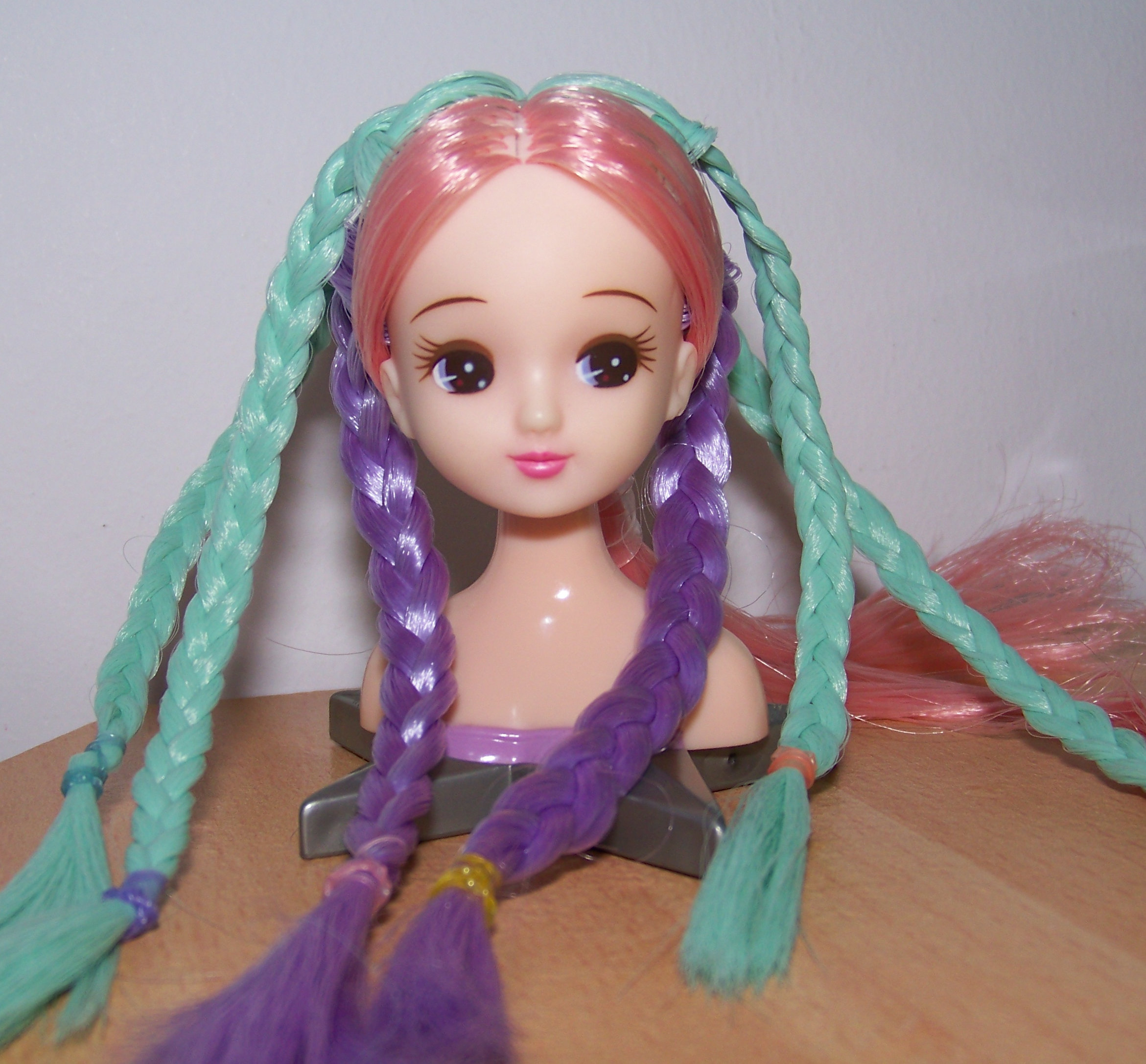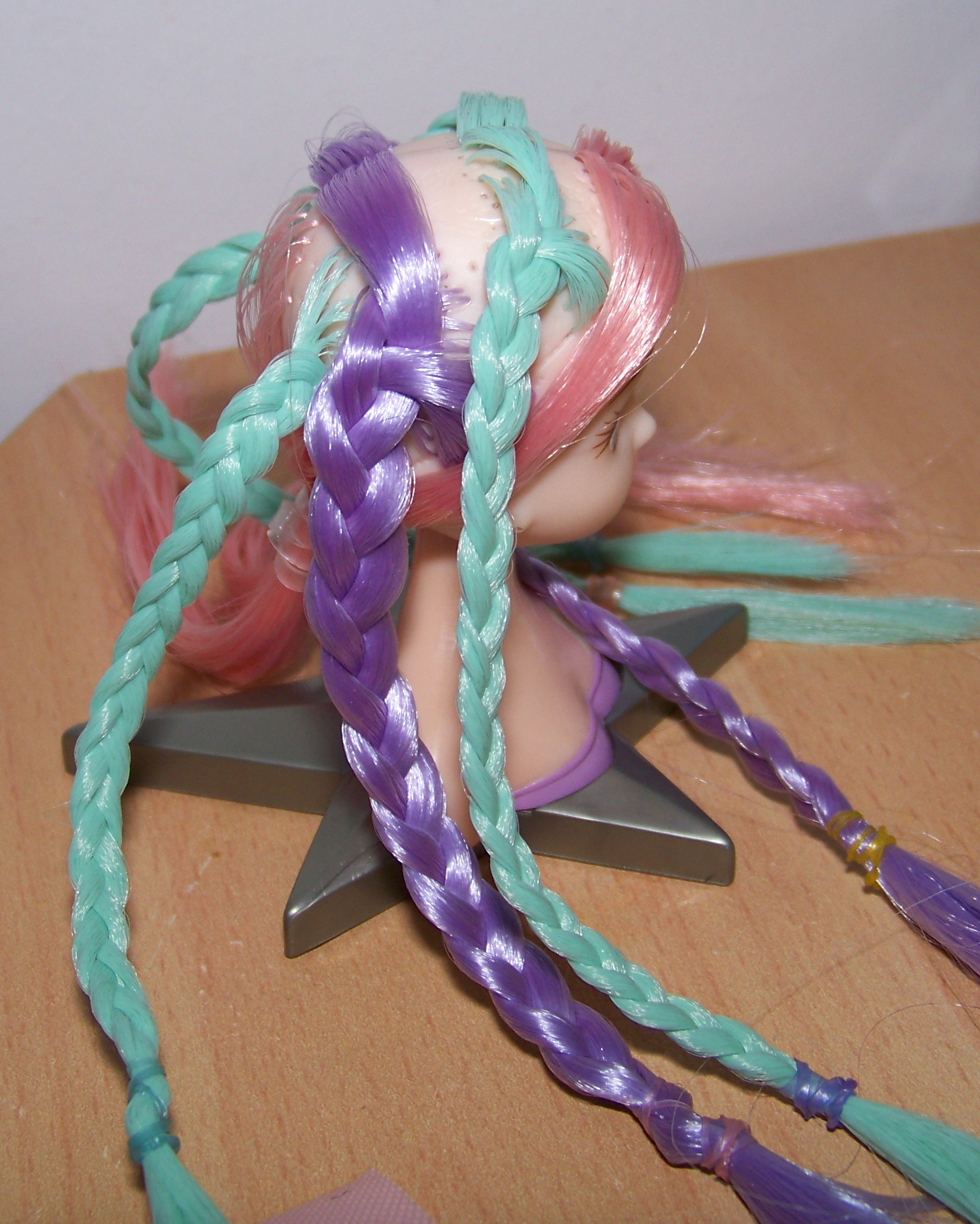 Here are the measurements if you'd like to make your own.
(This will work with castle/new gen Licca heads with a slight redraw of the front line of hair for a more modern hairline. See side picture of the bald head.)
10 bands at the front: 6mm each
10 bands at the back: 5mm each
5 bands across the 3cm parting: 6mm each
So far each colour band (front + back) has taken me 1h30 with the tool method.
The pencil rubs off during the reroot so I recommend doing alternate bands of colour.
The fuzzy no-flash collage is the closest colour match to the real thing: pastel yellow, lavender, a peachy pink and minty/seafoam green.
She's not as pastel as I'd hoped to make her (the client wanted true pastels but that would mean purchasing 5 different nylon packs including some from the USA) because saran doesn't have a pale blue that isn't very green. I tried to dilute the "teal" blue but the blends looked very grey against all these full colours. So instead I darkened the mint with some seafoam so it was approximately the same darkness as the rest.
I'm torn between loving it and hating that it's not right.
The stripe design worked out great with triple rainbows at the pigtails and options for lots of different hairstyles that show the single or double rainbow. Very very pleased with that! I can see it working with a gradient reroot such as red, celtic red (tomato soup), orange, yellow, golden blonde…