I've tried all sorts of things over the years for displaying my tiny toys: slotted cardboard to make squares, cardboard steps that didn't hold up, etc… Buying display steps costs a small fortune and woodworking is just not possible for me.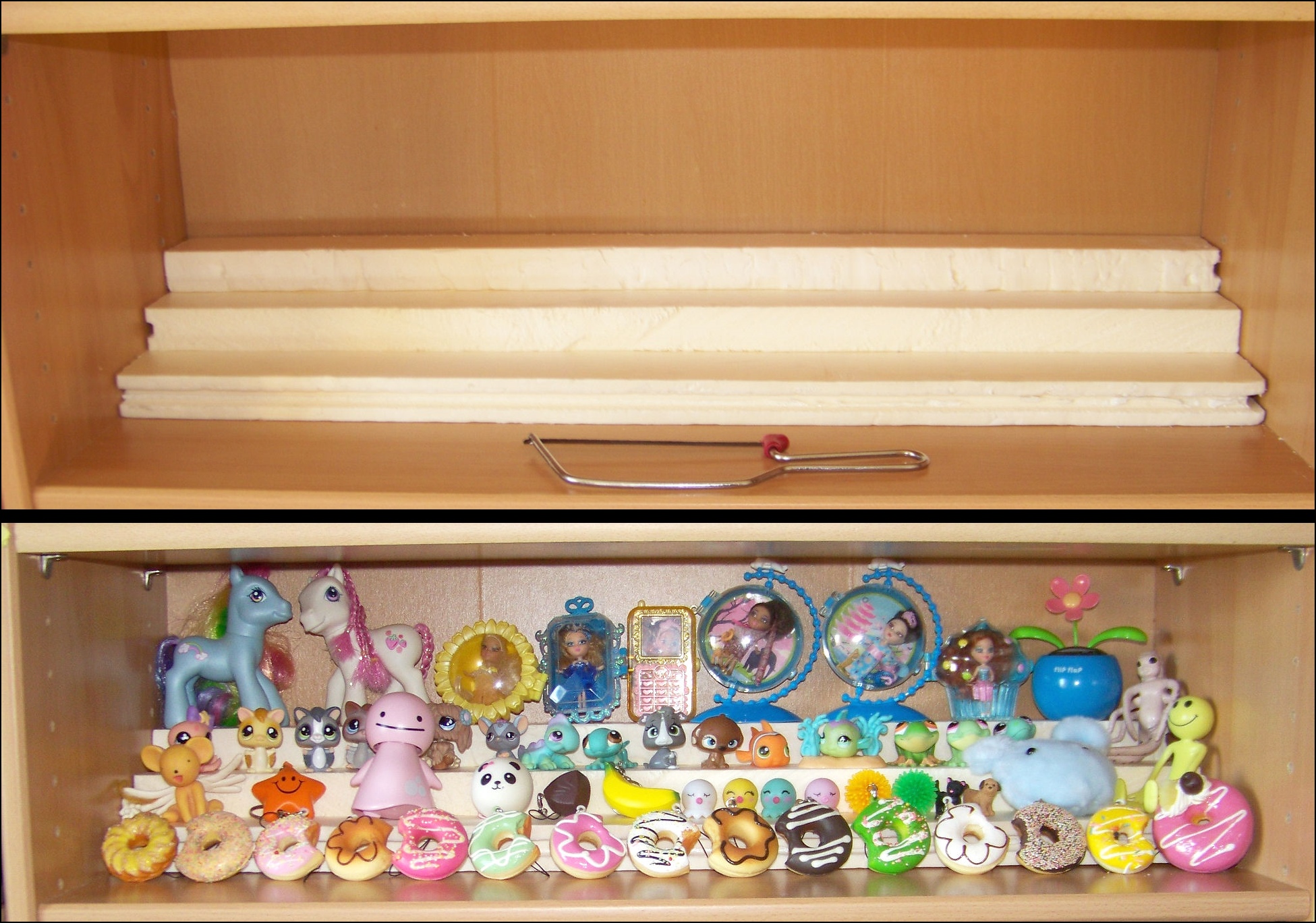 These steps were made from insulation styrofoam (left over from the move) which can be bought in 5-6cm thick panels for very cheap at your local hardware store.
I cut 3 panels: 15cm, 10cm and 5cm wide and stacked them using toothpicks and glue. Note: I used a much longer wood saw than the one shown because it was too messy with the little hacksaw. It's very easy to saw through the soft styrofoam then rub the edges together to remove any leftover bits … but you'll need a vacuum cleaner after as it gets very messy!
I'll be monitoring closely for plastic melt over the next few months as some plastics just don't play well together, I'd recommend covering your steps with craft paper or cotton fabric if you can.
The shelves are also protected from dust by transparent curtains made by buying those cheap storage bags that you attach to a vacuum to suck out the air and save space.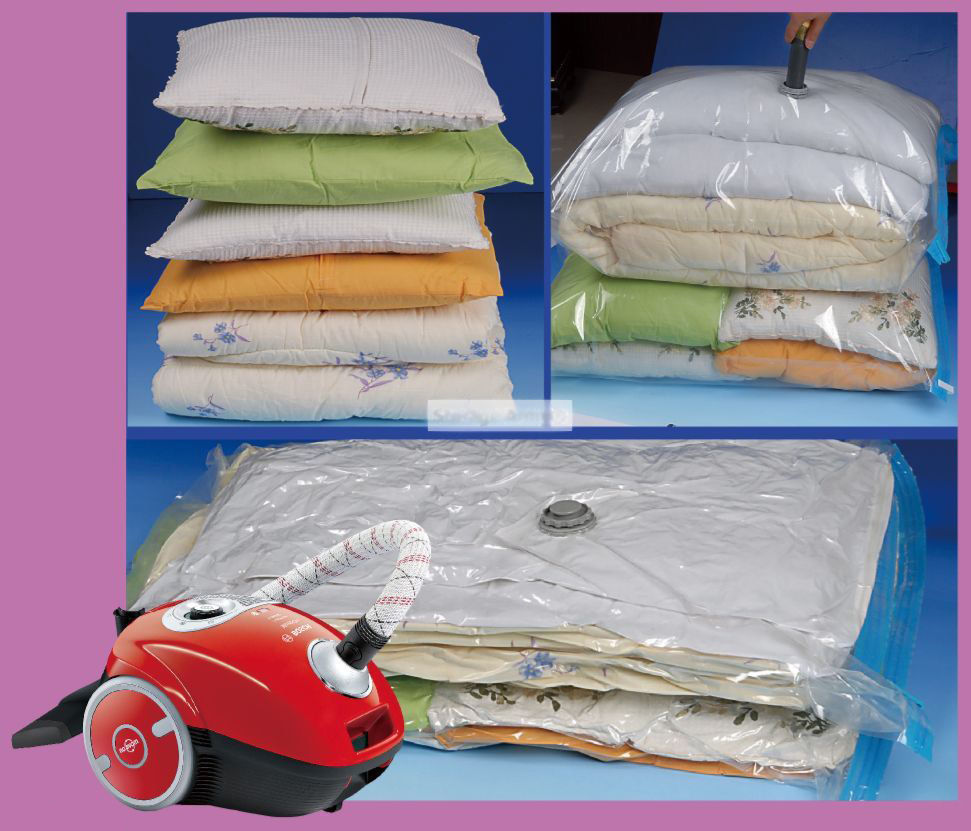 They cost about $6-8 each from ebay shipped from china. Just cut the required amount of clear plastic from the side without the vacuum hole bit then use thumbtacks to attach it to the top of the shelves and sticky tack to keep it held down against the shelves.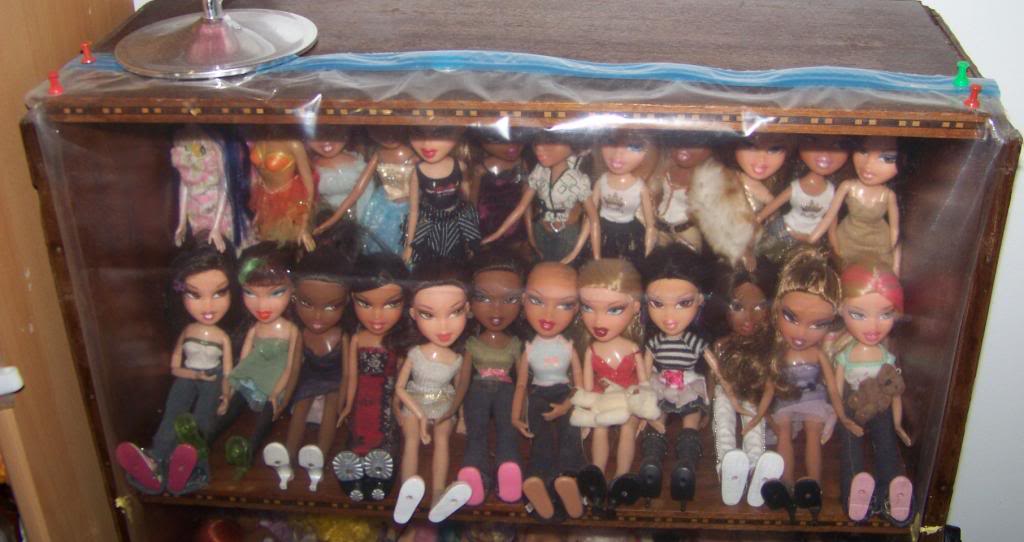 When you want to take photos of your collection you just roll it up on top of the bookcase to avoid the plastic glare. My dolls barely had any dust after a whole year untouched when I moved house because of this setup!