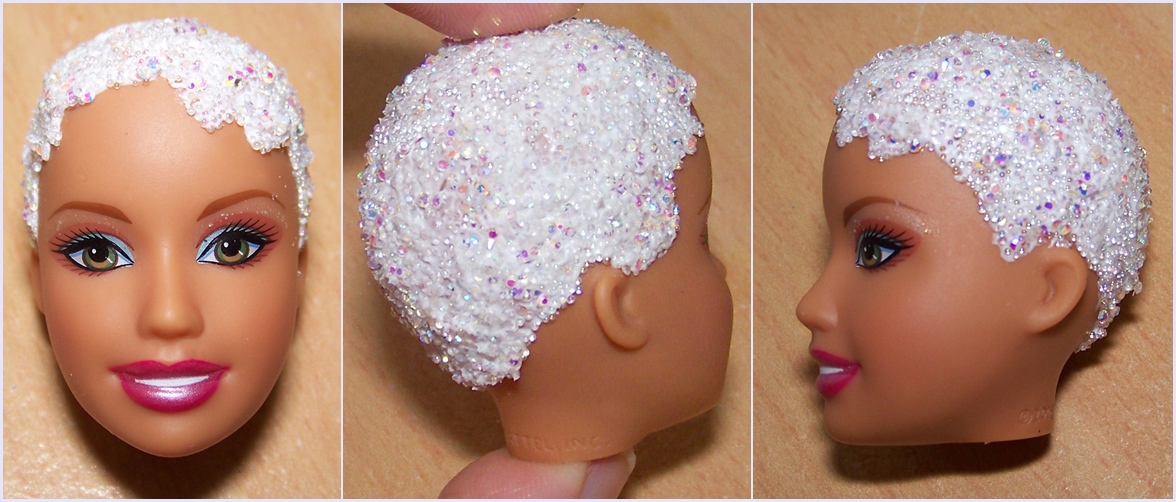 Barbie "Wonkette": Success! Décoden caulk in plain white with AB coated 1mm glass beads and 2mm "micro diamonds" sharp facetted AB coated glass. Doesn't shed. The shimmer effect is *~*amazing*~*. Kept.

Draculaura: Mixed. Décoden caulk white with a drip of red which ended up clashing with the face and not looking like icing at all, fixing caulk errors once it's begun to dry (and it's fast) is messy. Flakes don't stick unless pressed in. Back to bald.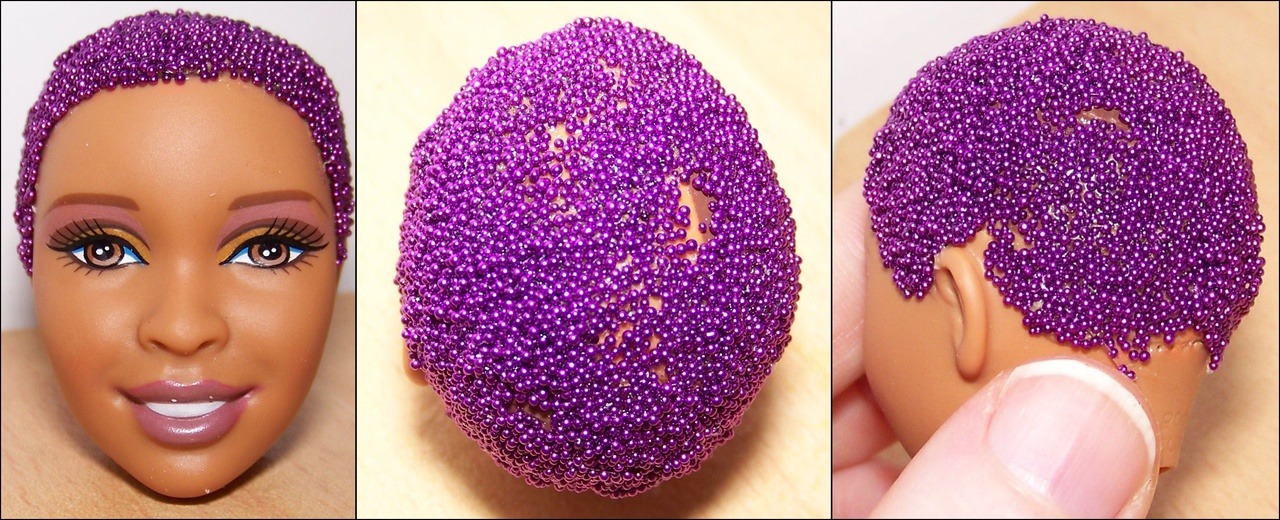 Barbie Desirée: Nope. UHU glue leeches the colour from painted glass beads which discolour in patches (no photos of this step sorry) and stains the plastic. Second attempt with E6000 does not grip the glass beads which shed upon touch. Back to bald.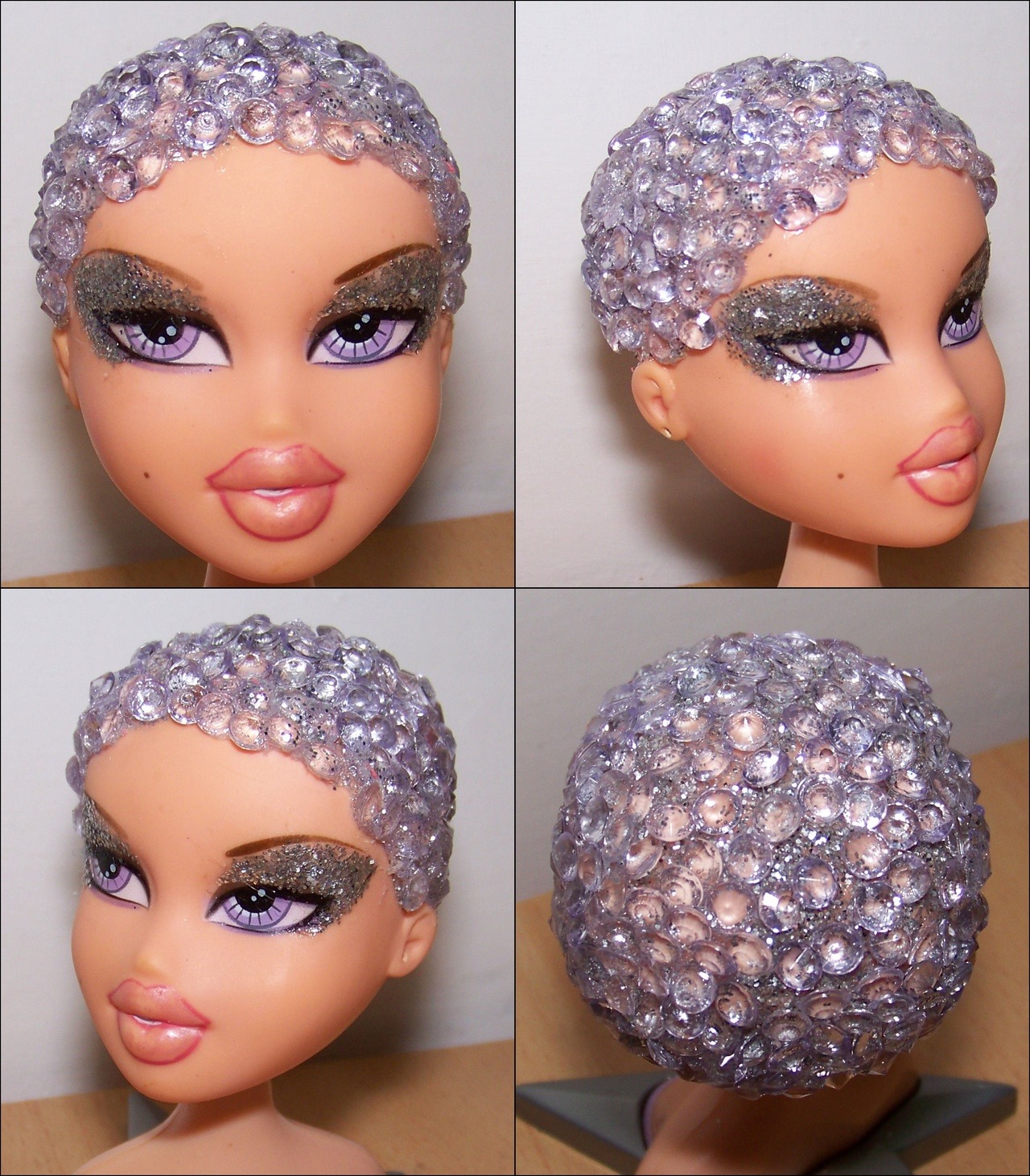 Bratz Sharidan: Mixed. UHU glue works well with both glitter and plastic diamonds. Very nice and solid. Scalp needs painting first & the shiny showgirl helmet makes the eye makeup look dull. Back to bald.