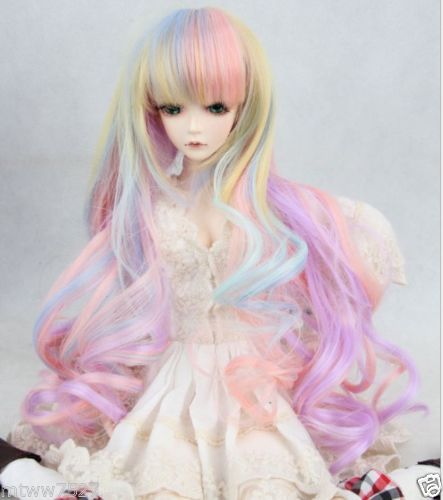 BJD wig 8-9? colorful SD long waves: £6 (approx $8) from ebay, no brand mentioned in the listing but a fabric label in the wig cap says "FBE-BJD". Took three weeks to arrive. I was apprehensive. Wigs are so different from brand to brand and from type to type! I assumed there was probably something wrong with the wig to get such a nice price but now I think they forgot to adjust their UK prices post Brexit and overestimated demand for their auctions.
I was surprised at how accurate the photo was because the colours are vibrant. The hair fibre is fine, silky, light: I'm guessing that it's toyokalon. Very impressed at the hair coverage, maybe it's because there are lots of different colours but it's hard to find a bald patch.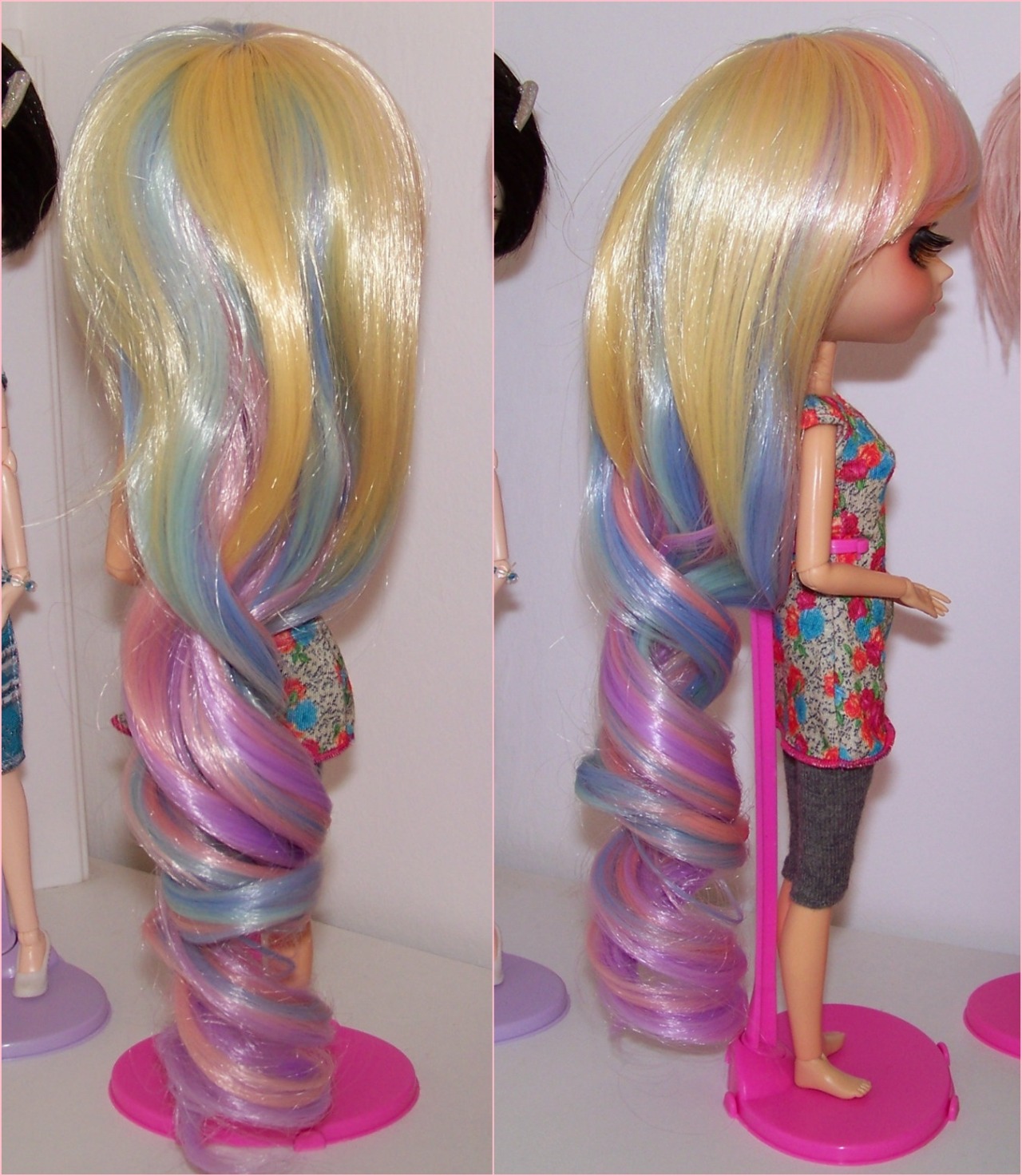 The wig is too tight for a Pullip head with an eye mechanism unless you carefully unpick some of the stiches in the elastic while making sure they're not attached to any wefts.
It's way too heavy for a Pullip head even on a sturdy Liv body so I flat ironed it at 130°C and chopped at hip length 2cm below where the yellow hair tapers off (all of the hair is razor cut layered).