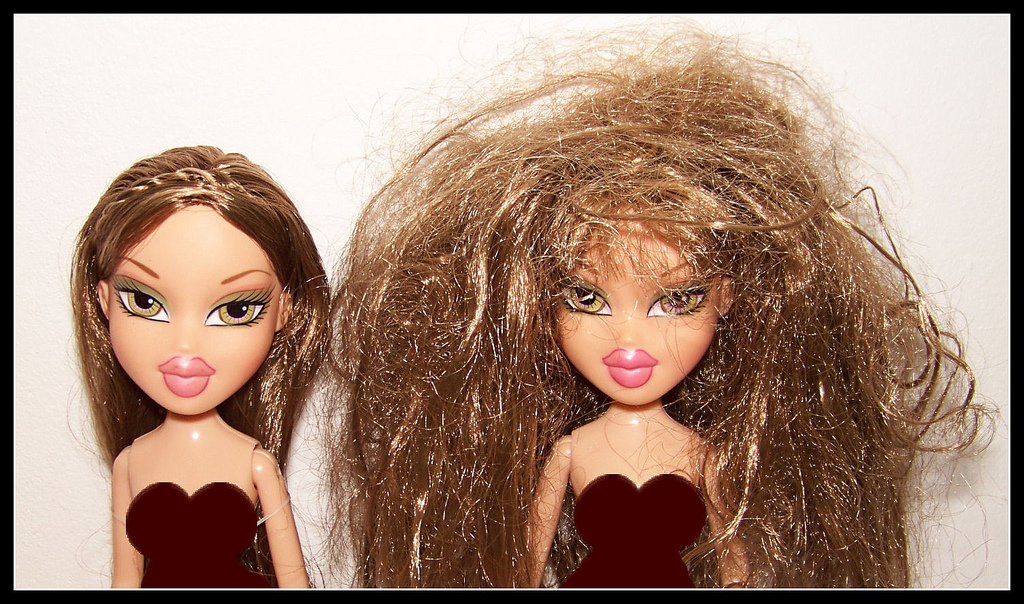 Adrienne (LEFT) has had a shampoo, long hot soak then had body butter rubbed into her hair which was finger combed and seperated into pieces then gently combed, working from the tips upwards with a metal comb for about 45 minutes.
Saran is a flexible plastic polymer, it softens slightly with heat to uncoil. You can pull on knots gently seperating hair sideways (do not tug) and the hair then returns to it's form. This is why boil washes work so well on saran hair.
As it is non porous, it can be coated with oily substances without being degraded (don't leave it on though!). This is why saran can't be dyed.
Please, use a proper non static hair brush on your dollies and STOP if you hear a ripping sound.