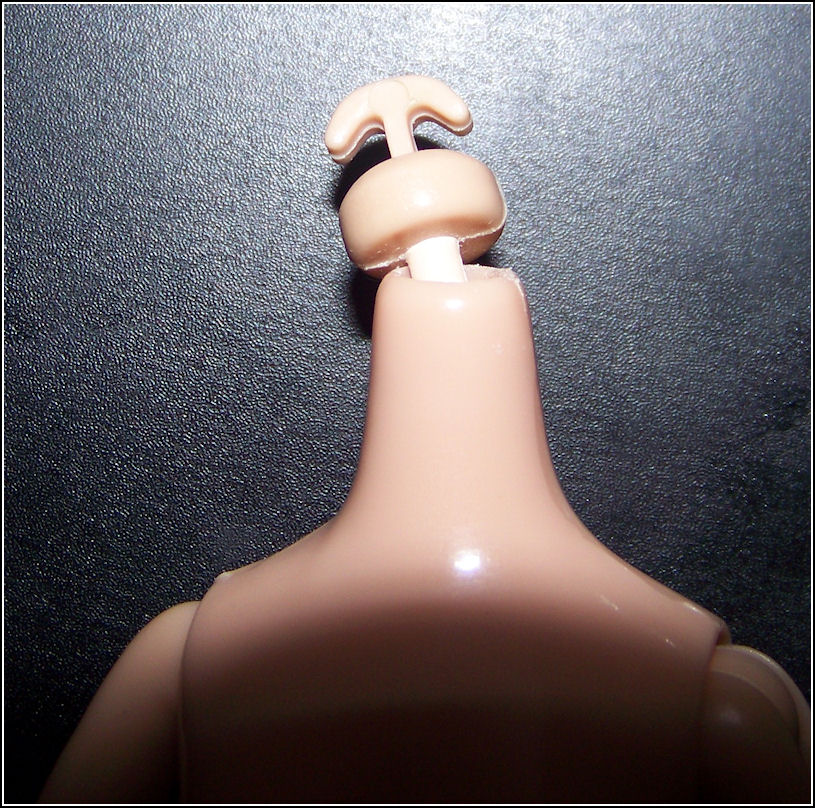 To remove a BRATZ head
(Don't do this with Barbies, it snaps or bends the neck peg)
Use a hairdryer to soften the head plastic so that nothing breaks or splits and it can be pulled out easily!
Gently pull the bratz head until you can see the inner anchor (also known as the neck-peg)
Turn the head so that one side of the anchor is towards the doll's chin
Then slowly pull off the head by pulling on the body, easing the anchor into the chin then out of the head.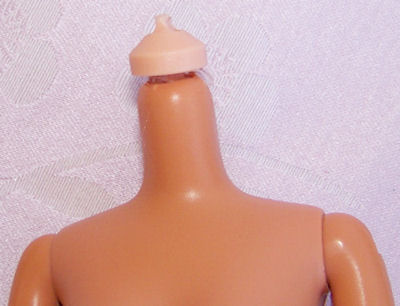 To remove a BARBIE Head
Heat up the neck
Pull

back the skin of Barbie's neck

over the neck peg until the anchor comes out.
Photo depicts a Barbie neckpeg with the anchor "wings" chopped off to make headswapping easier