I bought these Midnight Magic dolls from Aliexpress in september and almost gave up on them but kept trying because well, glitter transparent bodies are awesome.
I had been carving the big spherical neck knobs by hand with a craft knife until they snapped, then I tried putting in classic anchor style doll neck knobs which caused the neck to crack open.
Attempt n°3 saw me get out the knock off dremel and it's cumbersome transformer to sand down the remnants of the neck knob until they were just 2-3mm wider than the neck, then squished the donut part of the anchor knob with pliers to be much thinner. E6000 is the glue used, you can tell because it gets very messy if you move stuff around before it dries. LOL.
The Cola one is much neater than the Sprite one as it was easier to see the edges and I'd got some practice on the first one.
---
The Cola one went  to Clawdia as it's a good colour match and she's already got bigger clothes (the MM dolls are "big sister" sized)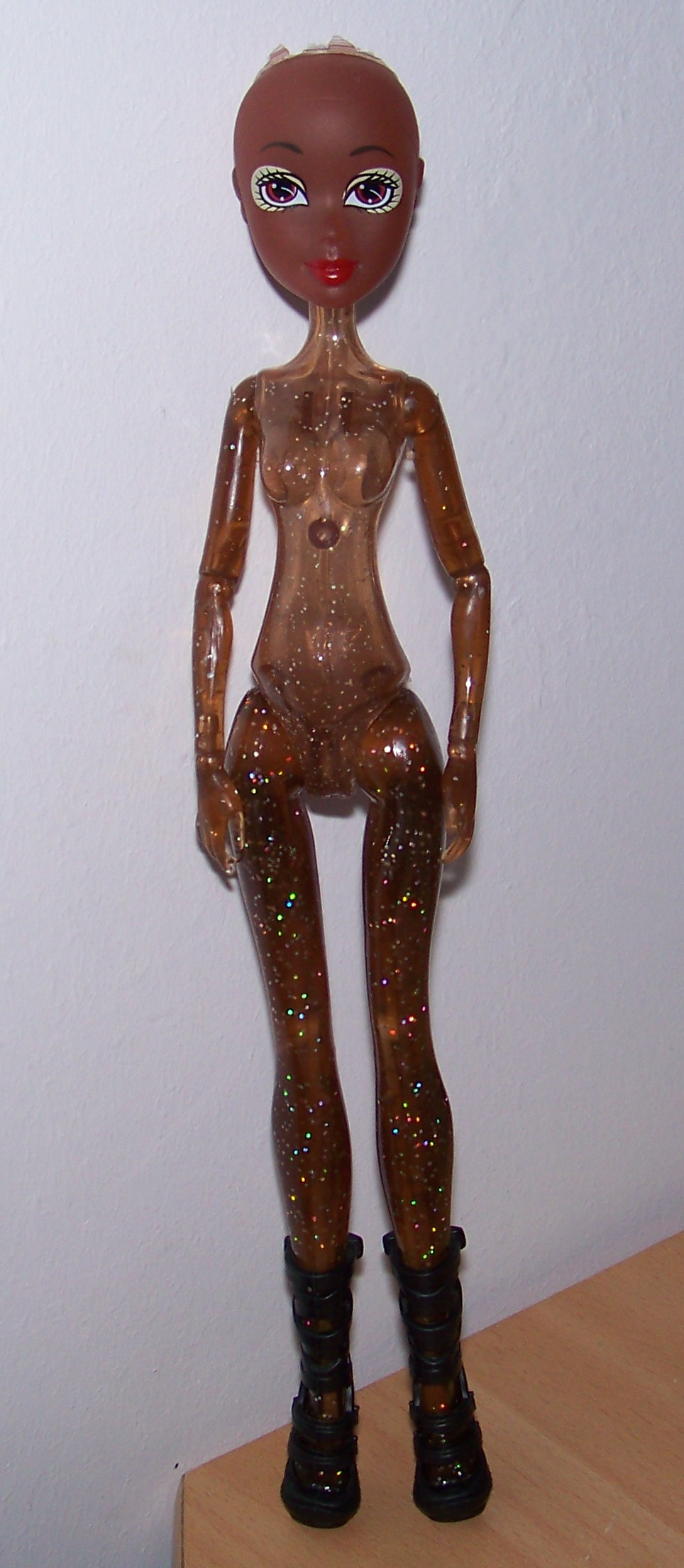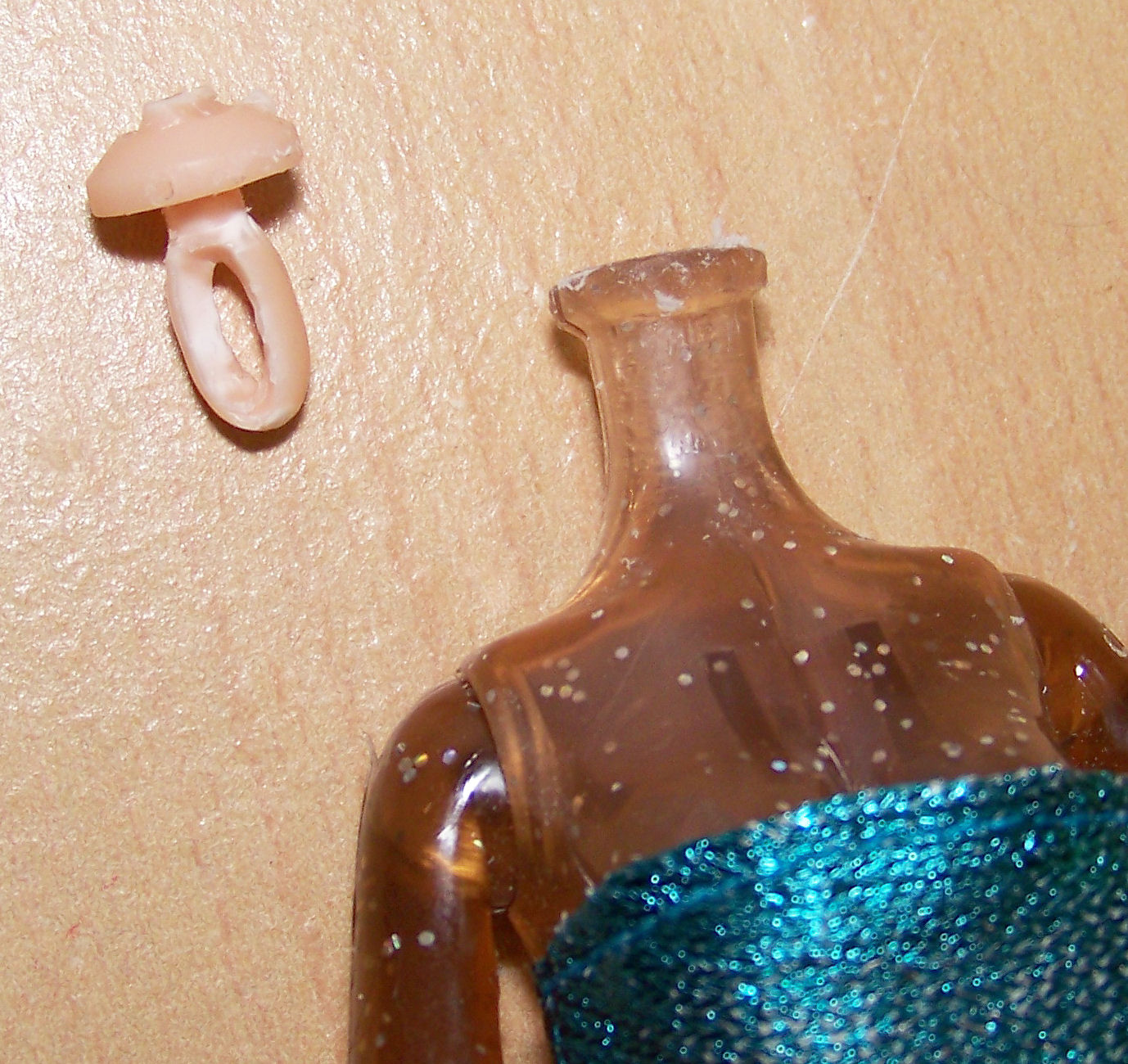 Sprite body went to a bald Ari head: