So if you've known me for a while you know i've been experimenting with repurposing faux fur for several years. Partly driven by the desire to not spend 5-6 hours rerooting each bald head that comes my way and the fact that me and glue do not get along.
I have stashes of various faux fur bits that didn't work out from various years in my room and I keep coming across them and adding them either to the $1 pile or the the "just pay postage" box. Now most of the short pile wigs were made from hand muffs, scarves and hats but it's really hard to tell how long and how thick a fur is going to be when you're not buying in person. "Same item, same seller" doesn't equal same thickness or pile: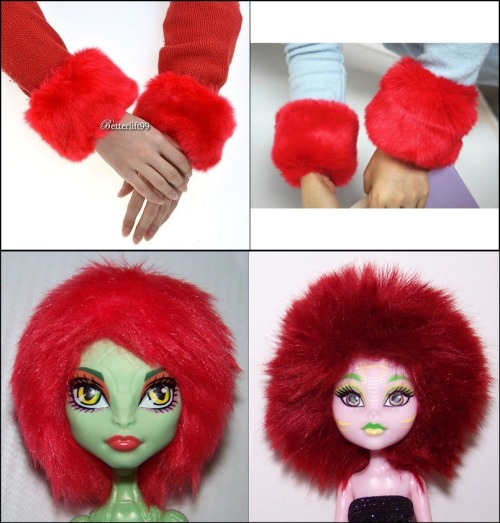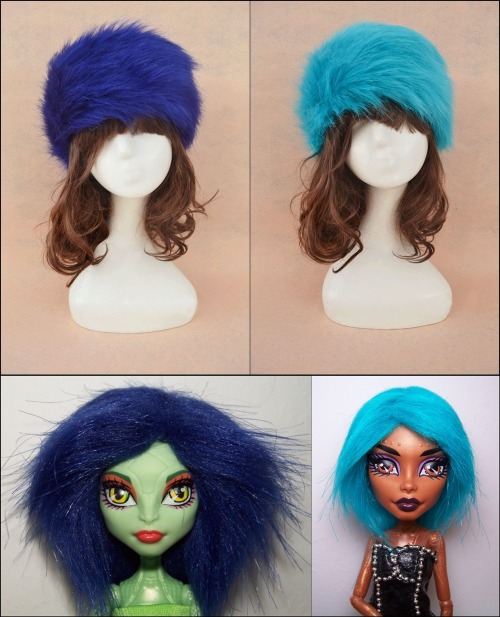 Anyway…. on to these four hats bought in a late summer sale 2016 that I'd carefully stored away (aka LOST) in a big ziplock bag under my bed. I made a MH/Bratz size wig and it was way too big, picked it apart and tried other things before remembering the ear muffs tuned into pale blue boleros from two weeks ago that were too thin for anything else: SCALE Matters!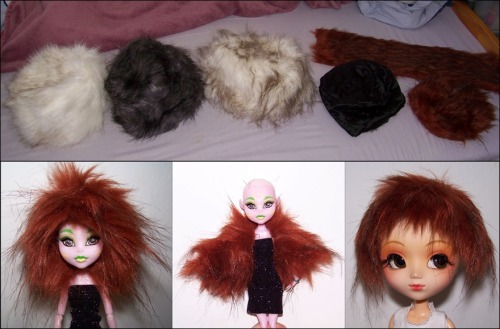 I ended up finangling my own pattern [which you are welcome to use, I can send cardboard cutouts for the price of a stamp – this includes all my wig patterns because I have zero clue on how to digitize patterns in a way that would actually print at the proper size because the tutorials I've read are for adobe products or trying to sell digitizing software]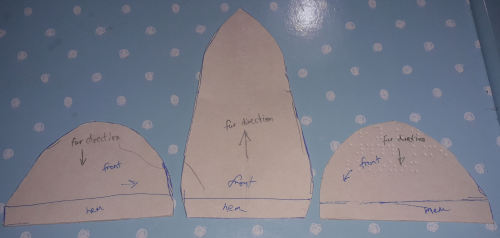 and I made these wigs (modelled by the lovely Pullip Papin – lips repaired + pink added to her general tone by Myufish, on a fantastically sturdy Liv body with a carved neck + homemade plastic washer. I love this hybrid so much.)