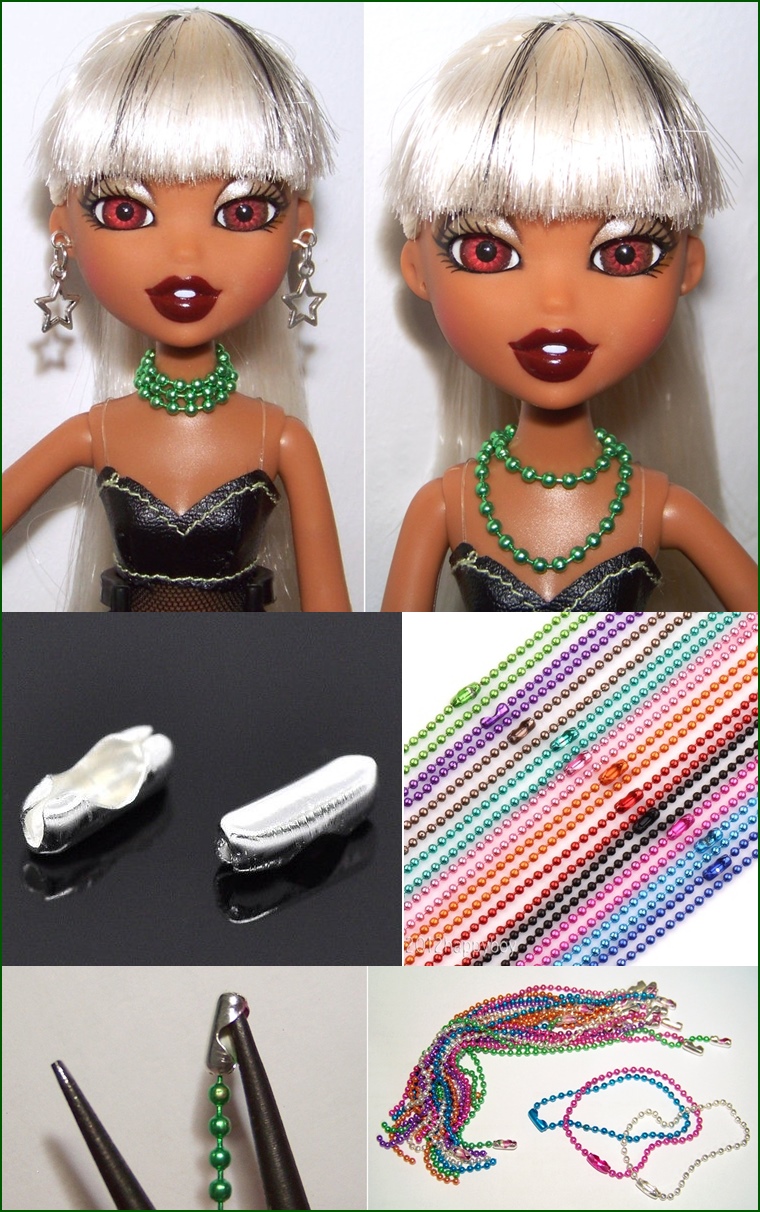 Now, most of you probably know about repurposing those little keychain/bag ball chains to make a necklace for your dolls but it can get really fiddly trying to get it on and you're limited to silver metals that might stain.
Here's a quick primer on how I've been making these:
Buy aluminium ball chains in multicolours and aluminium ball chain clasps in the same ball size (got 500 clasps and a bundle of 6 chains for $1 each free p+p from ebay china).
You then cut the chains to the right length for your doll with a wire cutter and before you add the clasp: widen both ends by pushing a round nose plier upwards so that the clasp is now easy to pop on your doll even when there's limited space for your fingers (like in the three wrap seen above on Bélla).
As usual, if you'd like some clasps from me (I have hundreds left!) just ask me to add them to an existing order or just pay postage. If you'd like a ballchain necklace, same: 3 for $1.
PS: Bélla is named after Gina Torrès' character in Hannibal and she's a modified Magic Nights Out Sashabella.