This is a classic no sew ribbon skirt with pieces taken from 10cm fabric roses knotted in first then ribbon added in between.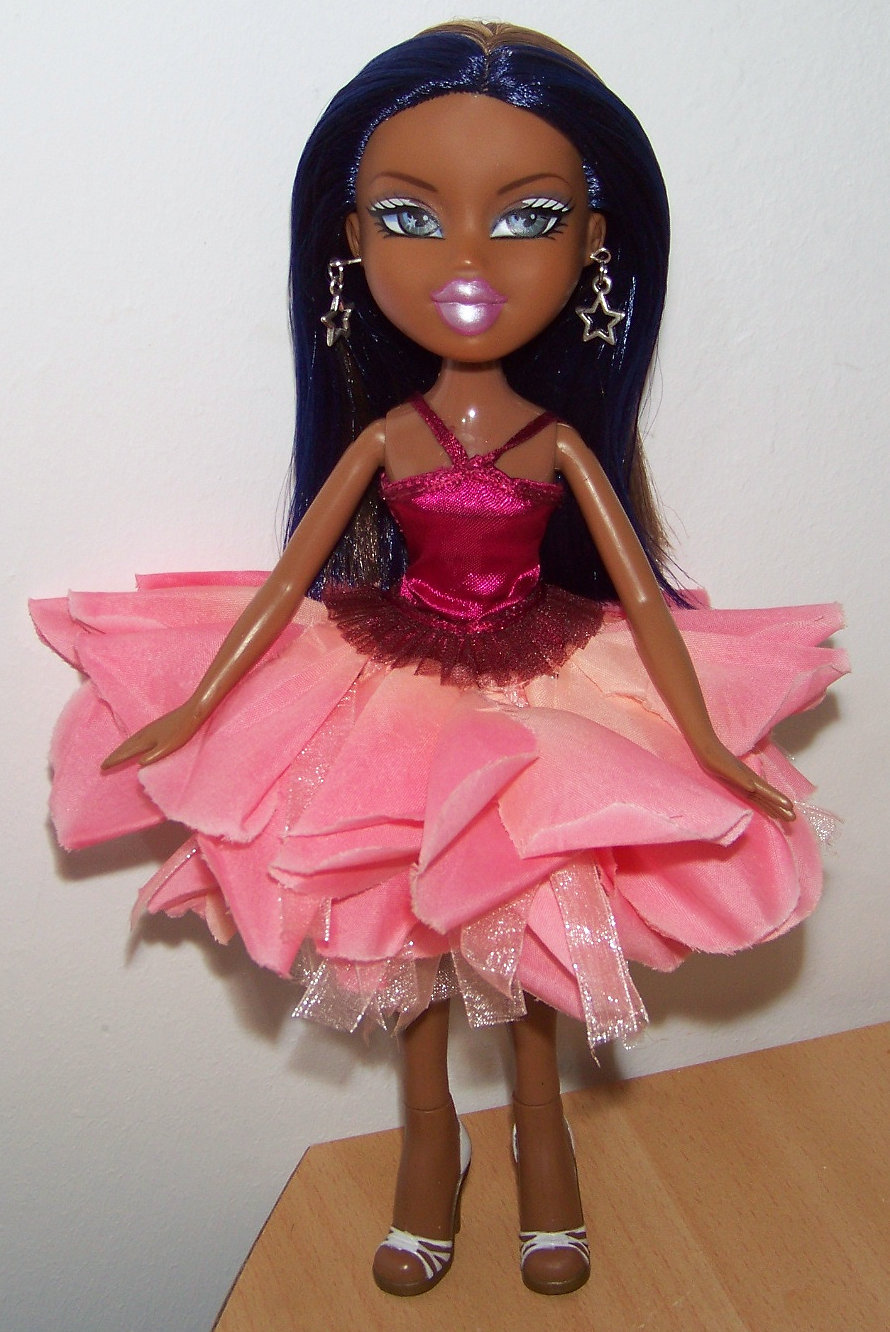 It was then clipped down and ironed at low heat (with my hair iron) to fold the rose petals.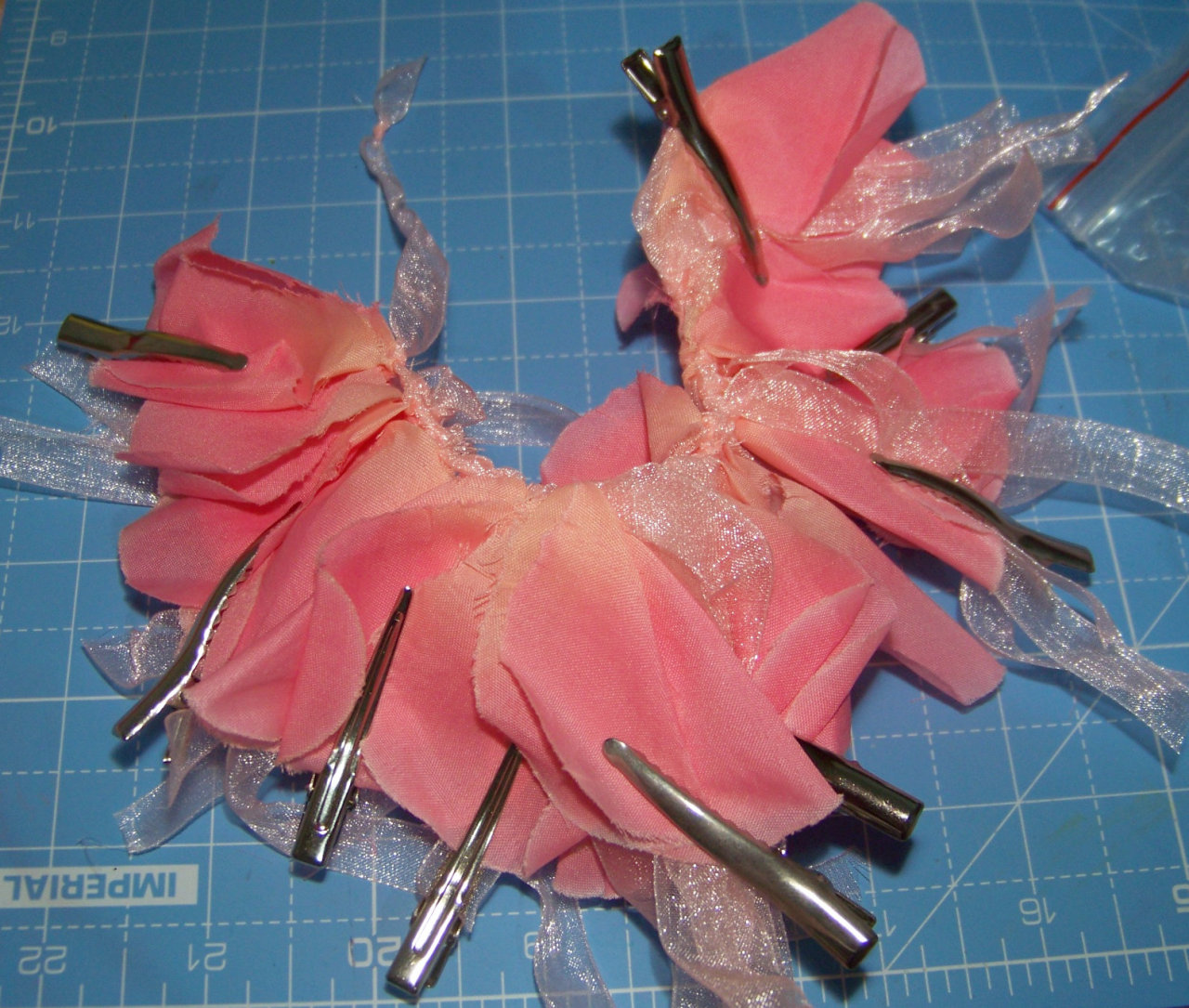 I had bought the fabric roses to make hair clips but they turned out to be huge so I took them apart and the 4-petal pieces sat in a drawer for over a year, maybe two! This is a fiddly craft that would probably be a lot easier if you get out a needle and thread and sew the petals to each other!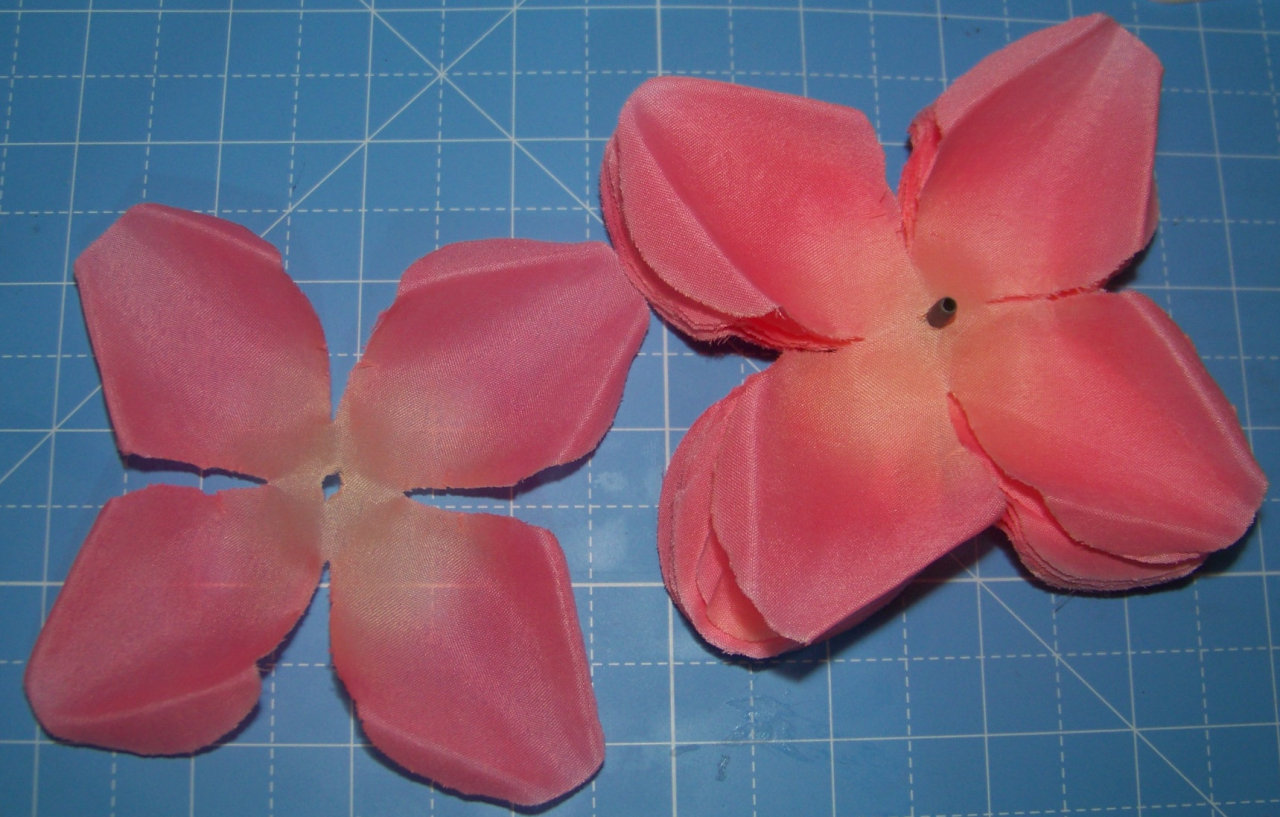 Anyhow, it's cute and I hope it inspires someone: you can use more than just ribbon for your knotted ribbon skirts!