Another dollarstore ebay review:
The $2 body aka "doll toy no head" or the pale fakie body without the torso joint.
Ok where to start? Well mine arrived broken and with two right lower legs so that took a classic "drill a hole with a nail drill, put in a piece of paper clip + glue it" fix and it's kind of obvious that she's got wonky lower legs.
The body arrived with the arms seperate so you'll need to crack open the torso to put them in.
The torso and upperlegs are made of thin hollow hard plastic that is light enough for Licca, Kuhrn, Lelia, etc…
The hard plastic has black marks that only go away with sanding or wiping with magic eraser.
The neck knob doesn't allow for much range of movement.
The upper legs have heavy seams that needed scraping off with a craft knife as they interfered with movement at the hip joint
The arms and lower legs are vinyl of a darker skintone with darker marks in the vinyl itself (cannot be removed), joints of a different colour and some flash on the hands. The joints hold well. The different pieces aren't removable.
While this body is a *lot* less floppy than the fakie body with a torso joint and is an OK match for pale skintones it's also lesser quality in terms of the hollow plastic and mismatched arms/lower legs. You'll need a magic eraser + craft knife to prep this body for use and it'll be discoloured. I don't recommend it for dyeing as there are too many different plastic types and colours.
Listing image, Arrival and Pin repair: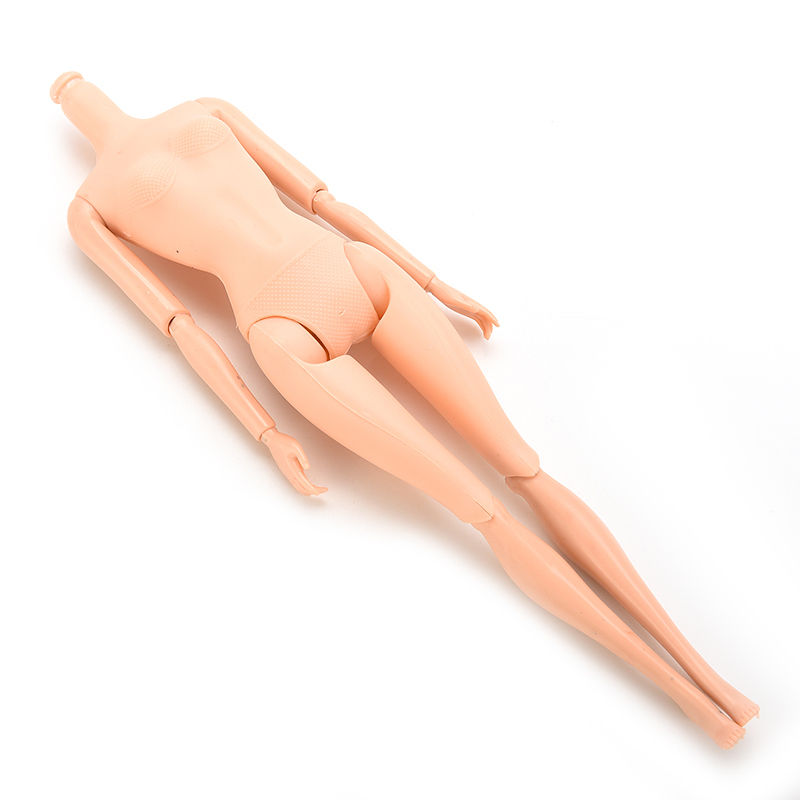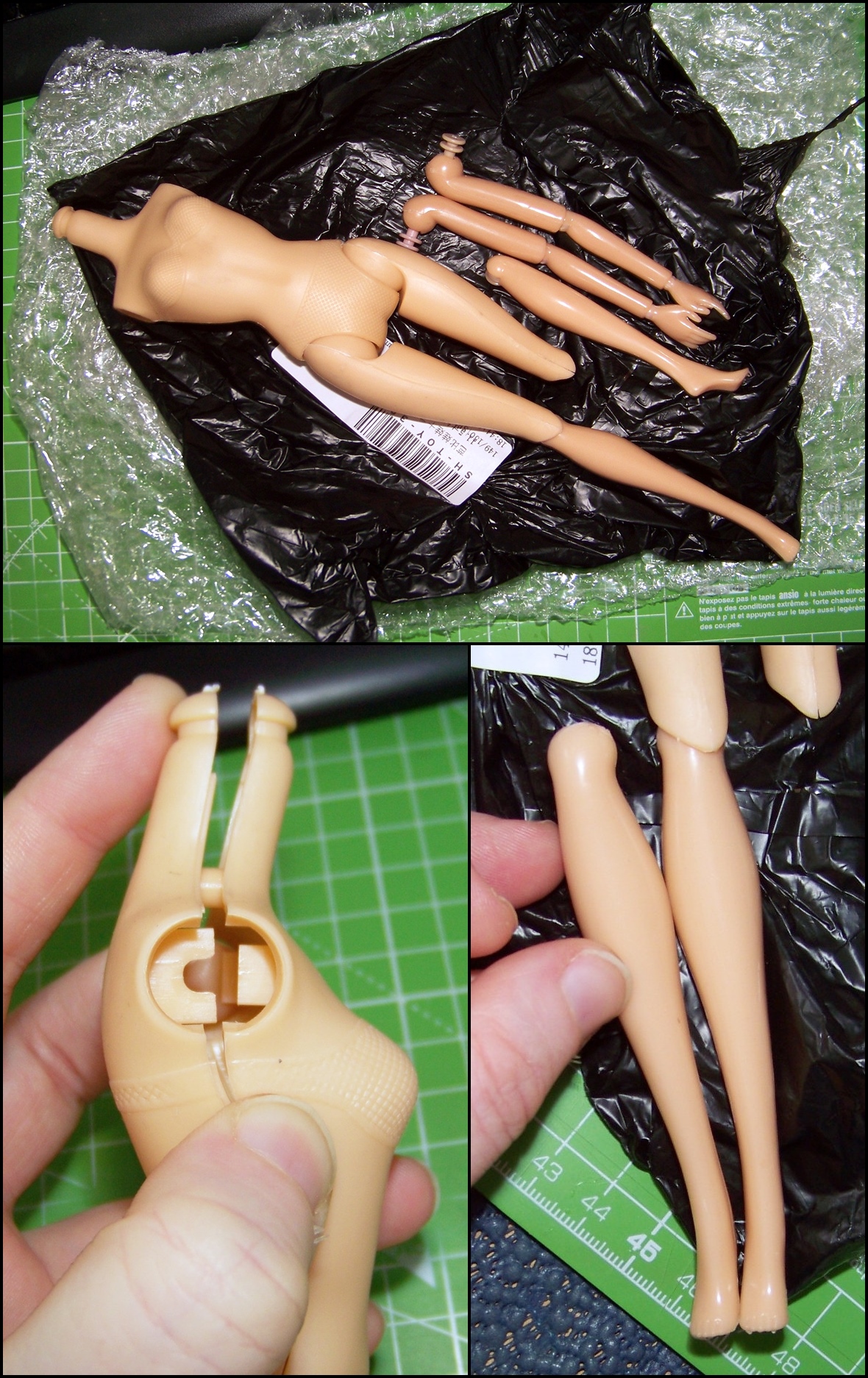 The flaws:


Body after seam removal and magic eraser, Body with Lelia head