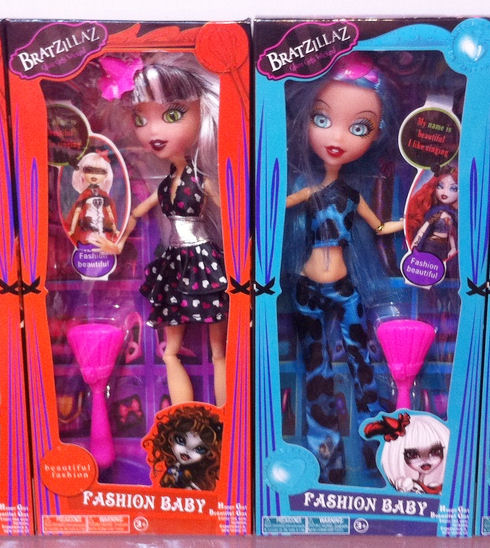 Fake bratzillaz from aliexpress. $6 each with free shipping.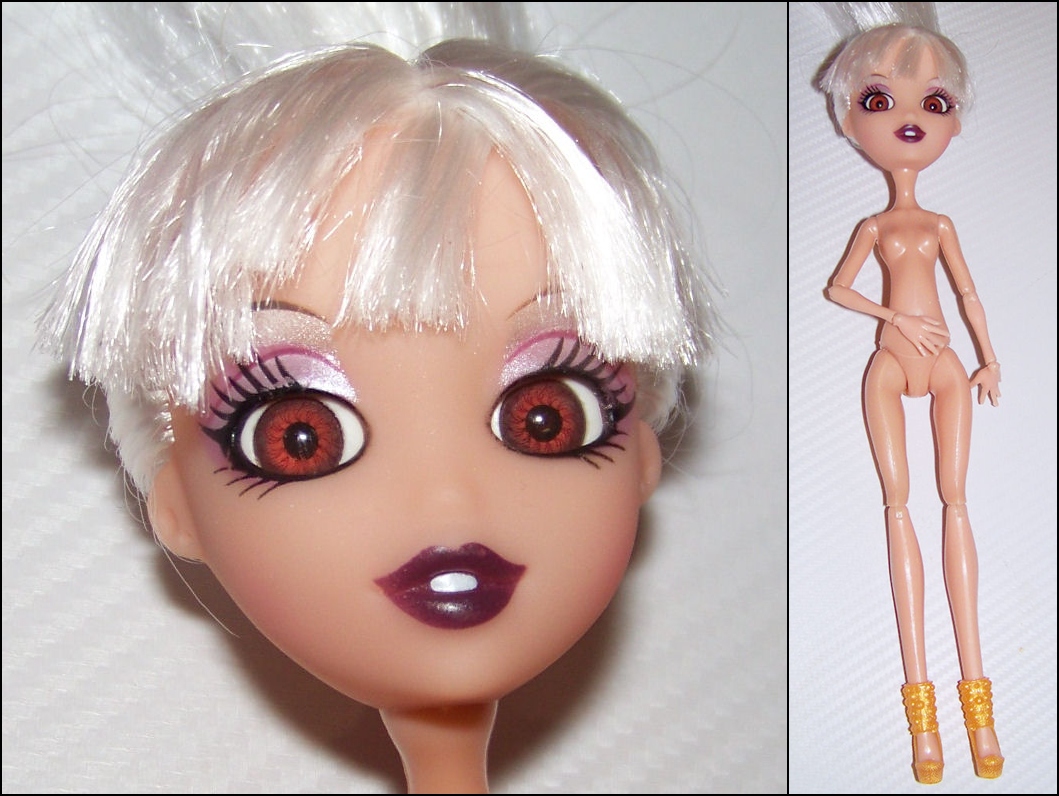 Jade with new brown eyes.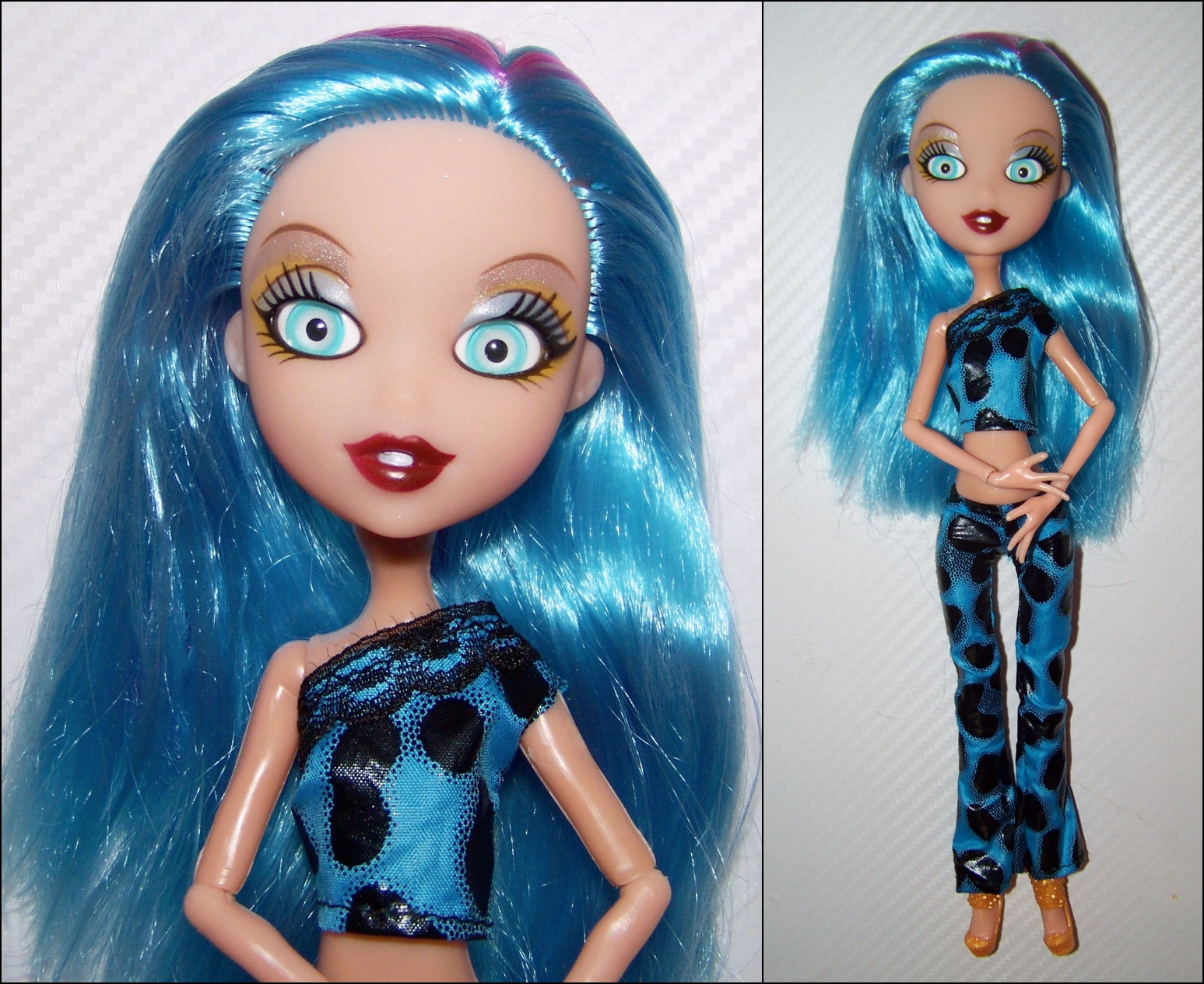 Meygana spelled "Meygarya" on the package with blue and pink hair.
I removed Meygana's hair as it started frizzing and was more sparsely rooted but I love the colour choice.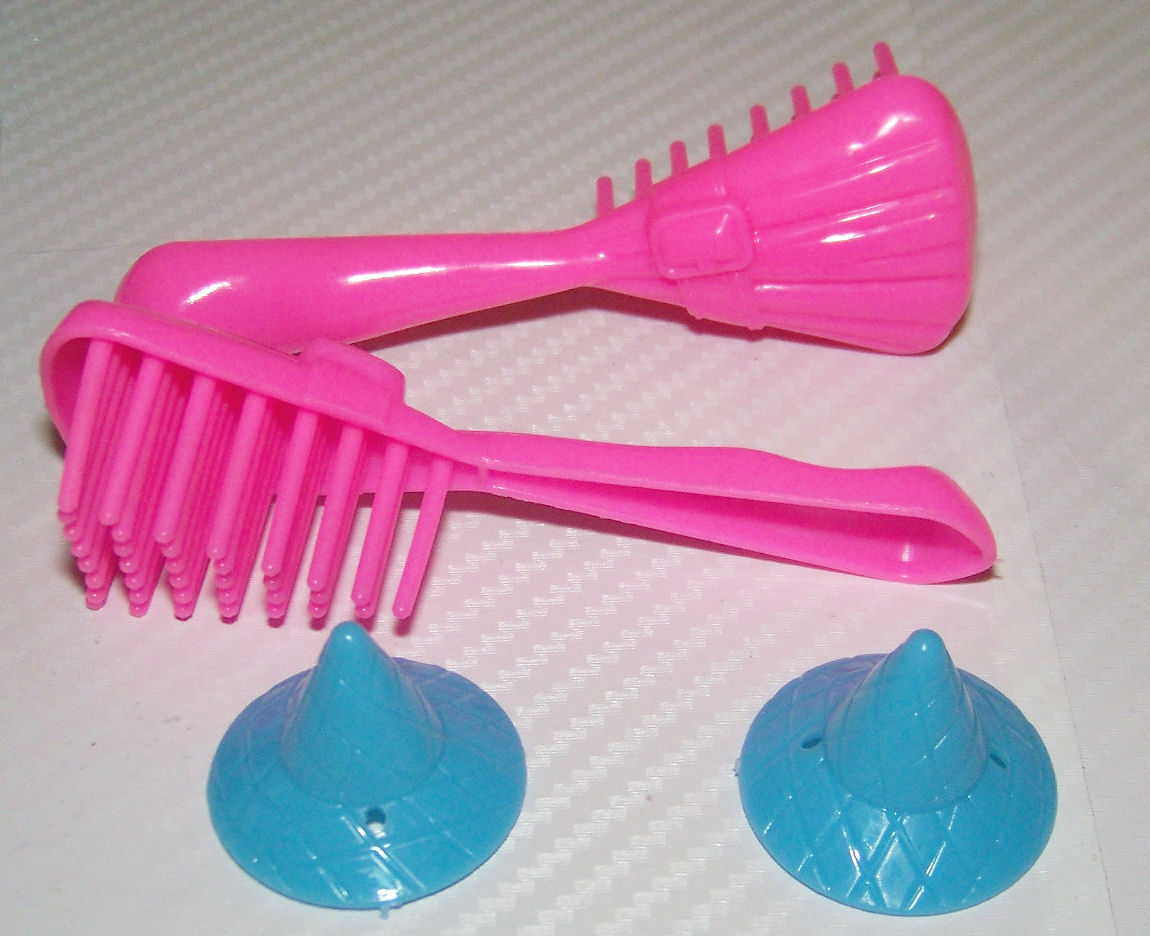 They come with a hot pink plastic broom brush, a blue plastic witch hat and gold shoes.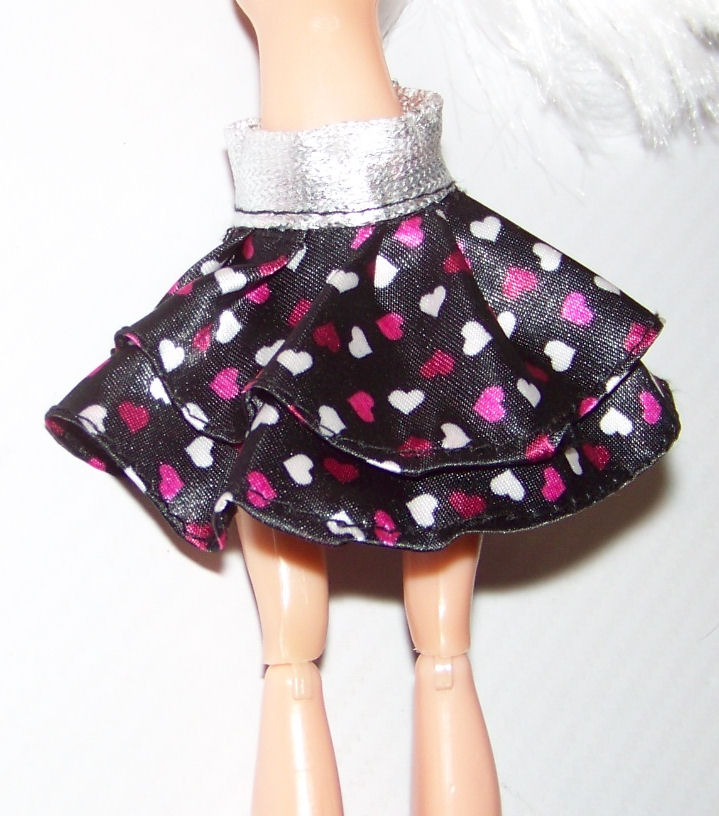 Jade's dress was too short but it makes a nice skirt with the top removed, Meygana's pleather top was too big but was easily refitted by gluing the velcro folded over itself at the back. The pleather trousers fit perfectly.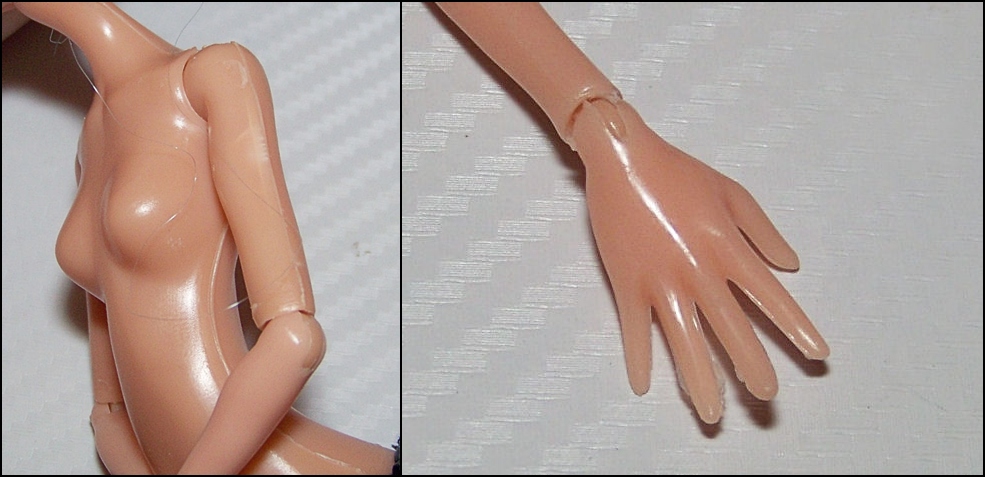 They have hard hollow plastic monster high recast bodies with visible seams, molding errors and plastic discolouration. They are caucasian flesh tone coloured.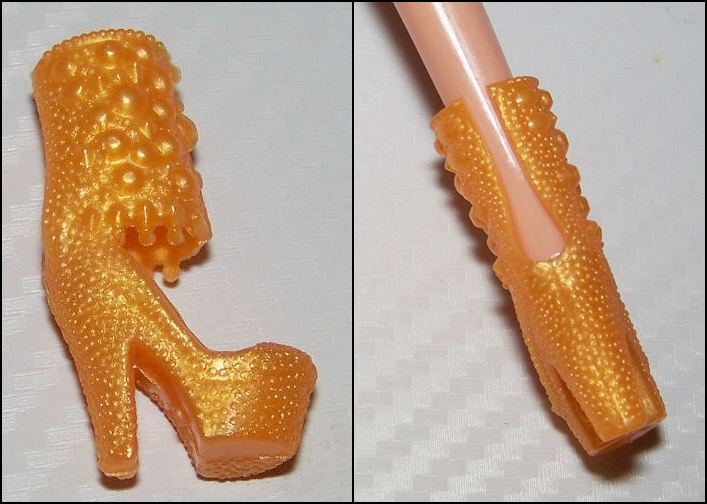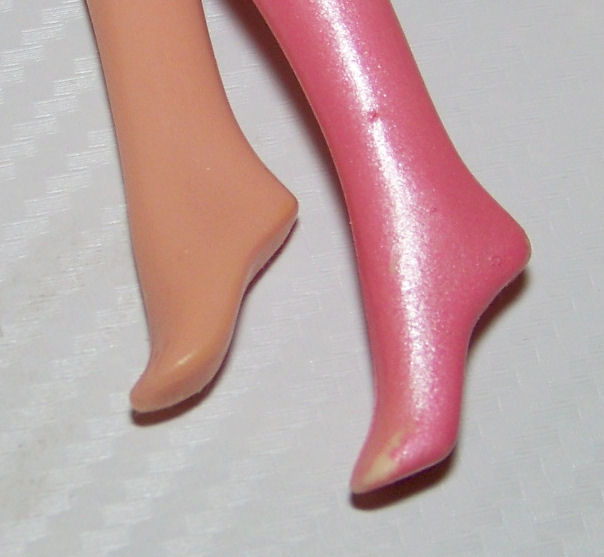 The feet are Skipper/High School Musical sized.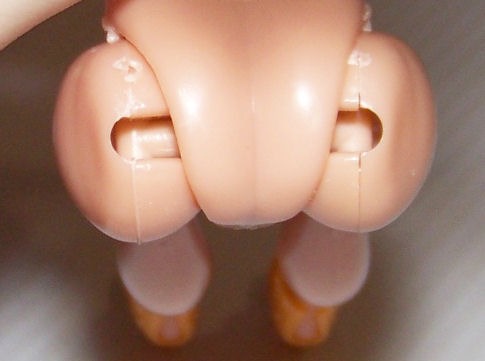 The hip joint is a peg not elastic, the joints are fragile but offer the same poseability as a monster high.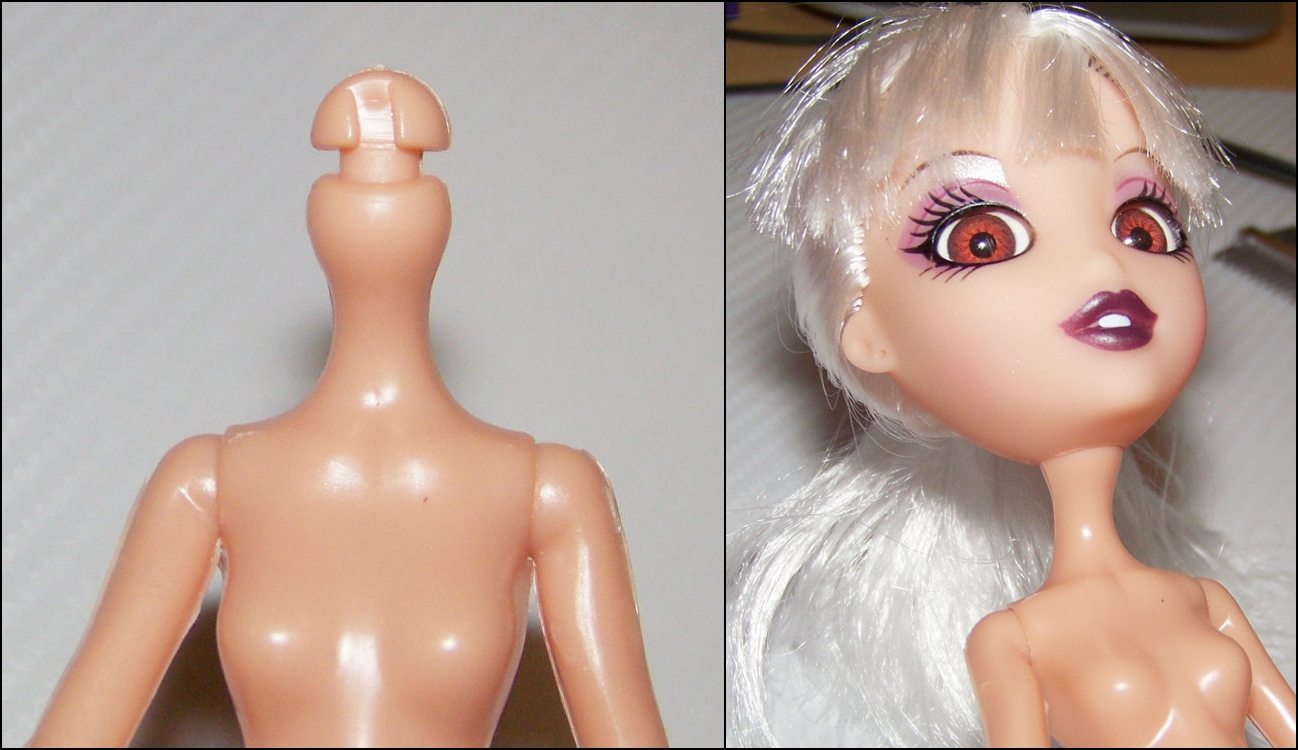 The neck knob is solid so head movement is restricted to side to side.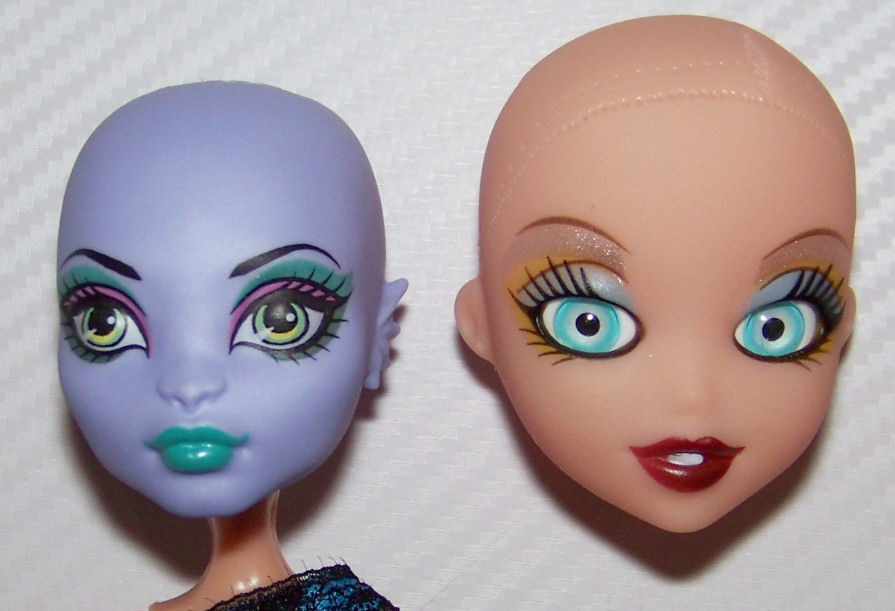 The neck doesn't seem really suited to the fakezilla head, that long neck seems better with a monster head.
Head pops off easily, just gently pull.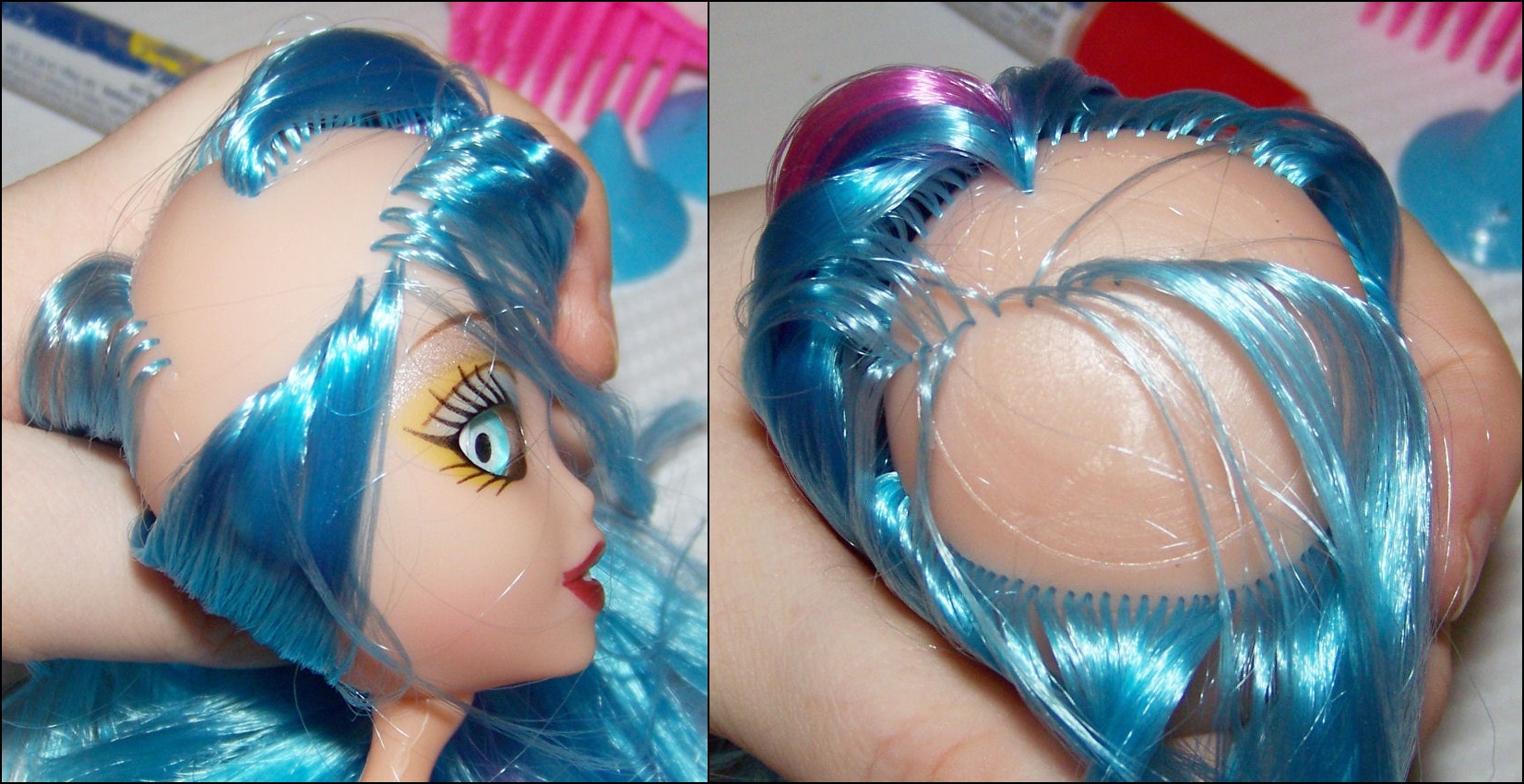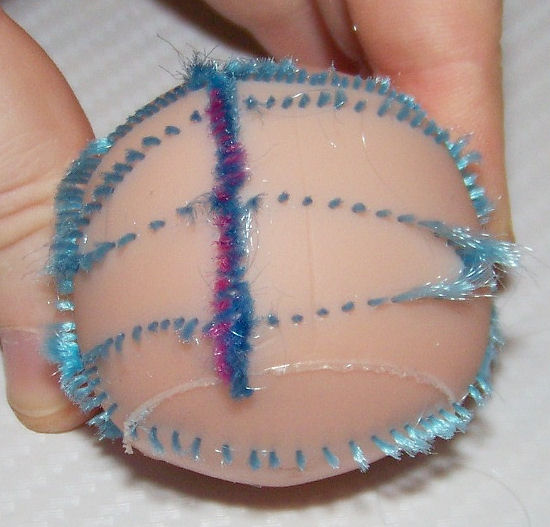 They are rooted with cheap nylon (frizzes when brushed same as the official bratzillaz made with nylon) in a thin pattern.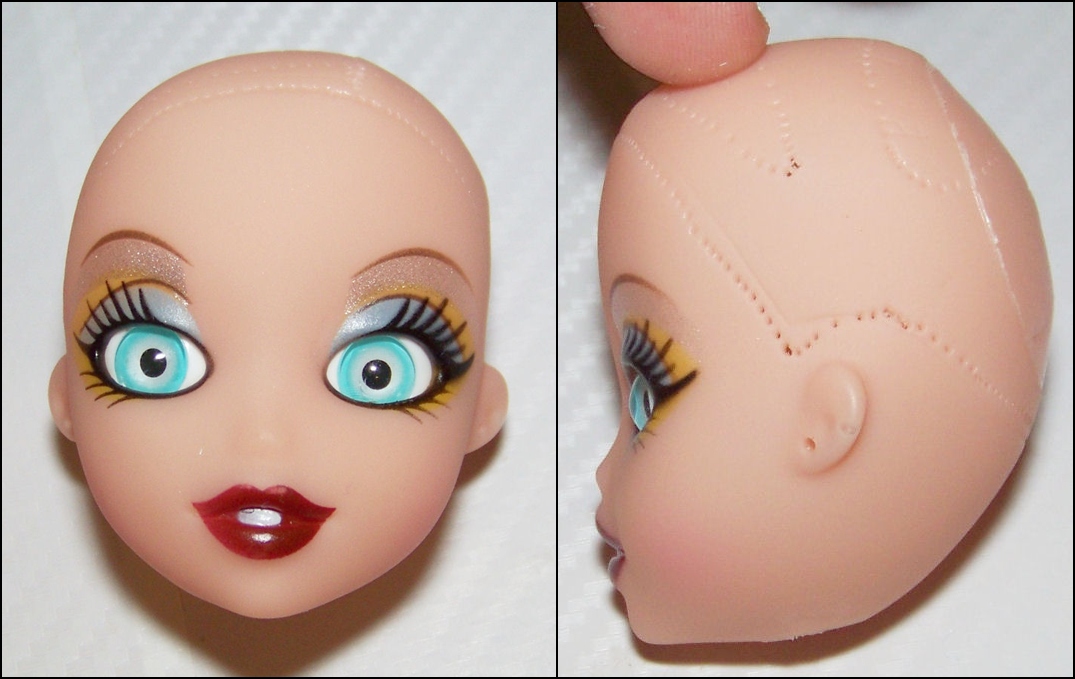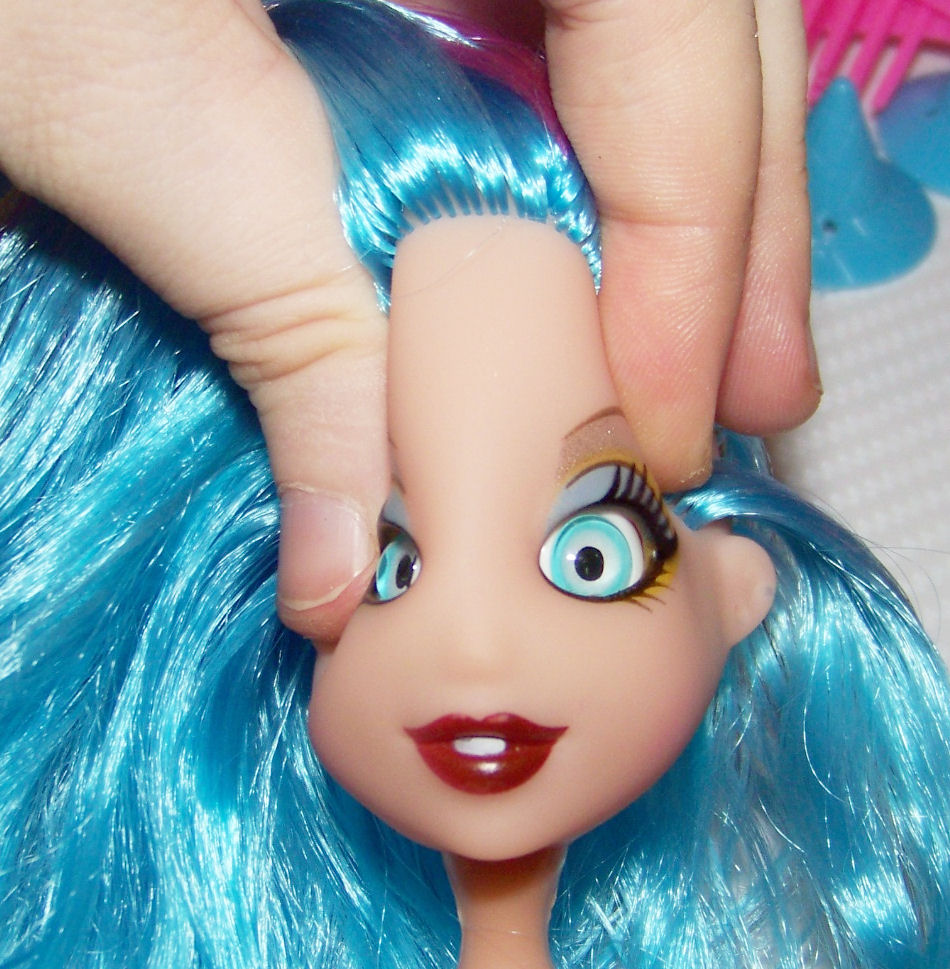 The head is soft vinyl unlike bratzillaz which are fairly hard. They will be easy to reroot.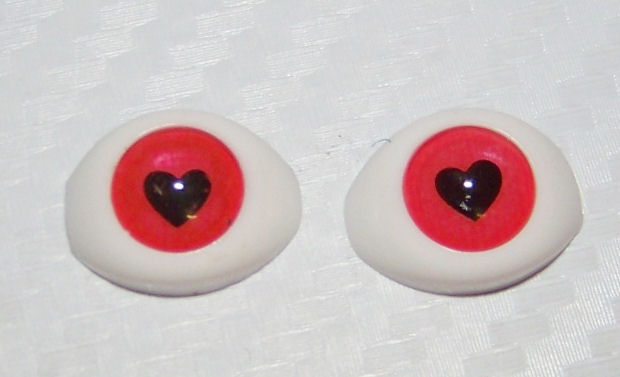 The eye sockets use the same pocket system as Bratzillaz and the eyes are interchangable.
The eyes are easy to move around inside the eye sockets so they can glance sideways or straight ahead.
I swapped out Jade's eyes for brown 10mm glass eyes before doing this tutorial.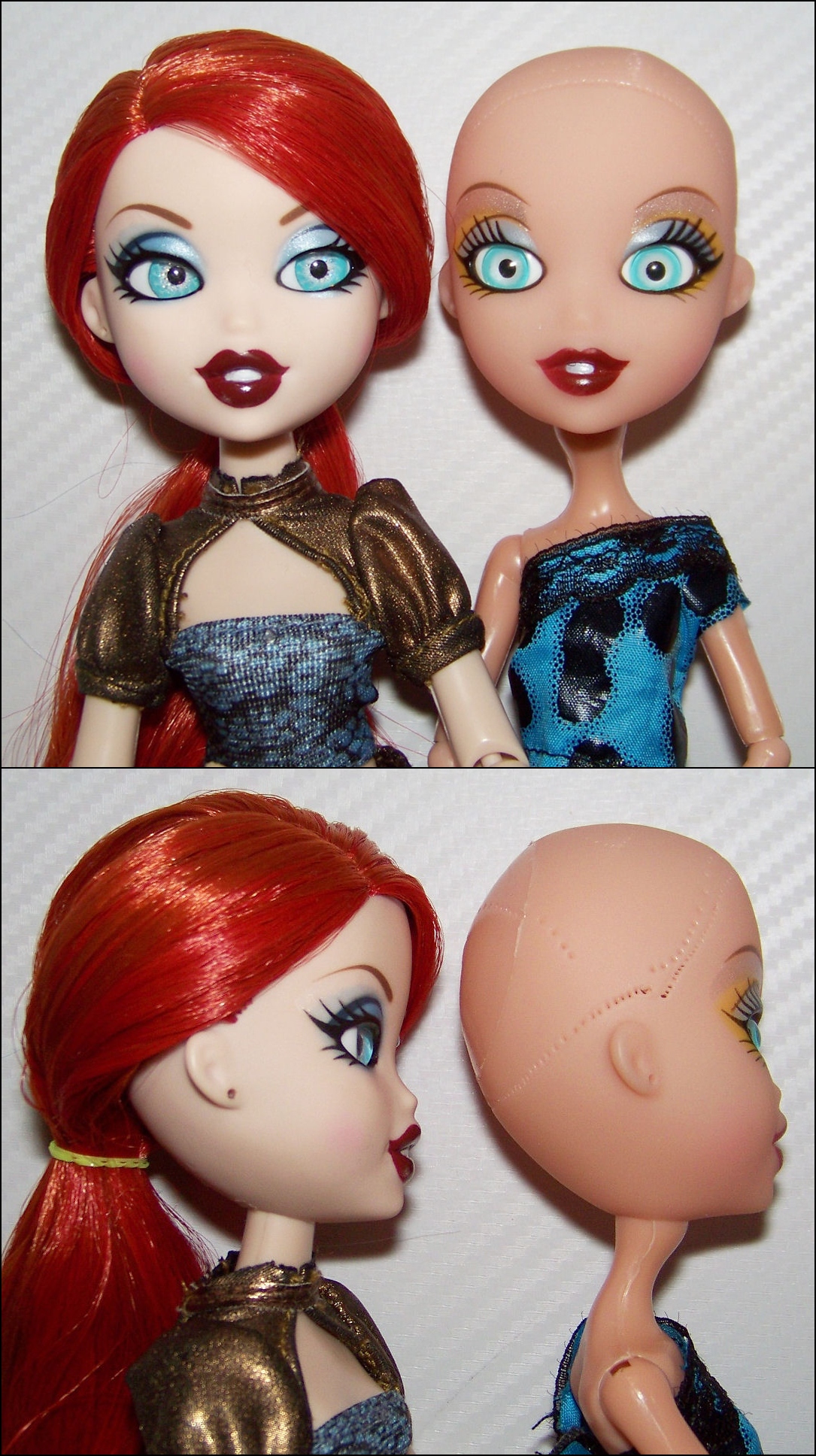 The face is flatter than a bratzillaz but shares that odd sort of bean shape similar to blythe heads seen sideways.
I bought these girls because I needed a cheap monster high body for dress making and the cute bratzillaz heads were a bonus. I think Jade will get a white yarn reroot or a white mohair wig as it suits her, likewise I'd like to reroot or wig Meygana in blue and paint over the yellow eyeshadow in a more blue tone.