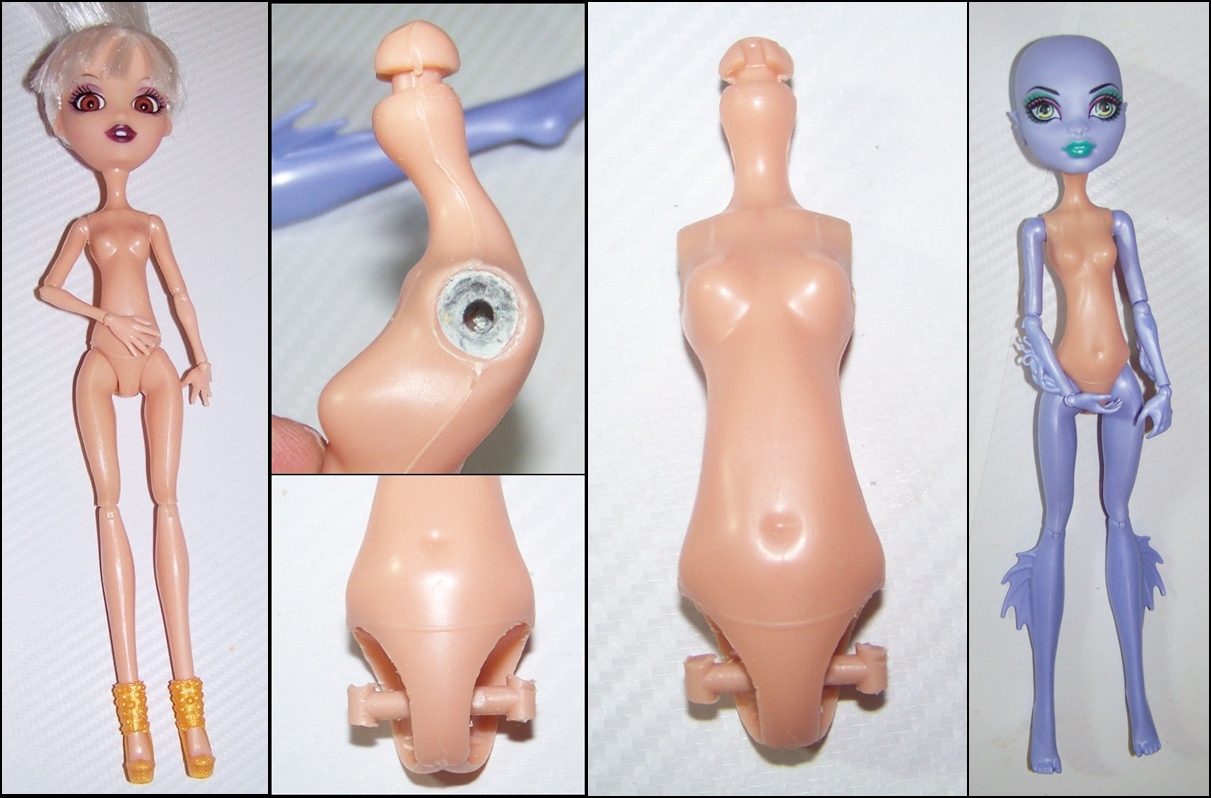 Use wire cutters, a hacksaw and pliers to hack off the arms and legs from a clonezilla body
Saw down the hip attachment pegs to match the C.A.M. hole size.
 Use epoxy putty to fill in the shoulder holes and mould them to match the arm sockets by carefully putting the arm attachments in then pulling them out before it dries.
 Let the epoxy cure overnight. Insert the arms and click the legs on the little peg bits.
Your doll will have almost as much movement as a CAM (can't do the horizontal splits but can get half way).

Ta da! Zhaan has a working body!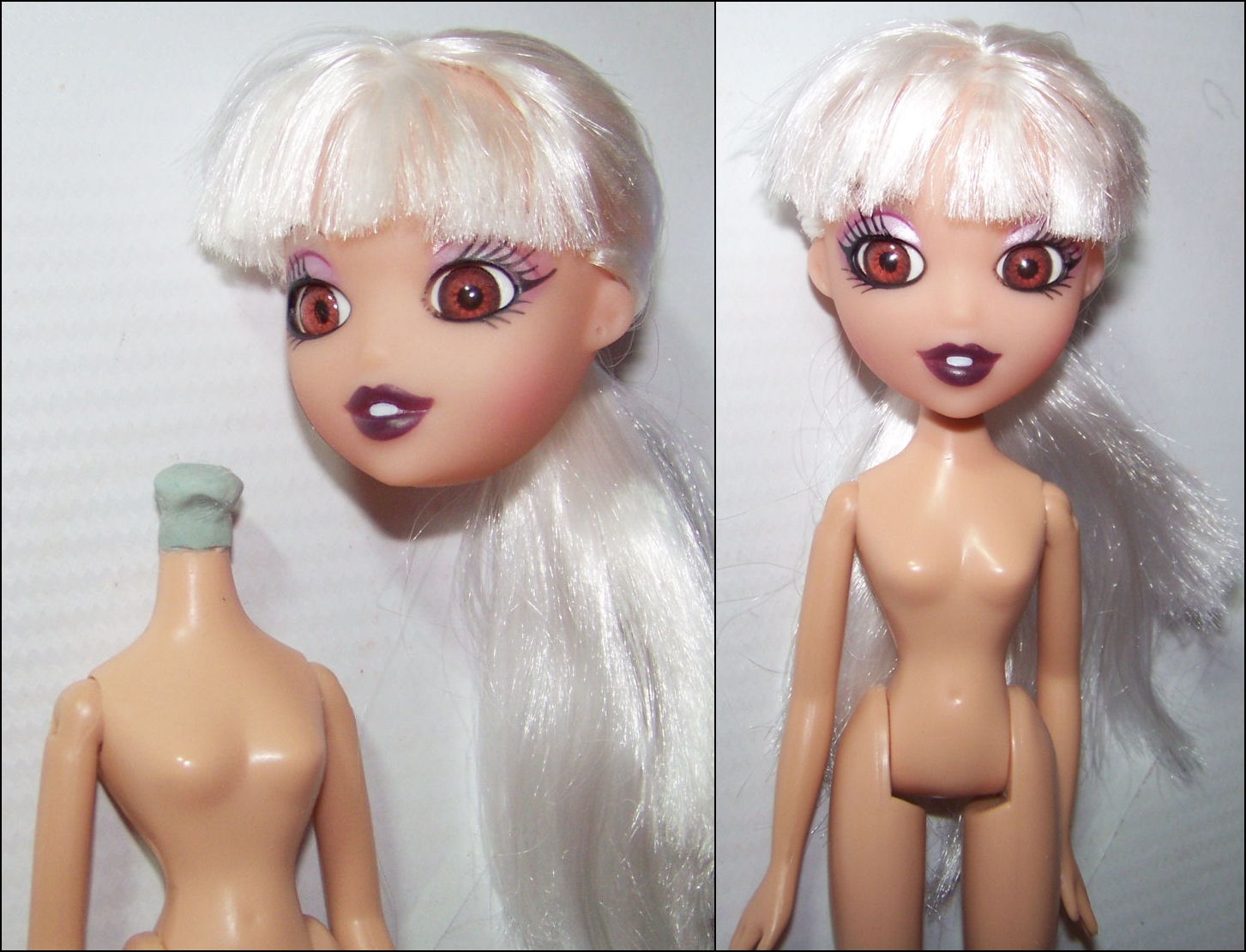 Jadora the clonezilla got a Bratz body with a messing neckpeg.
Epoxy fixes don't work with the hard vinyl of Bratz/Bratzilla heads because moving the head will crack the epoxy but clones and dolls with soft vinyl can use epoxy neck knobs proving you don't need much head mobility. The best option is to use a head anchor from a donor doll and epoxy it into the neck hole as they are more flexible and allow up and down head movement. In Jadora's case the body was too damaged to take a neck peg.