The hair required quite a bit of work, I seperated out the pieces and worked on them one by one.
Illiana's tinsel was removed with a seam ripper then pushed into the holes with a pin.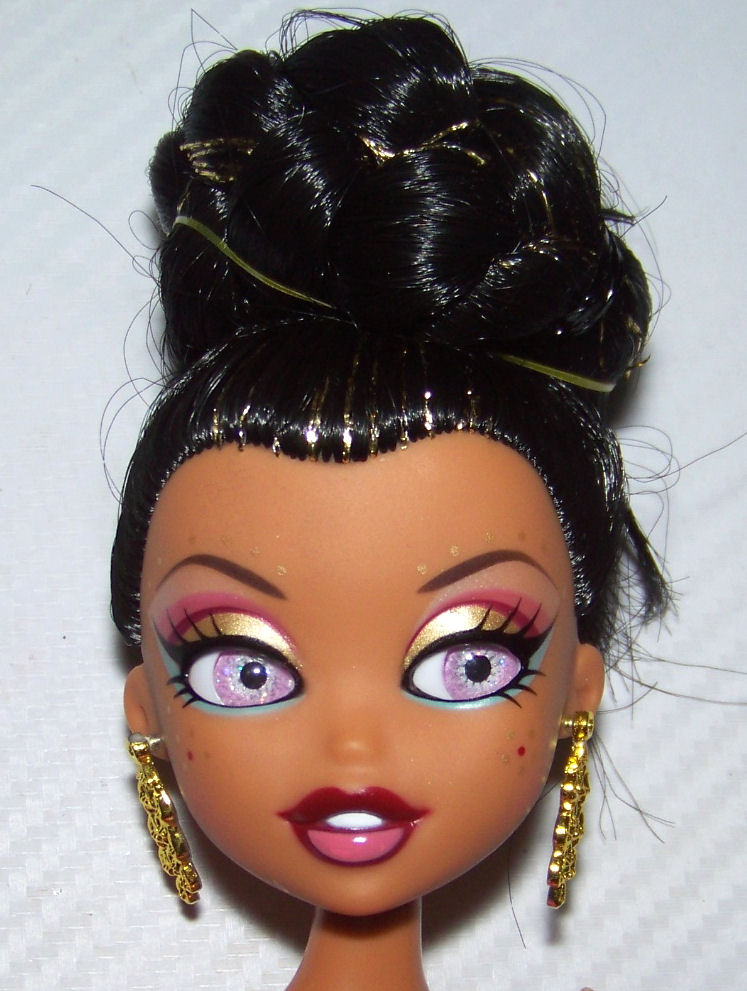 Her silk shorts were fraying and torn so I unpicked it and turned it into a bubble skirt.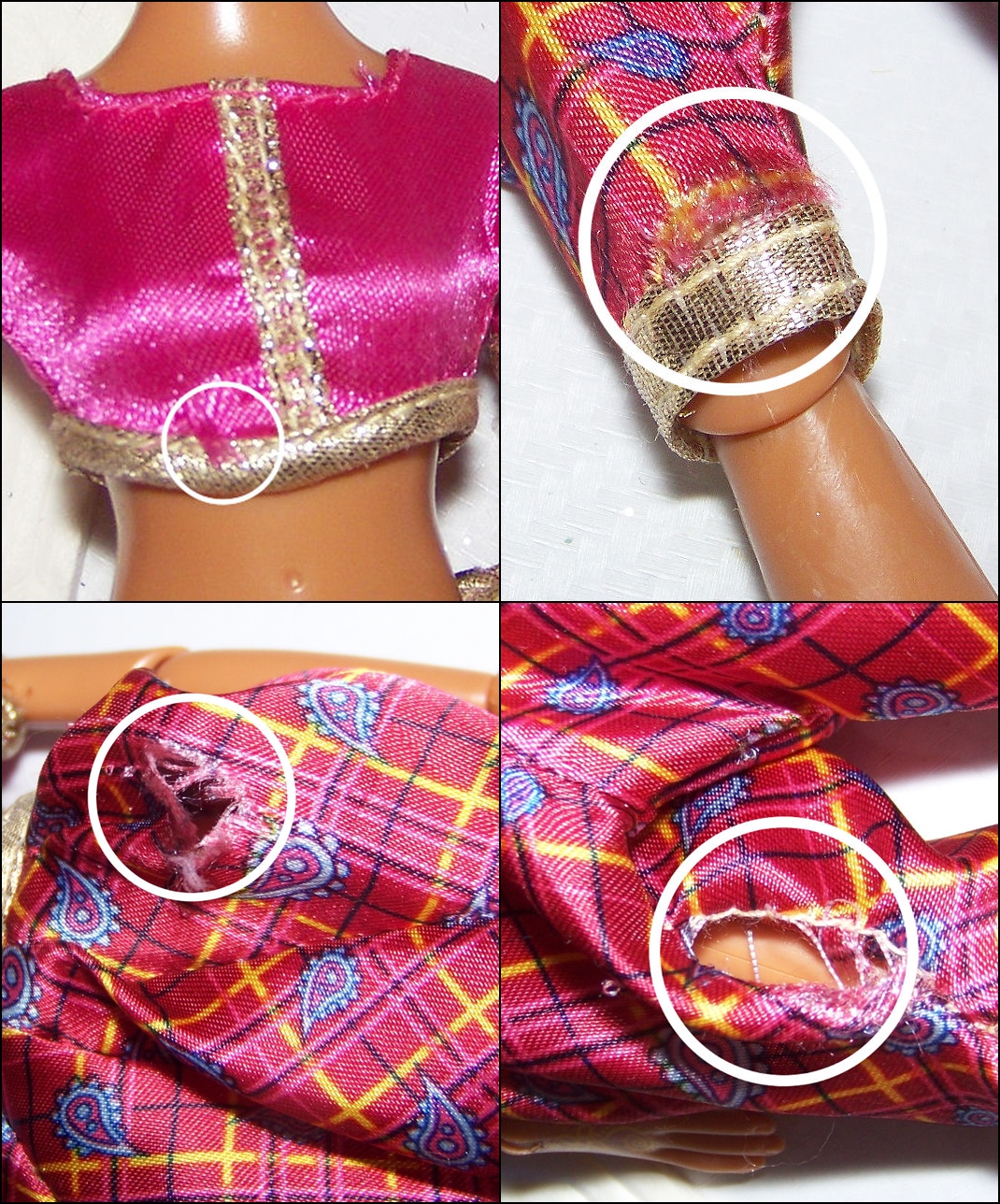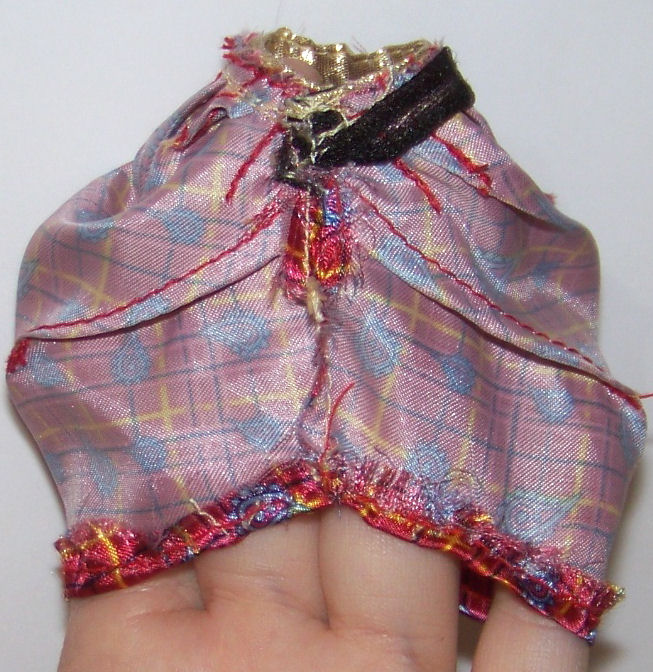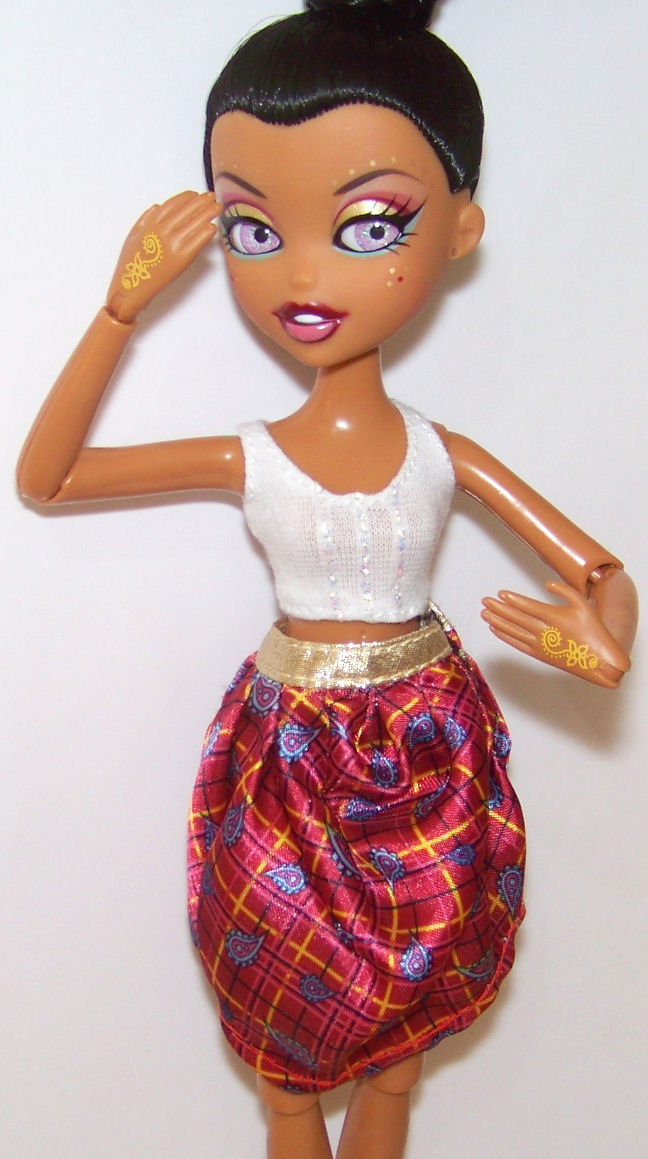 I cut the lace off Carolina's dress. I then turned the dress inside out to remove the messy bustle (it's the top seam above the hips, use the seam ripper very carefully).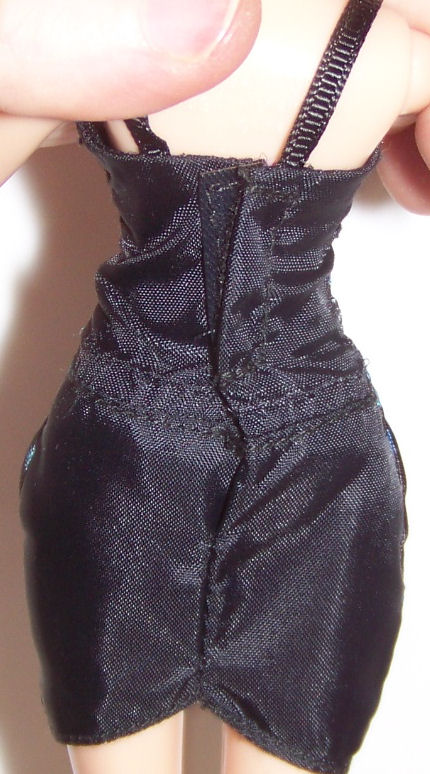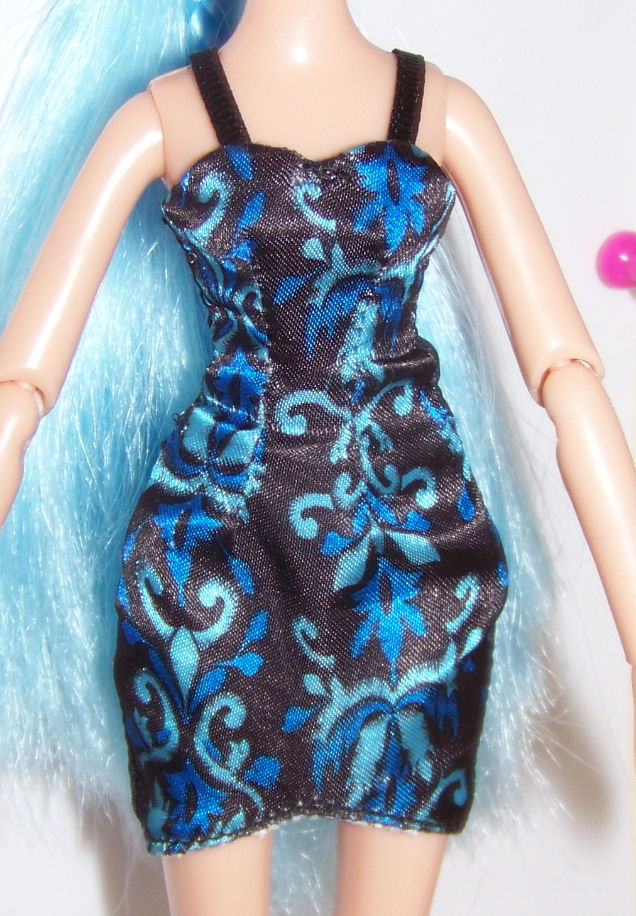 The bustle was then sewn together where it was split for the dress and given quick stiches to turn it into a bolero/cape.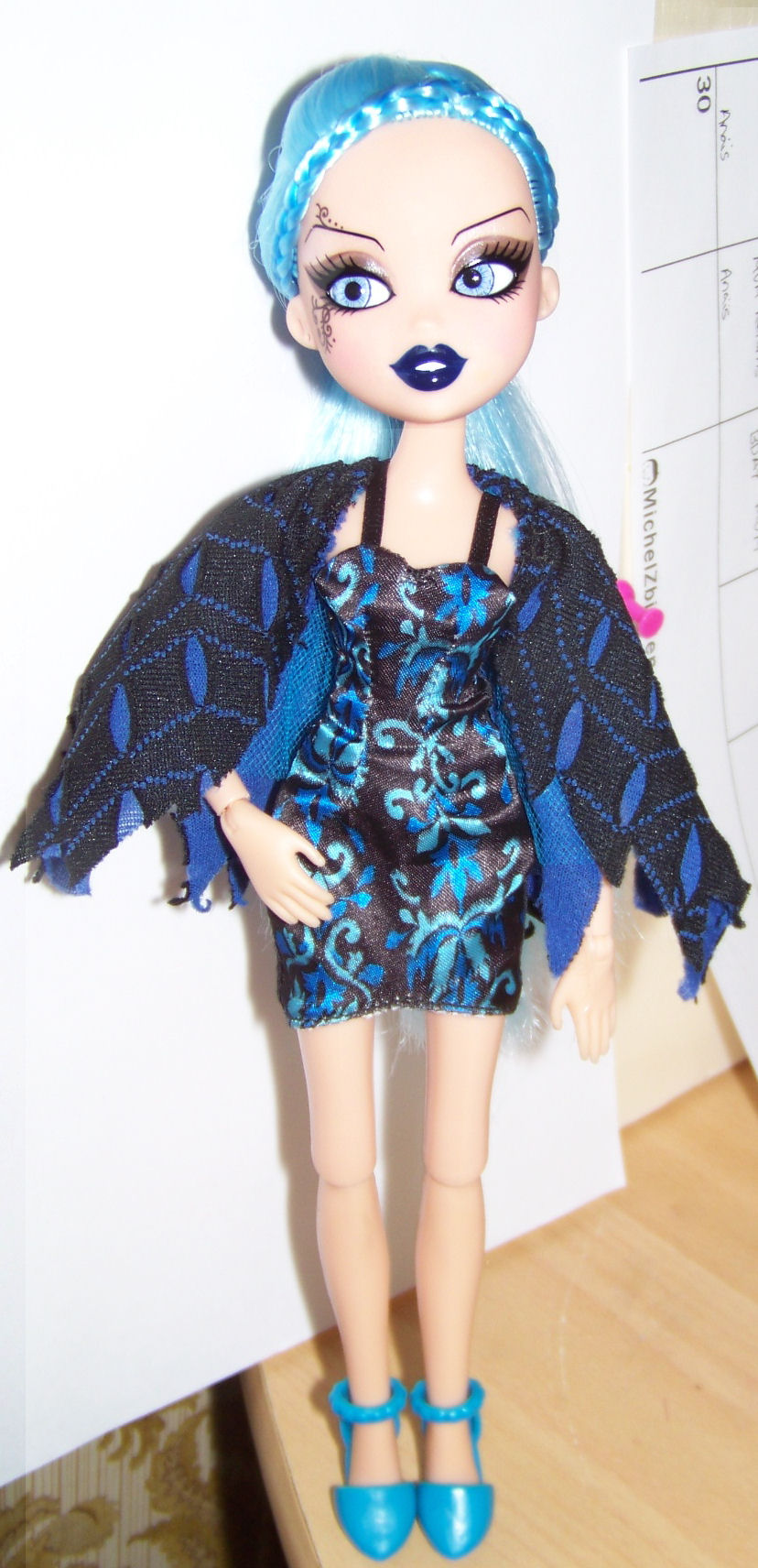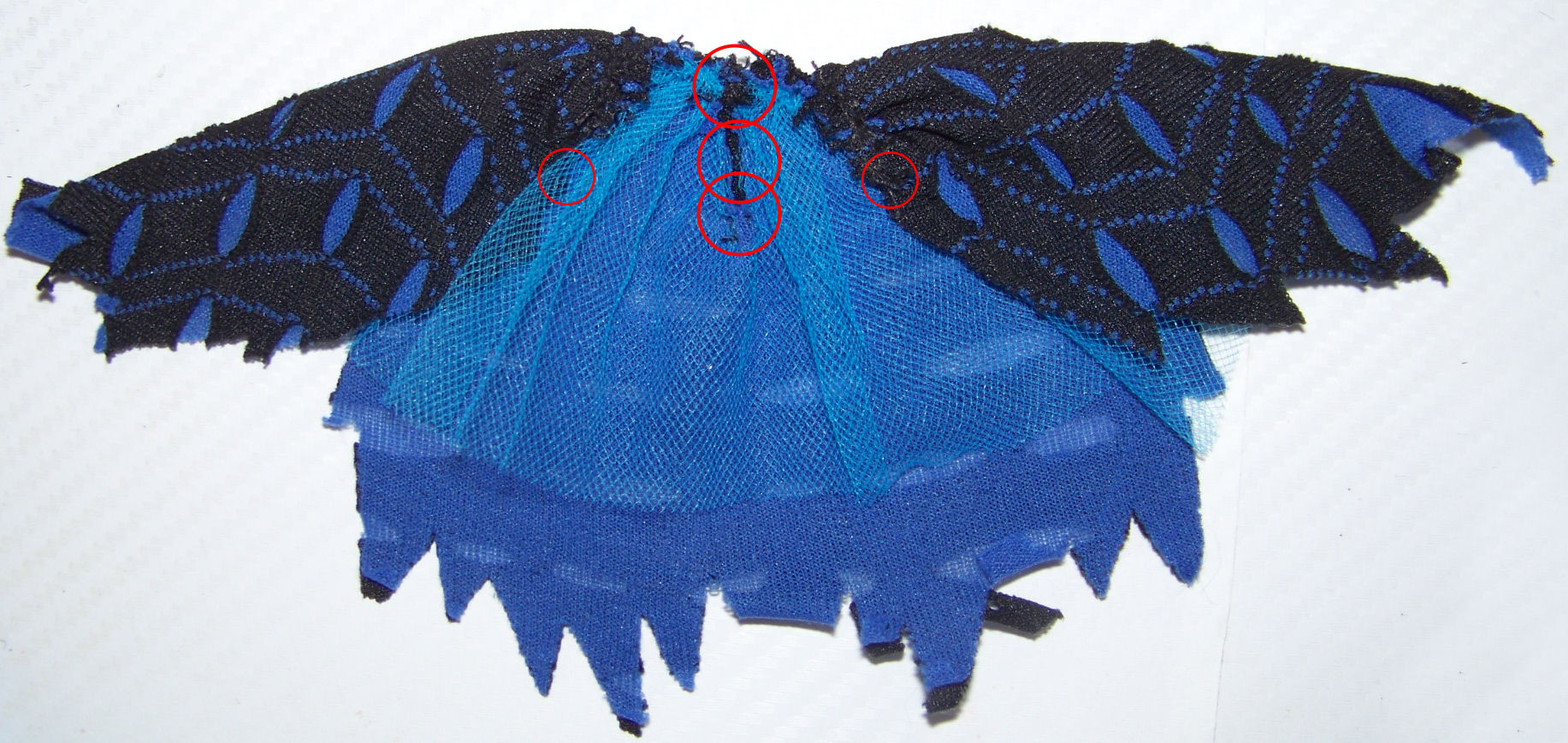 The lace and tulle cape was taken apart, again with the seam ripper, and turned into a hair tie or a scarf.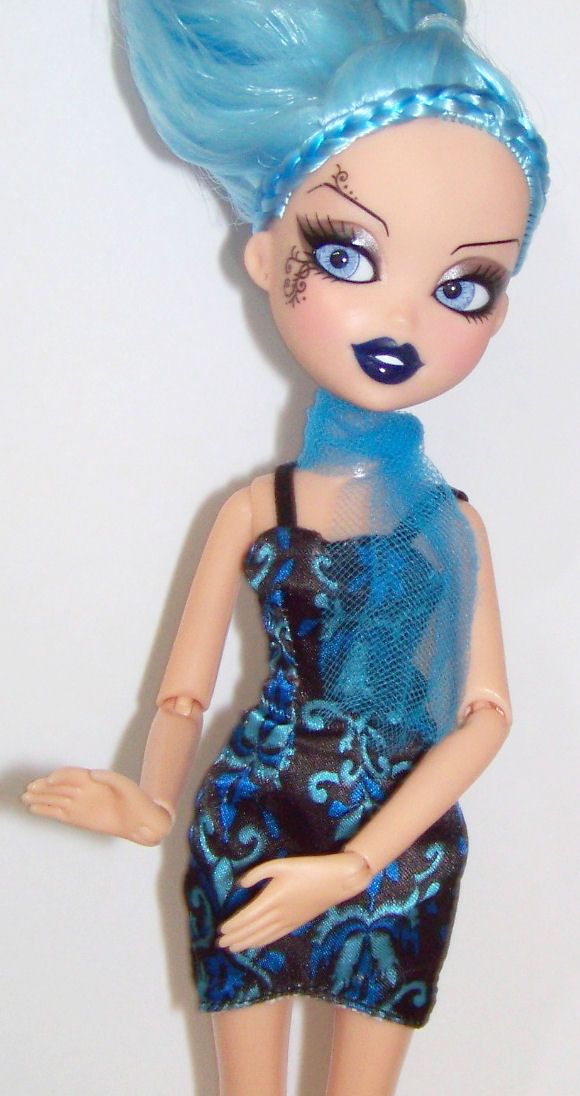 I decided to change the hard side glancing eyes, it's limiting for photos even though they are beautiful: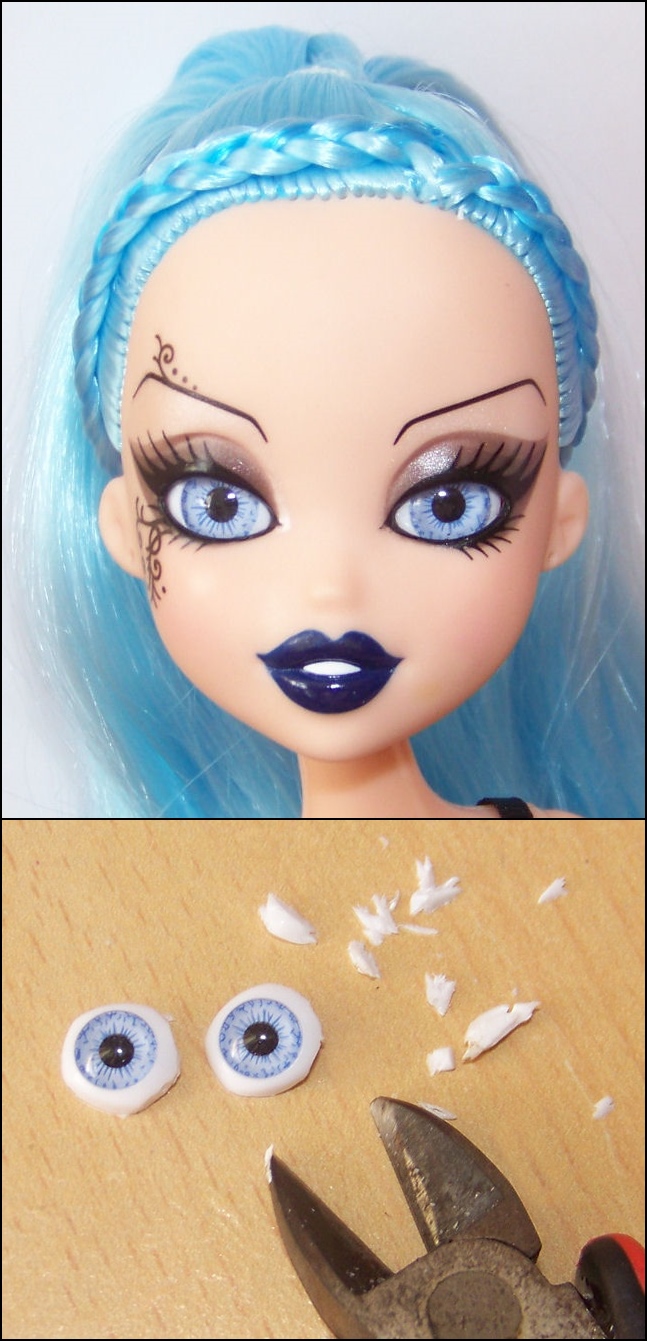 Use wire cutters or a knife to chop/shave off the large white sides of the eye (they take up almost 40% of the eye chip) and shave/sand off the little pegs for the eyesockets. I pushed tiny bits of tissue paper into the eye sockets when the eyes moved around too much to one side (from the empty space).
I find that they don't quite reflect the light properly because the eyechips are angled, the plastic is thicker in certain areas. If I can ever be bothered, I'll pop them out and sand the back some more.
Notes:
1/ I scratched the eyeball by accident but removed the scratch by using the roughest grit on a nail buffer block then wet+the finest grit on the block.
2/ When removing the eyes, it pulls on the plastic and makes little lines in the eyeliner: keep some acrylic black paint on hand and a very thin needle or tweezer tip to apply the black again.