From aliexpress: 'spider monster doll' (no box or fitting clothes) 1905328394 – $9 including shipping. Also available on €bay at $18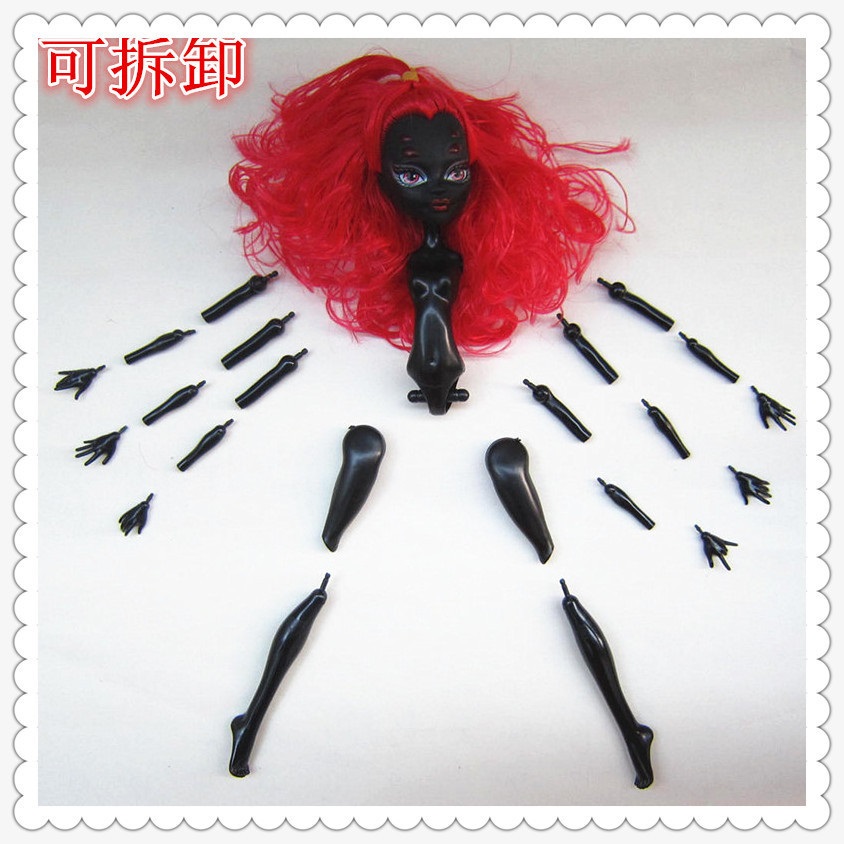 Her body is well made: hard plastic with vinyl lower arms and legs (some marbling in the leg vinyl, some extra flash plastic nubs at her hip joints -shaved off). The arms and legs are flexible but not too loose. Her neck is a solid CAM style knob.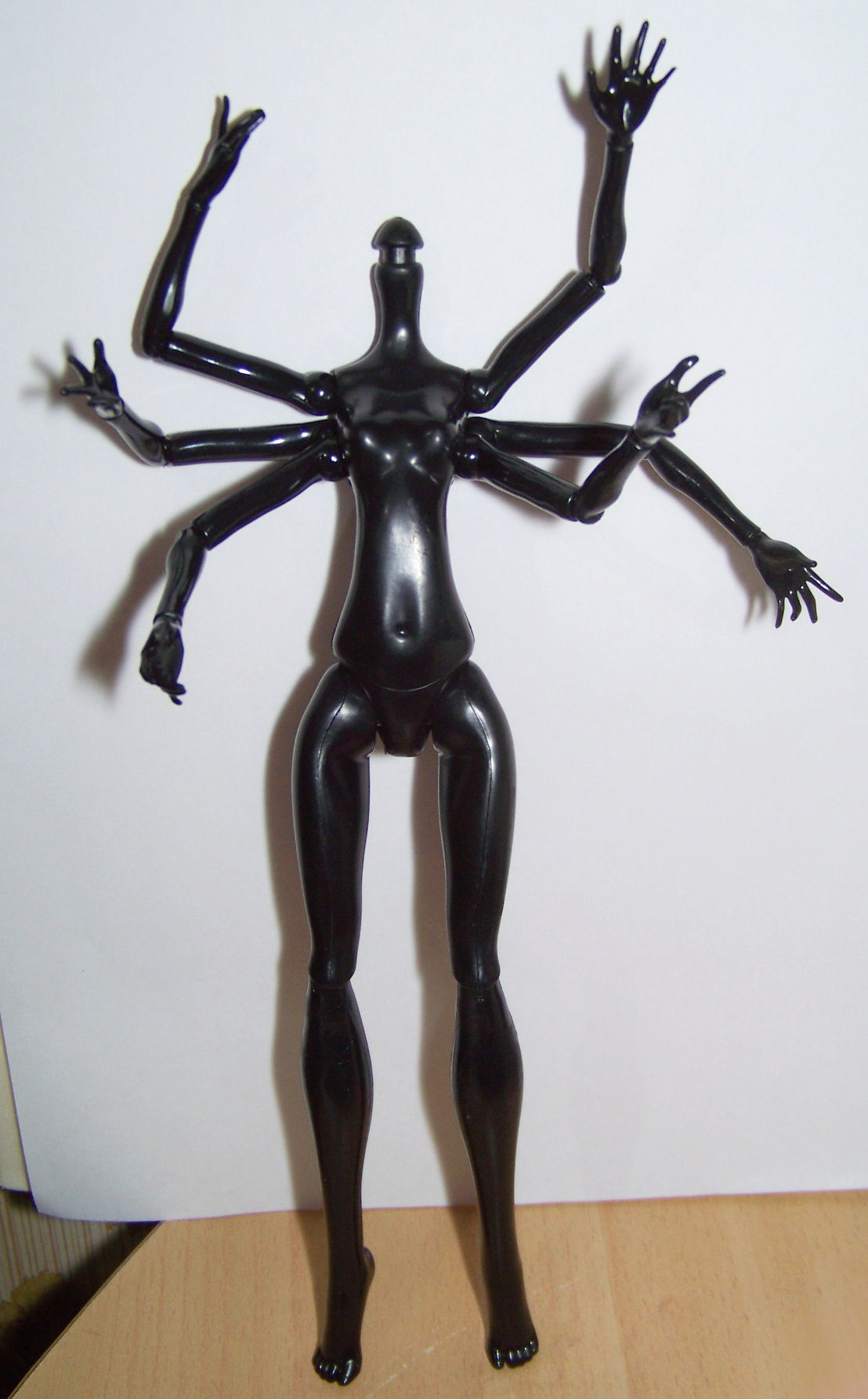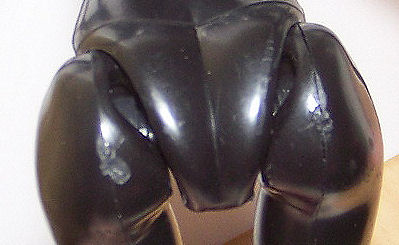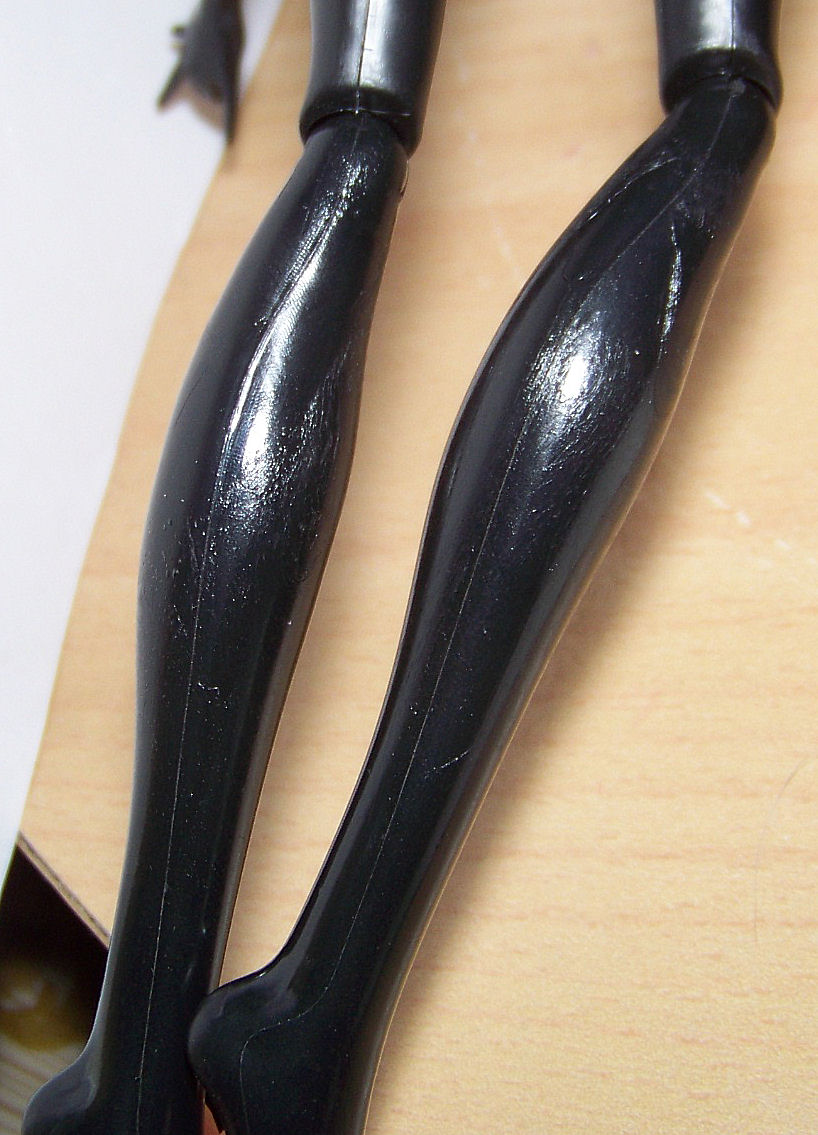 The hair was horrid thick nylon, sparsely rooted. I decided to flock her hair and have her wear wigs if needed because I love this natural look! The white bits you can see on her scalp are where I filled the front row of holes with resin glue to avoid tearing.
The head is the least solid part, it's thinner than standard monster high heads and the paint is slightly faded. Mine had a huge 5mm empty bubble in the tip of her nose that I rebuilt with resin glue and painted black and a second 1mm bubble in her lips (repainted over with matte red).
The plastic had shiny parts at her eyebrow area and her chin that I sanded with medium grit with a nail buffer block.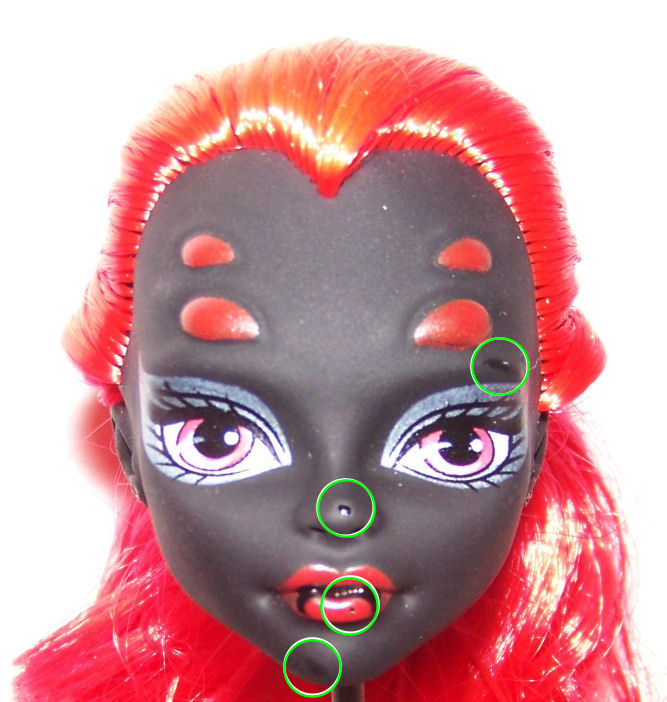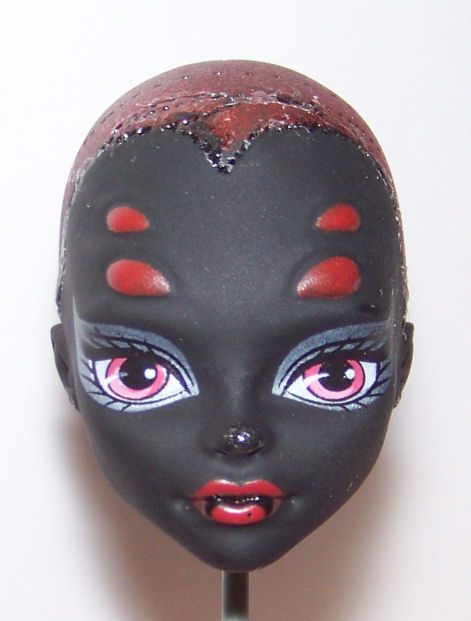 She's wearing leggings cut out and resewn from a Moxie dress and a Monster High dress hastily given new arm seams to fit those triple arms.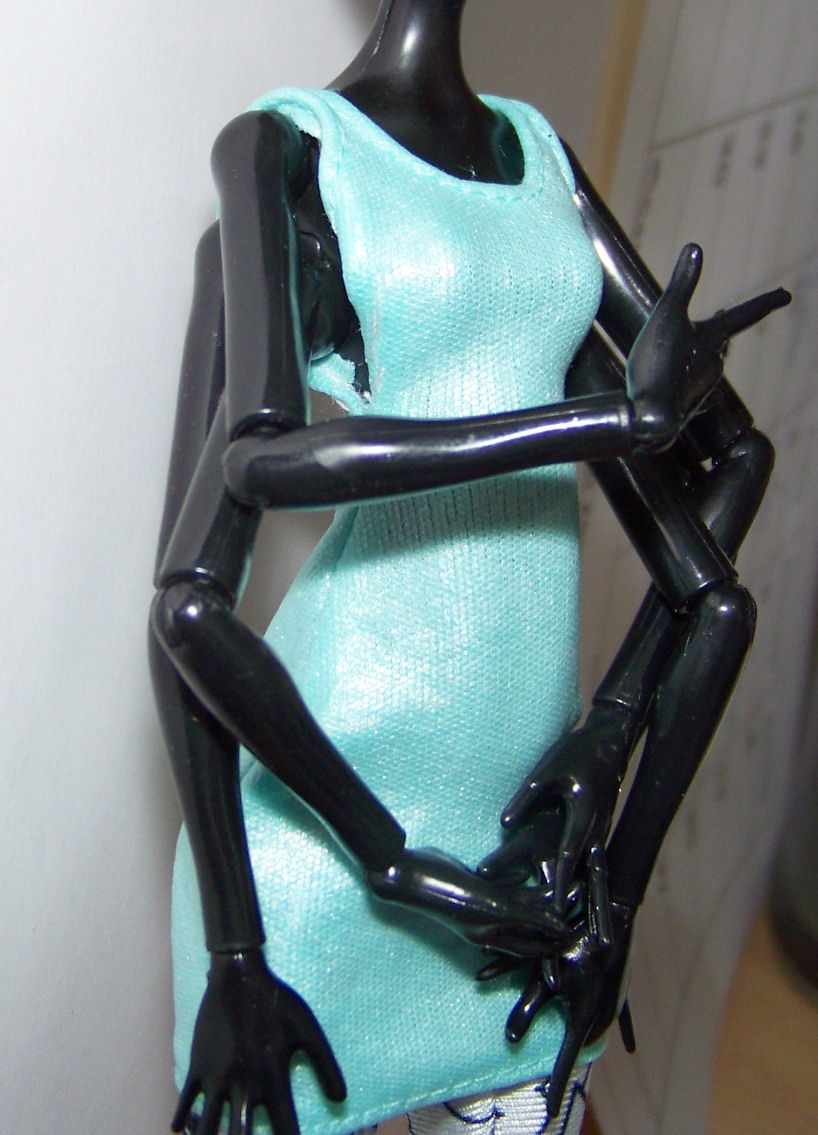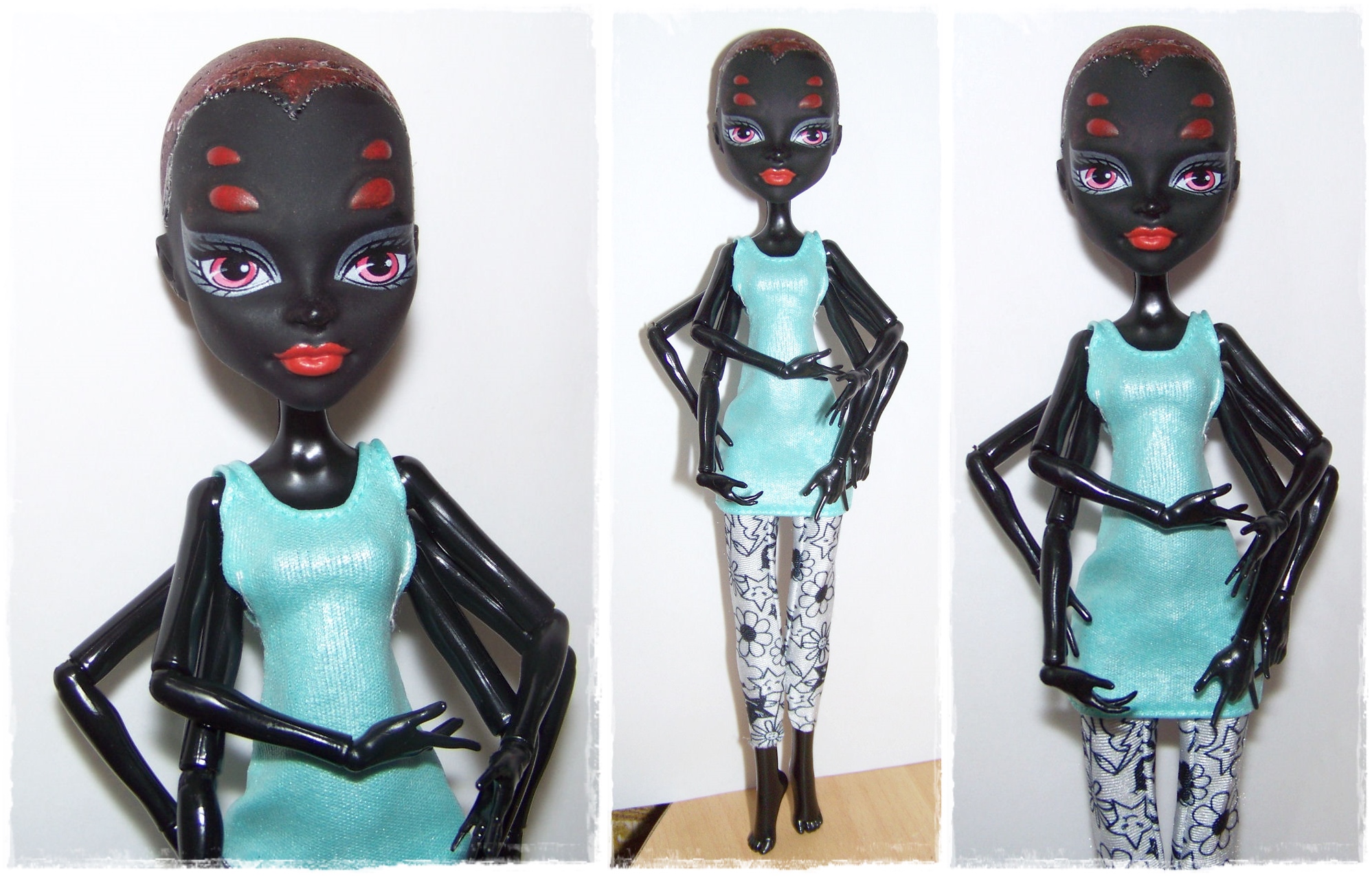 I flocked Grace using finely chopped up wool (seperated into strands first to keep the pieces as fine as possible).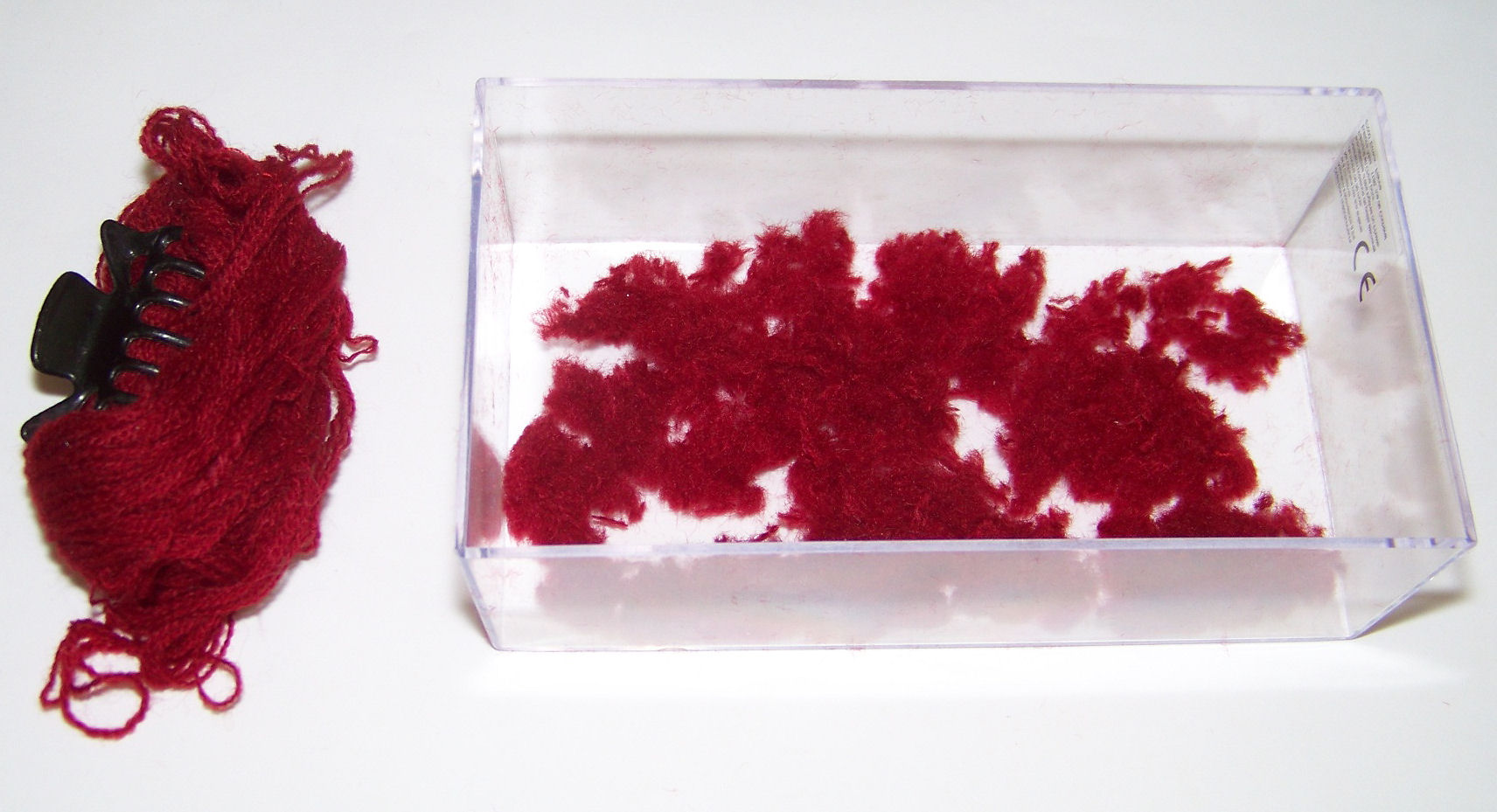 I find hobby flock to be too fine for realism and chopped up hair or ribbon works better for the eurasian hair types, type 4 curls are more fluffy.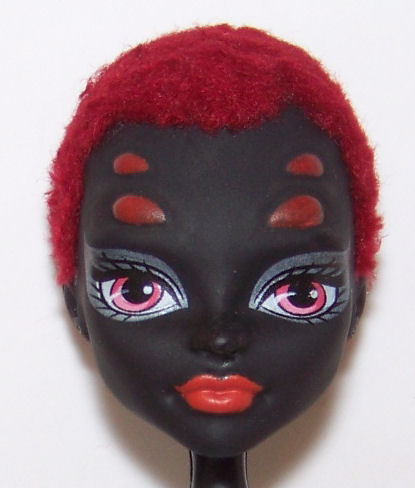 I just LOVED the spider doll concept from the very start but knew I'd probably never be able to purchase a Wydowna, even when they release her "I ? fashion" playline doll, I'd be looking at $60+ to import her. This doll is a body recast and approximate head (the original has higher cheekbones, a pointier nose and chin) but I don't feel bad paying the factory workers directly since Mattel pays them so terribly for the legit dolls whilst making a huge profit.
corporate.mattel.com/about-us/PTMI-AuditSummary2010.pdf
If you decide to get one yourself, be aware that she may require several hours of work to tidy up the plastic, touch ups to the paint and tame the hair.
Another well done review: www.squidoo.com/fake-monster-high-wydowna-spider-doll