I bought Pippa (grey, currently bald) and Mila (blue, gorgeous nylon hair) Midnight Magic dolls by Lovely Patsy via a lovely user on Dollymarket.com, they came from the Family Dollar store and cost $5 each (+ postage).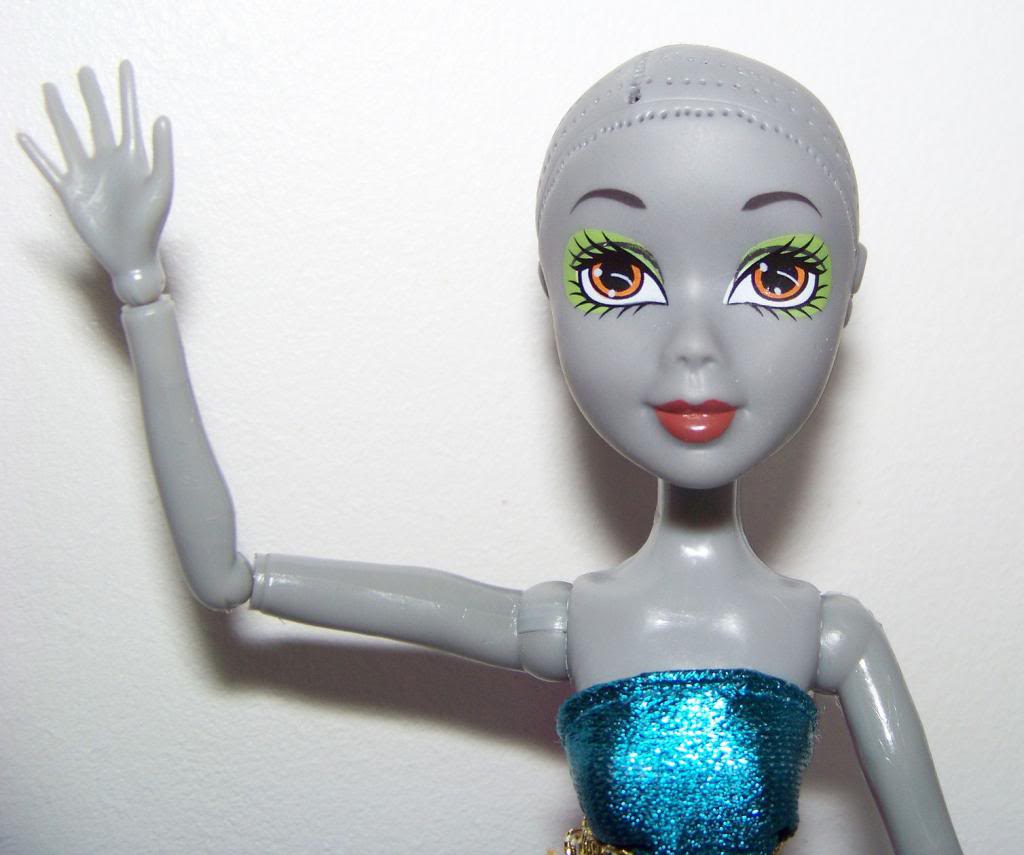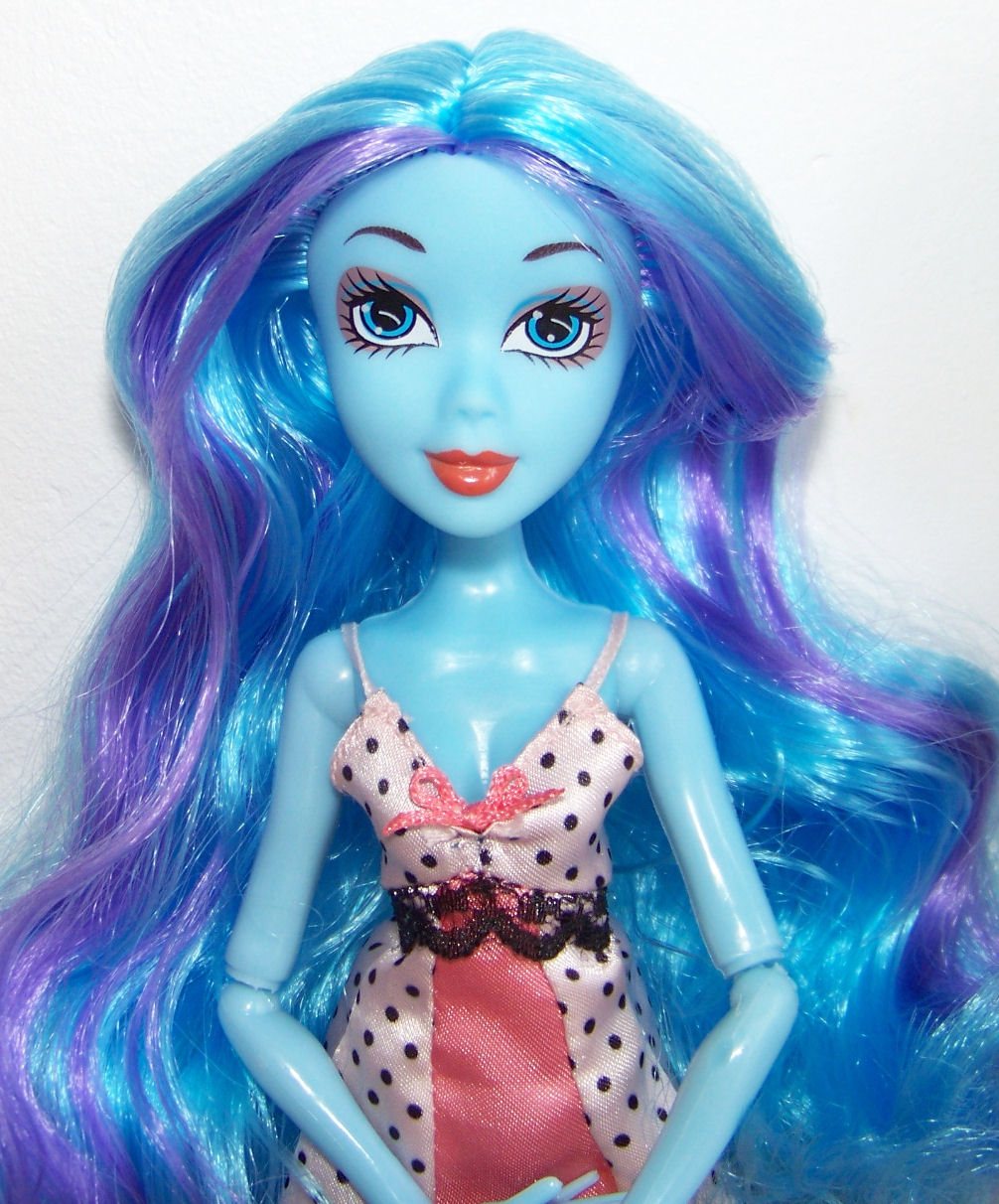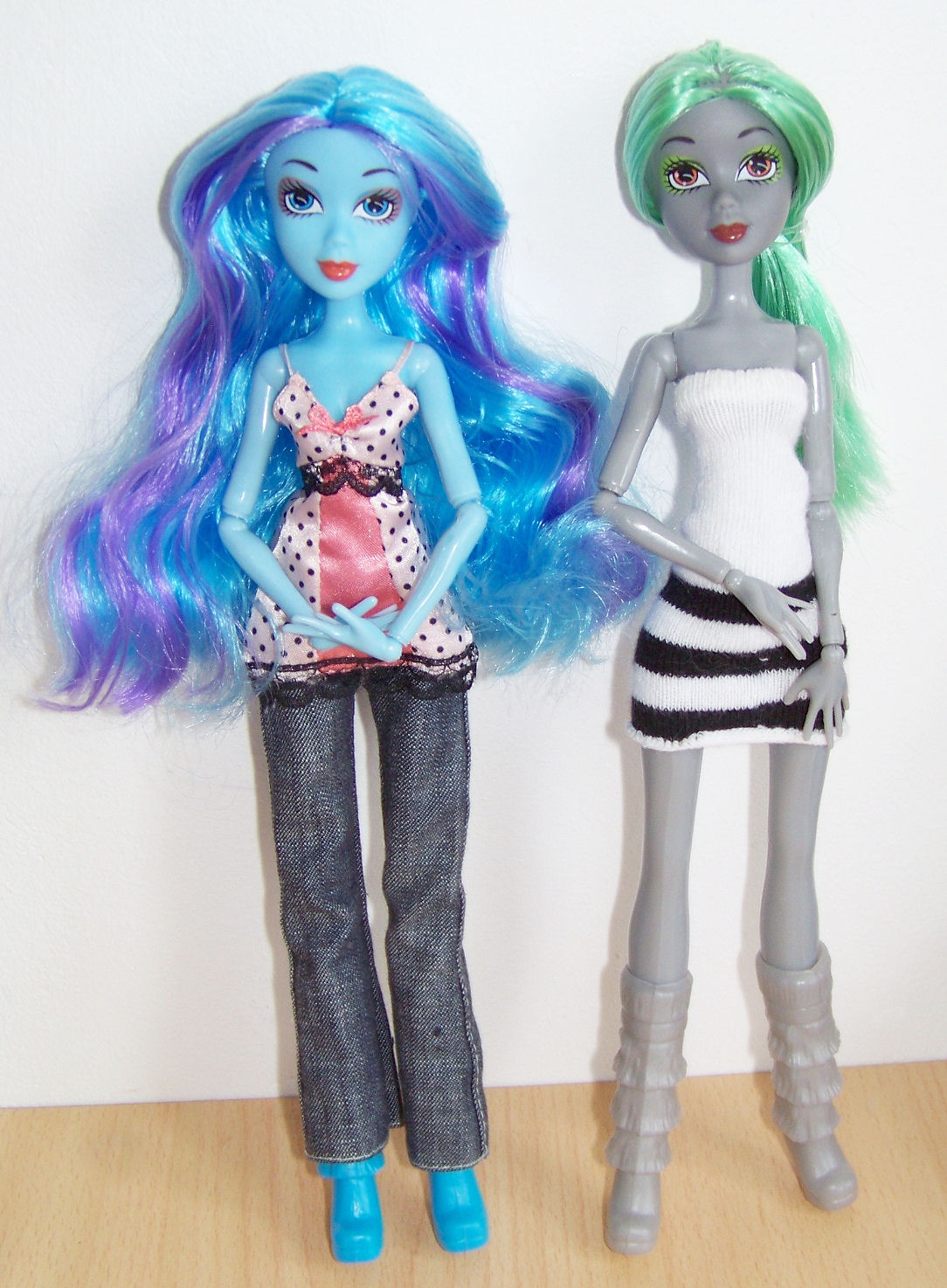 First things you need to do upon opening the box:
– Carefully remove the doll's clothes and boots taking care to barely move the jointing on the doll's arms.
– Using scissors, slit open the boots down the back seam, right down to the upper tip of the heel.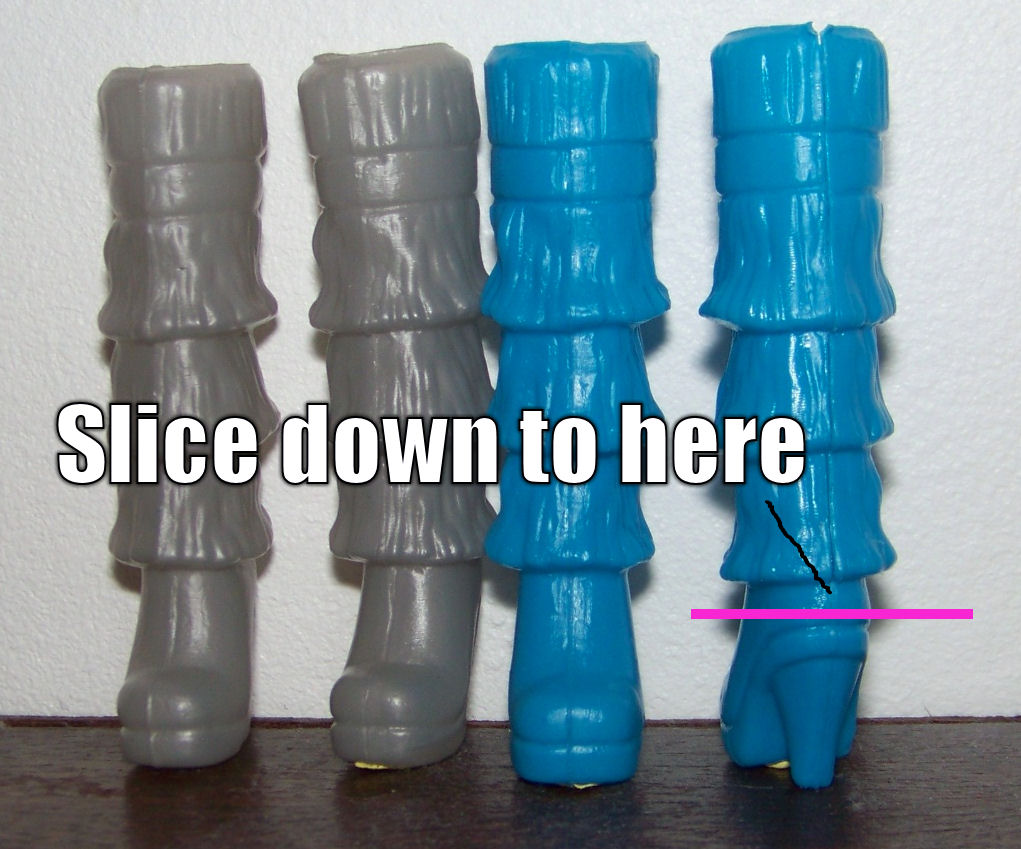 – Remove the head (it pops off) and pour some glue in it then leave it to dry for 12 hours upside down so that no hair falls out when you later brush and style it.
-Using a craft knife or box cutter (or very sharp nail scissors), shave off any excess plastic on the doll's body: examine each articulation joint and shave off any excess plastic that might get in the way of movement
You'll notice that there are disc shaped hinges in each joint: make sure to slice down the side of the hinge anywhere that it is covered in thin plastic, this will open it up so that the articulation can move freely.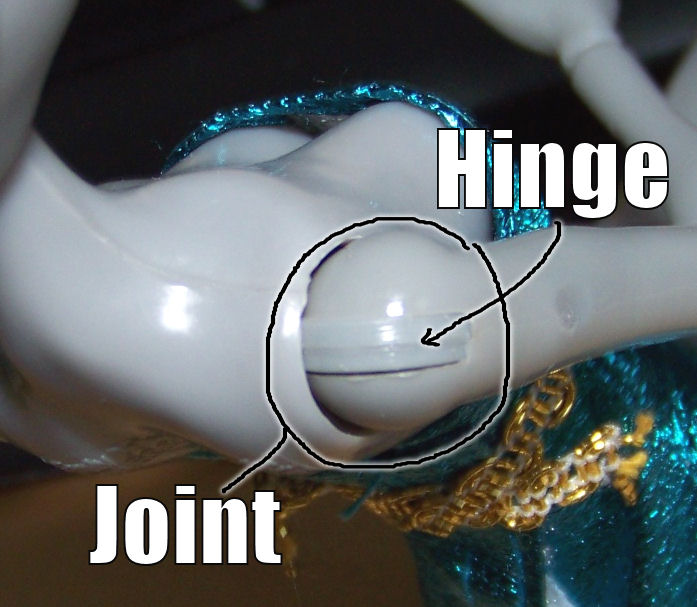 Gently move each joint to see if all the articulation works and open up with a tiny slice wherever needed.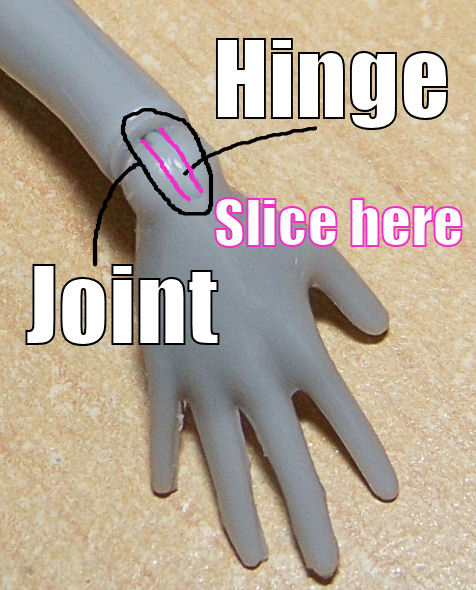 – Once the glue in the head has dried, pierce the ears with a push pin or a needle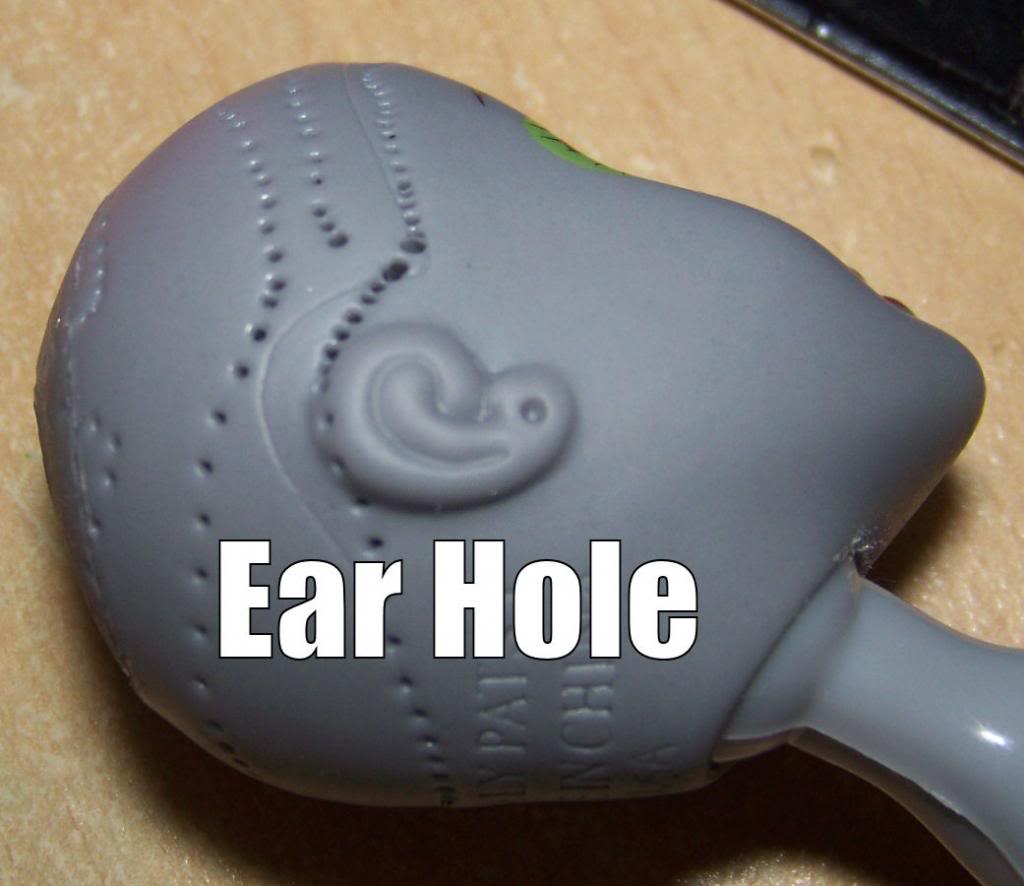 -Examine the face, if there is any excess paint, use the back of the knife to very gently scrape it off (or use your fingernail)
Your Midnight Magic doll is now ready to go!
More photos:
Common dolly head sizes: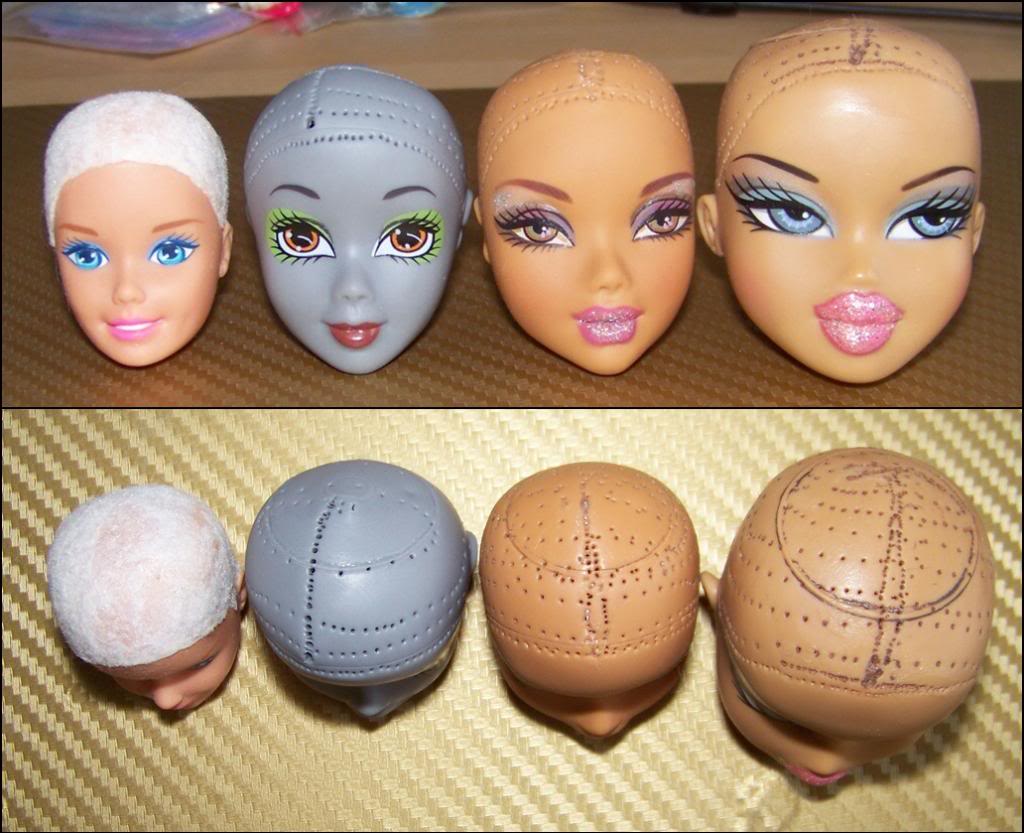 Head circumference same as My Scene: 5 inches: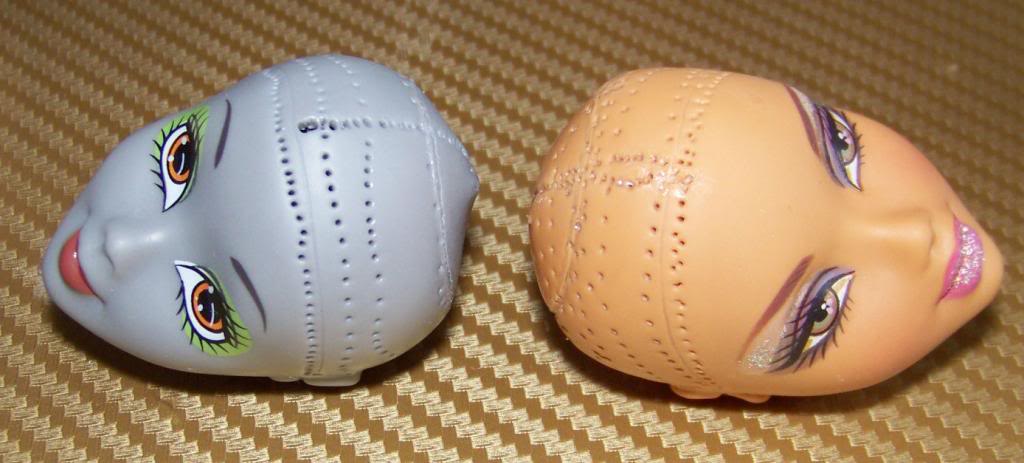 The wide neck-hole and ball-joint neck knob: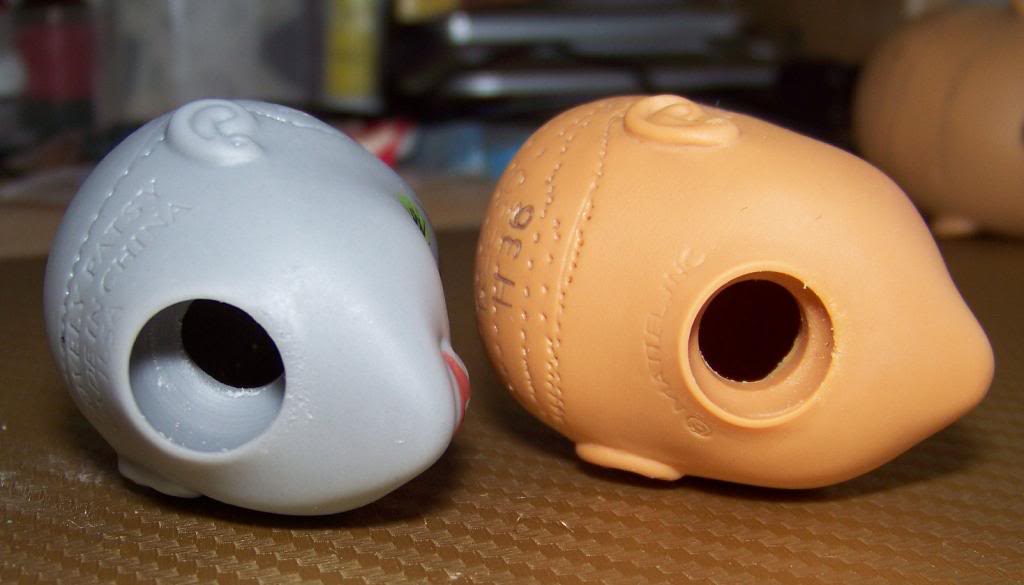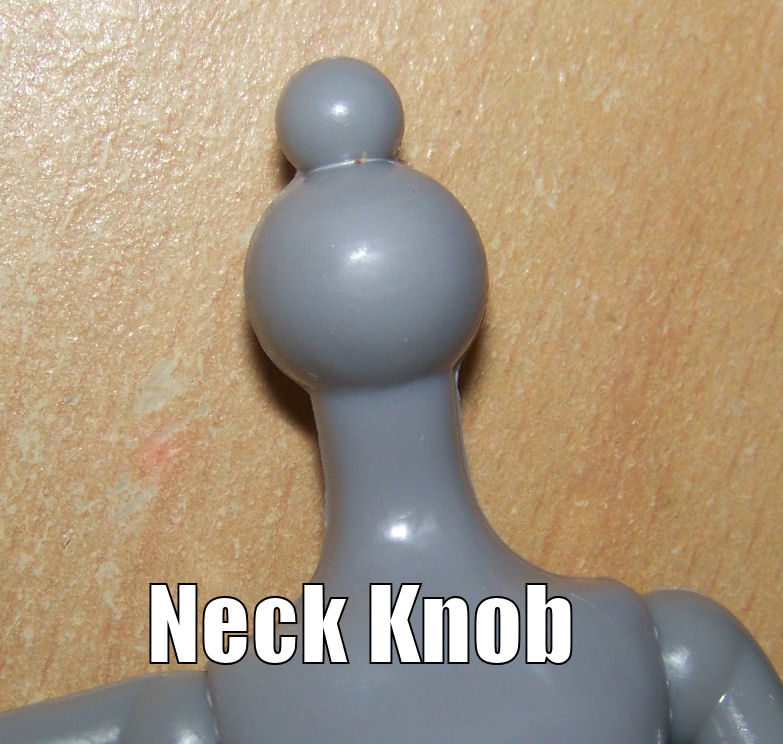 Tearing of the thin vinyl skin over the hard plastic frame: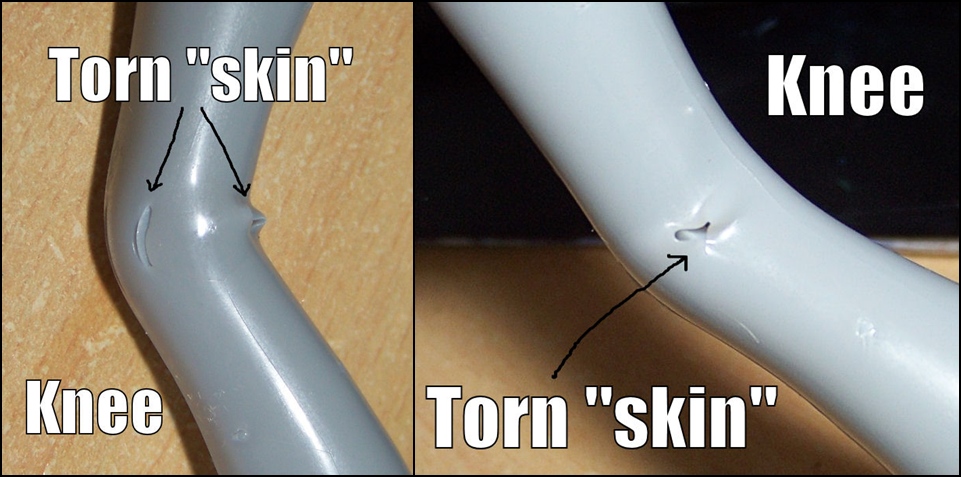 The body is very similar to Monster High Nefara but a little smoother around the collar bone. Unlike Monster high, the arms are not removable and the knees are click knees, not articulated.
The hair is a decent quality Nylon but not glued into the head. The heads are soft vinyl.
The torso is hard plastic and the limbs are hard plastic covered with a thin vinyl "skin" prone to tearing. They are the same height as Barbie: 30cm – 12 inches
They can wear Barbie bottoms if adjusted around the waist with a safety pin but not tops.
They can wear Bratz clothes providing the sleeves on tops are wide enough and keeping in mind that their torsos and legs are much longer than Bratz.