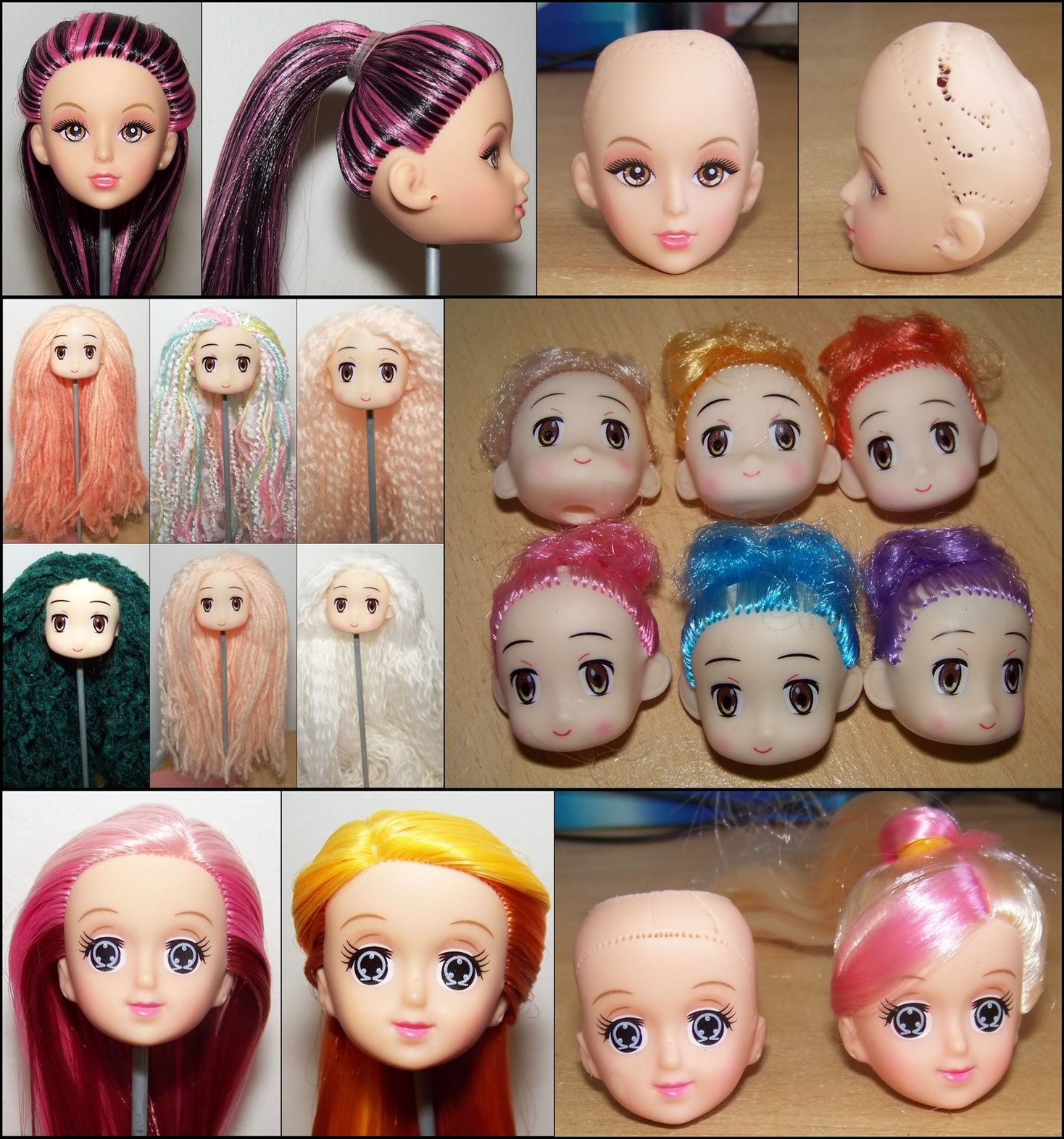 December was the month of the fakie with two Jenny clone heads ($1.50 each), a Lelia head ($3) and 6 Ddung clone heads as pen toppers ($0.60 for all 6) bought on a whim to play around with.
I think they've turned out alright considering their initial state.
The Ddung clones had the worst uneven vinyl that is paper thin in places.
The Jenny heads have the most even moulding but with bubbles in one of the dolls' face.
The Lelia has the best face, it's detailed and super cute. Shame about the head shape and original messy rooting.
I think the Jenny heads need new eyepaint, the omega sign on full black irises is just too vacant, i'm going to mock up something in a photoediting program later.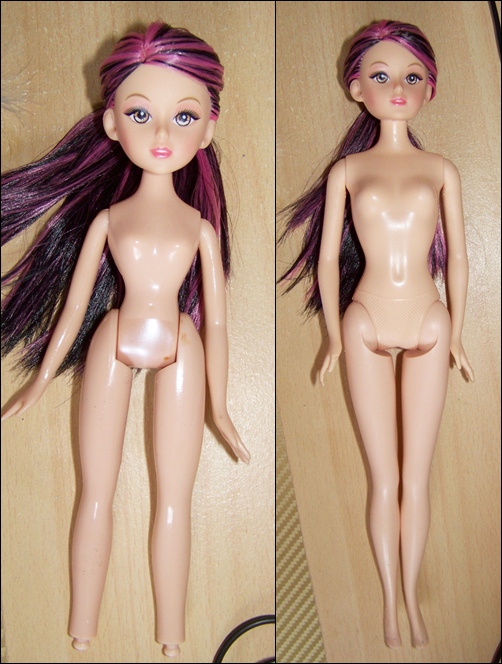 Lelia looks fabulous on both bratz body (needs rubber band to not wobble) or on barbie bodies. Jenny looks best on a bratz body or smaller (bratz kidz, obitsu 21-23, juku couture) and Ddung looks best on a body smaller than bratz (bratz kidz, obitsu 21-23, juku couture) .