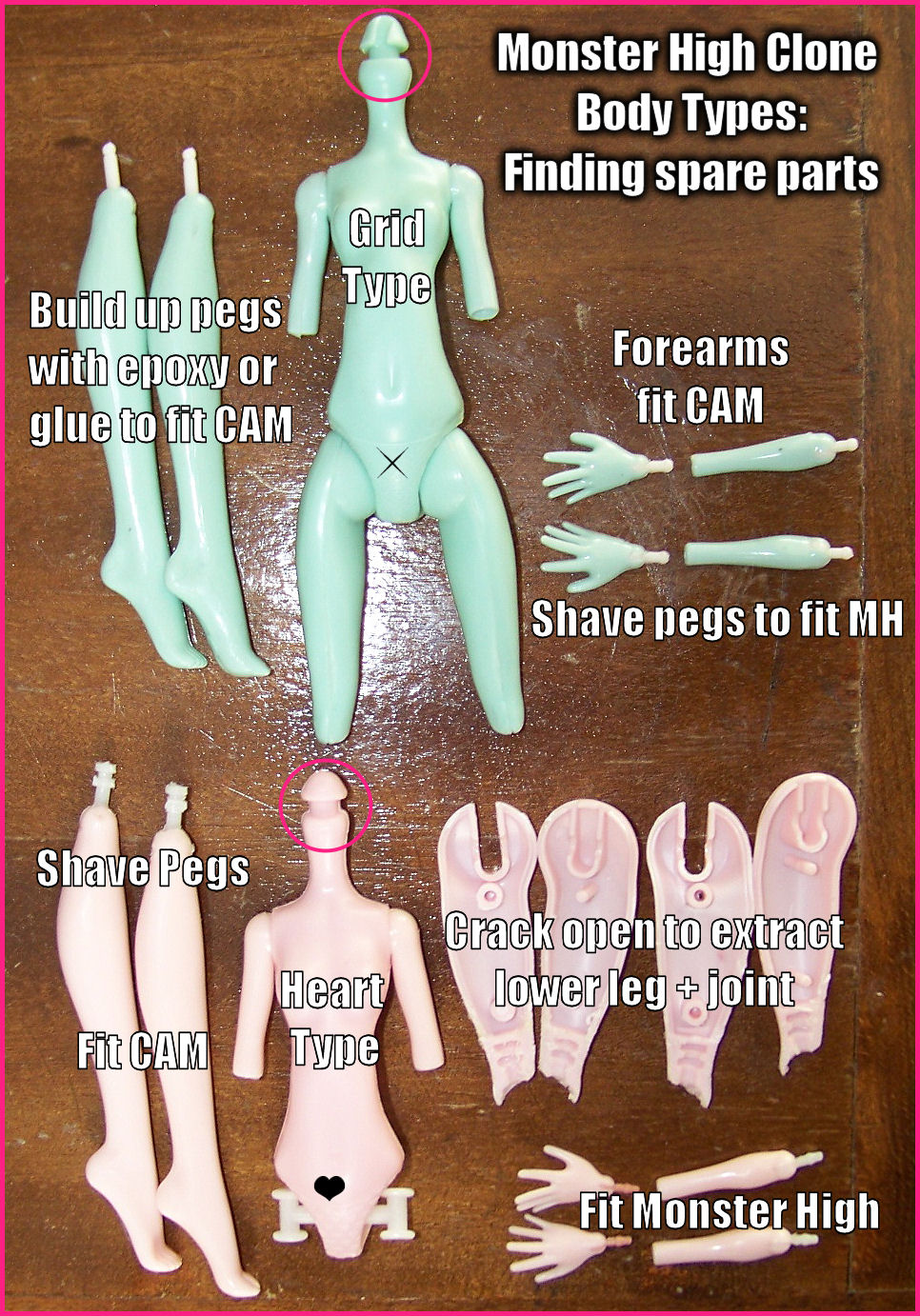 The parts from both bodies are not interchangable.
Create a Monster limbs do not fit in either body's sockets.
Grid underwear types work well as a standalone body replacement (if you can stand the plastic flaws and possible need to glue suede some of the joints) or torso for CAM.
Heads are a little too loose on the Heart underwear type neck knob.
Spare parts guide:
Create a Monster:
Grid type forearms,
Grid type lower legs with pegs built up with epoxy,
Heart type lower legs cracked out of the body with joints shaved down.
Grid type Torso with arms + legs cracked off, shoulders filled with epoxy and hip nubs cut down to fit.
Normal Monster High:
Heart type hands + forearms
Grid type hands + forearms with pegs shaved down.
In conclusion:
If you need new forearms or hands for your monster high, go with the Heart type.
If you need a standalone body, go with the Grid type.
The colors are not an exact match and the plastic is not as sturdy as official bodies but this is a last resort option for those unable to find spare parts without paying $15 to import from overseas.
These can be found by searching for "monster doll body" on aliexpress or on €bay (more expensive).