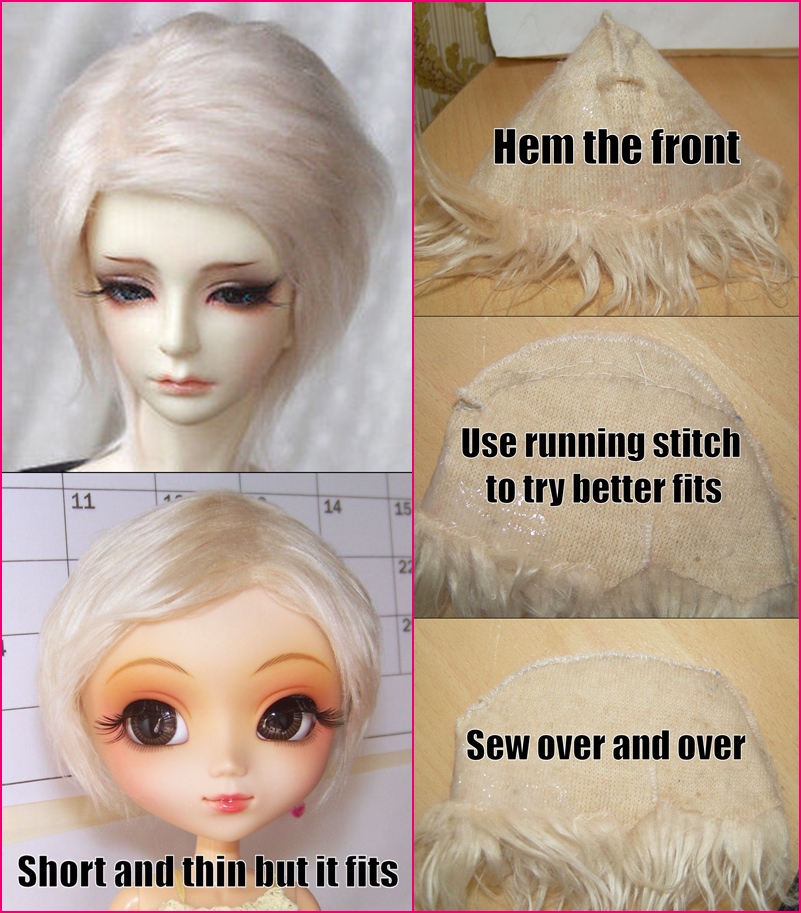 It'll take about 45 minutes unless you use a sewing machine.
This is a 9-10″ MSD wig at $6.70 from bjd-fairyland on the bay. Pullips have a less domed head than most MSD ball jointed dolls because the face takes up a lot more space so wigs will need to be adjusted to a more squarish cut.
¤ First place the wig on your doll and pinch the areas that stick up too much on the pullip head. Keeping your pinch, turn the wig inside out and make small pen or pencil marks to pinpoint where your new seam will go.
¤ Use running stitch or pins to try out the new fit.
¤ Turn the wig right way out and brush out the hair from the new seam.
¤ Now cut and sew using an over and over stitch. I went over this twice: once from each side.
¤ Extra: If you don't want the wig to cover the eye levers in the back, fold it up and put in a quick stitch.
Now you have a Pullip sized wig!
It's short and this particular wig was made from a rather thin faux fur fabric but it works if you're going for a short pixie cut look.