This is 80's – early 90's Steffi by Simba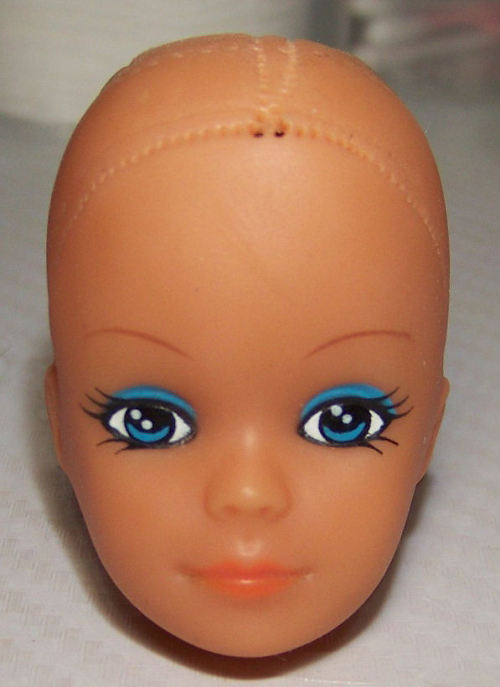 Like many Simba fashion dolls she comes on a body with a large spherical neck knob like this: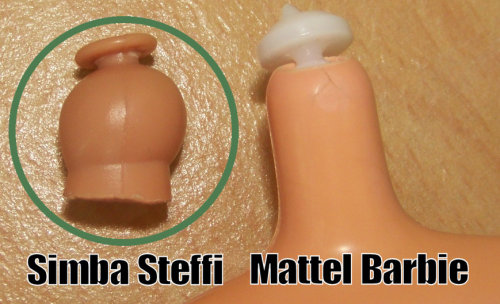 Which means that when you rebody her on standard fashion doll bodies modelled on Barbie, her head is too low down on the neck: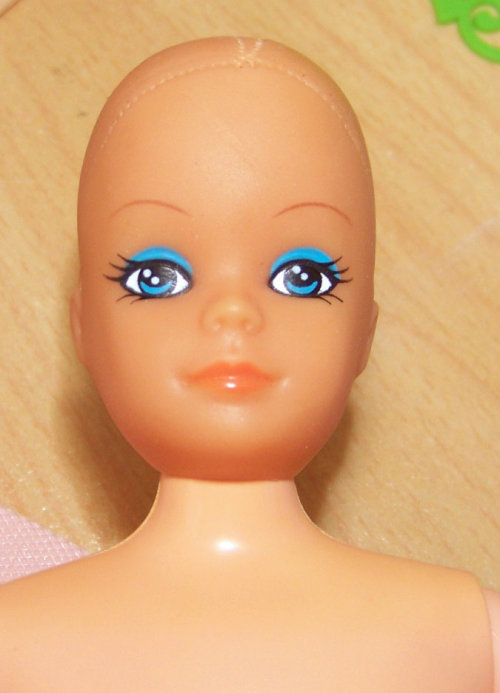 Enter Fakie who's neck fits but who has terrible face paint, we're going to cut out her neck with a craft knife and whittle that down until it fits in Steffi's neck hole.
Here's neckless Fakie and her whittled down neckhole fitting neatly on Barbie's neckpeg: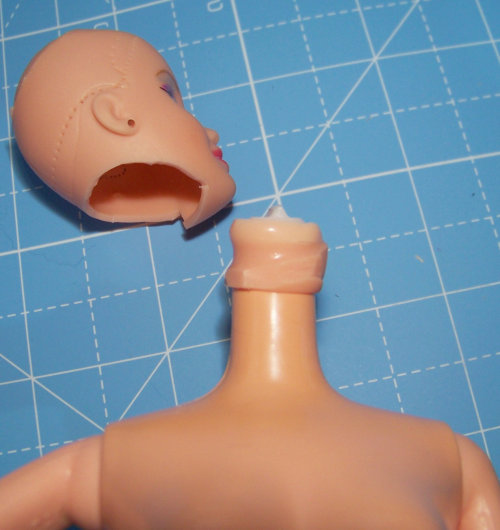 Now using tweezers or a toothpick to push down the sides we insert the fakie neckhole into the Steffi neckhole –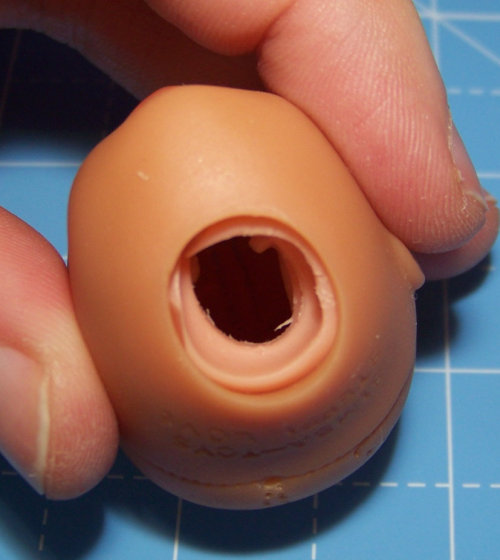 Ta da! As you can see, it holds well but you can glue it if you want it to be a permanent fix.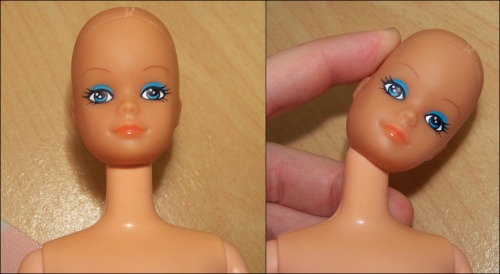 And here's another fakie with a smaller neck grafted into Midnight Magic so she can fit on a monster high body